In 2012, chances are that you invested yourself in the 2012 Presidential Election, visited Times Square, and watched a lot of Duck Dynasty—and that you shared this with your Facebook friends.
These are some of the conclusions reached by Facebook Stories, which documents how people use the social media site. Users can create their own personalized "year in review" and, through a series of infographics, reflect on what they considered to be important during the previous year.
Facebook Stories has also broken down what mattered most to Facebook users in a collective sense. At the end of 2012, the site compiled the stats on everything from television to trends, movies to memes. What resulted was a portrait of what defined our past year of history.
Here is a complete list of the site's finished infographics, detailing what Facebook users found popular in each category.
Books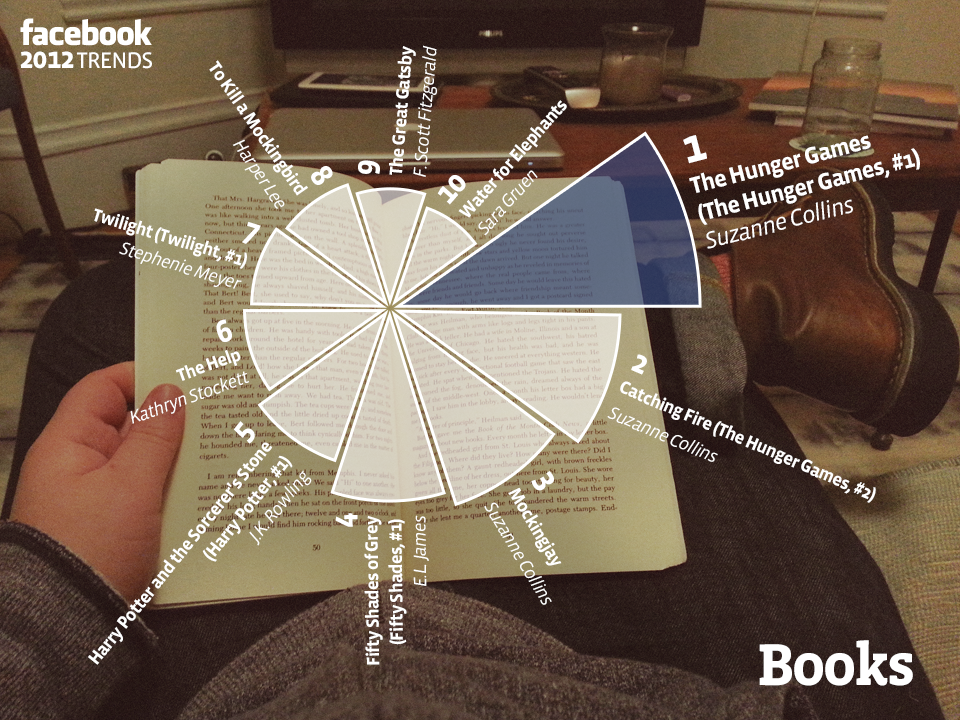 Check-Ins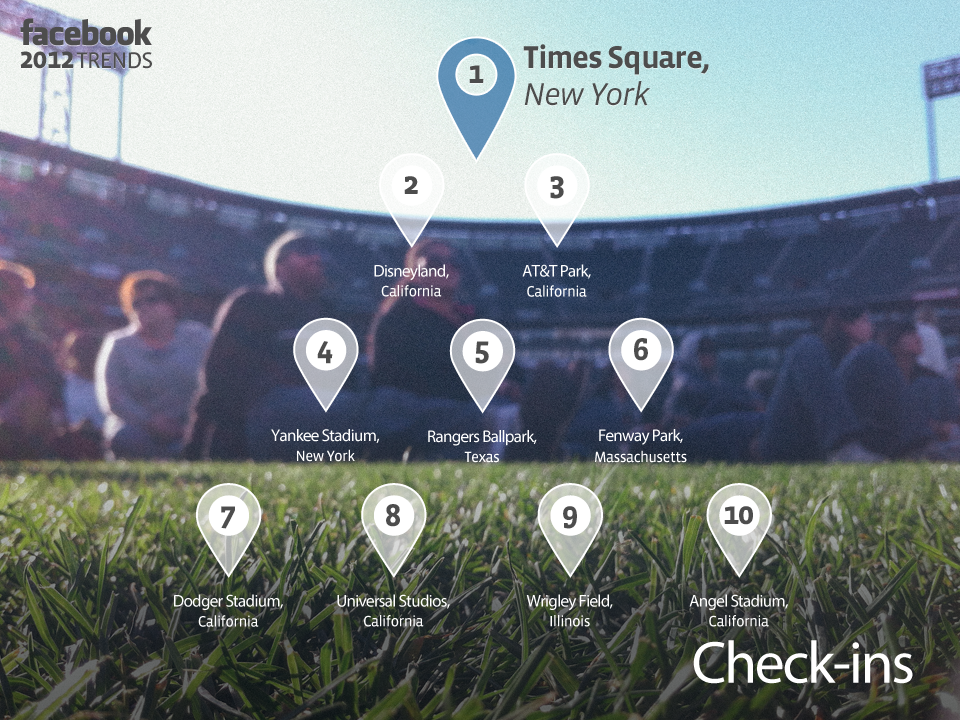 Events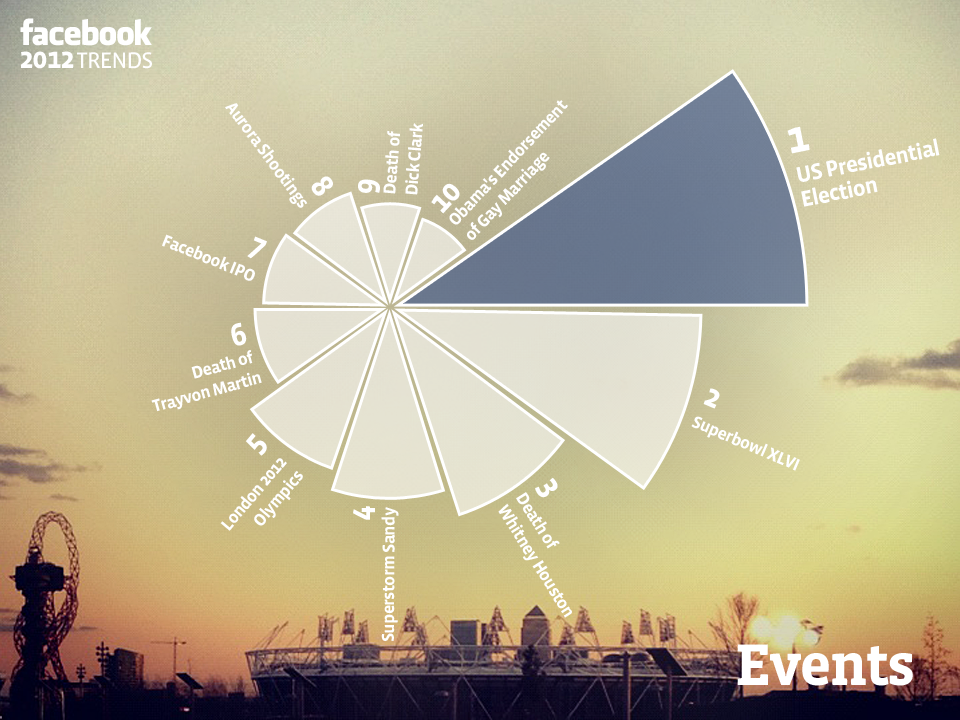 Memes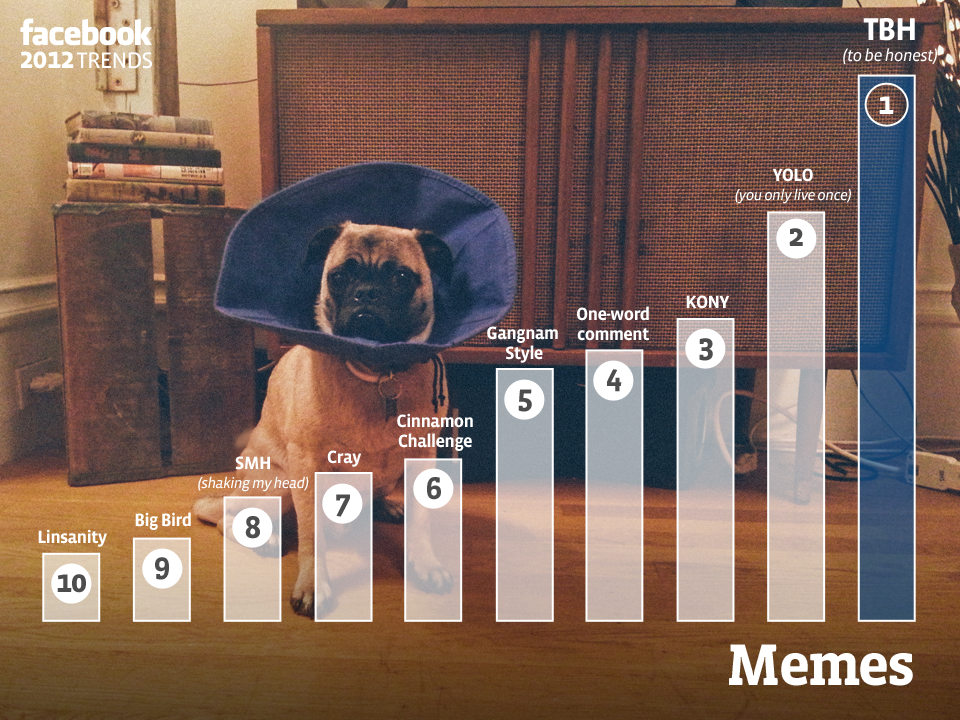 Movies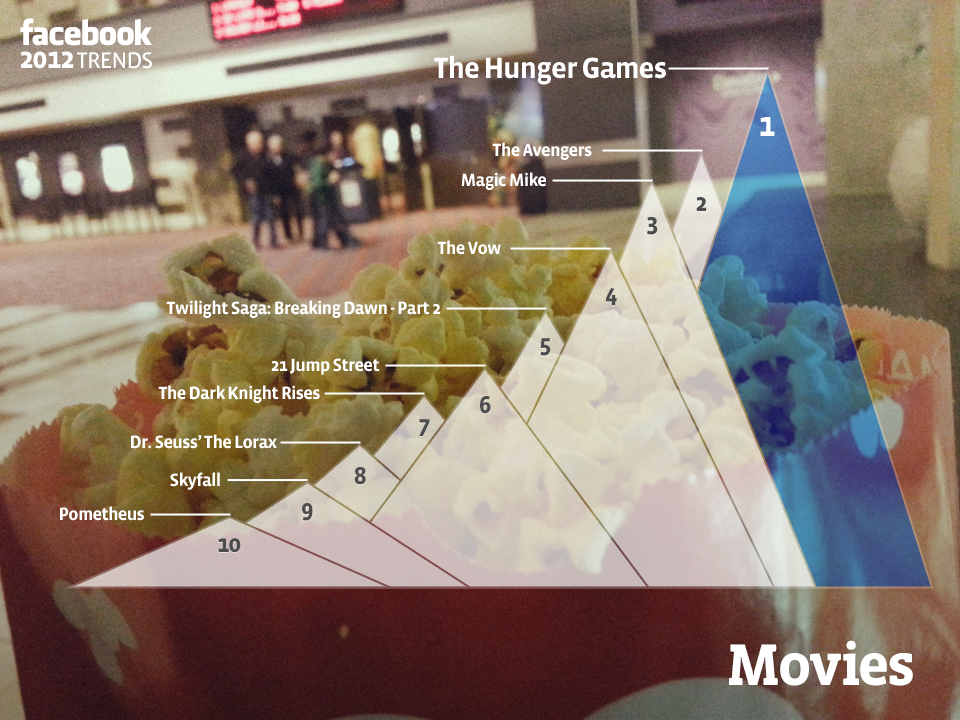 Music
Politics
Public Figures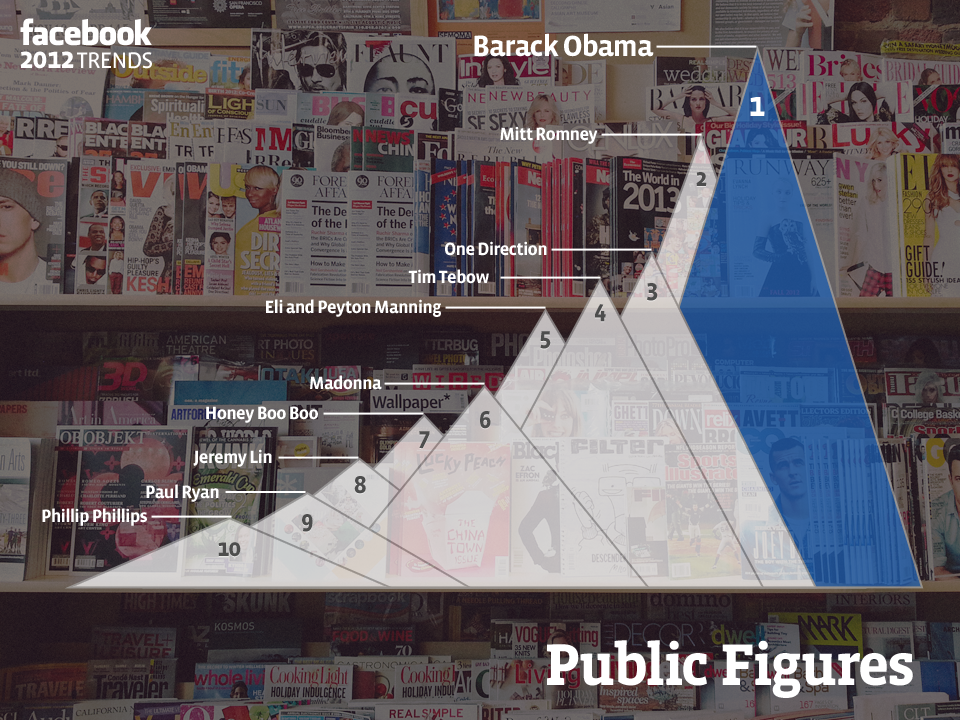 Sports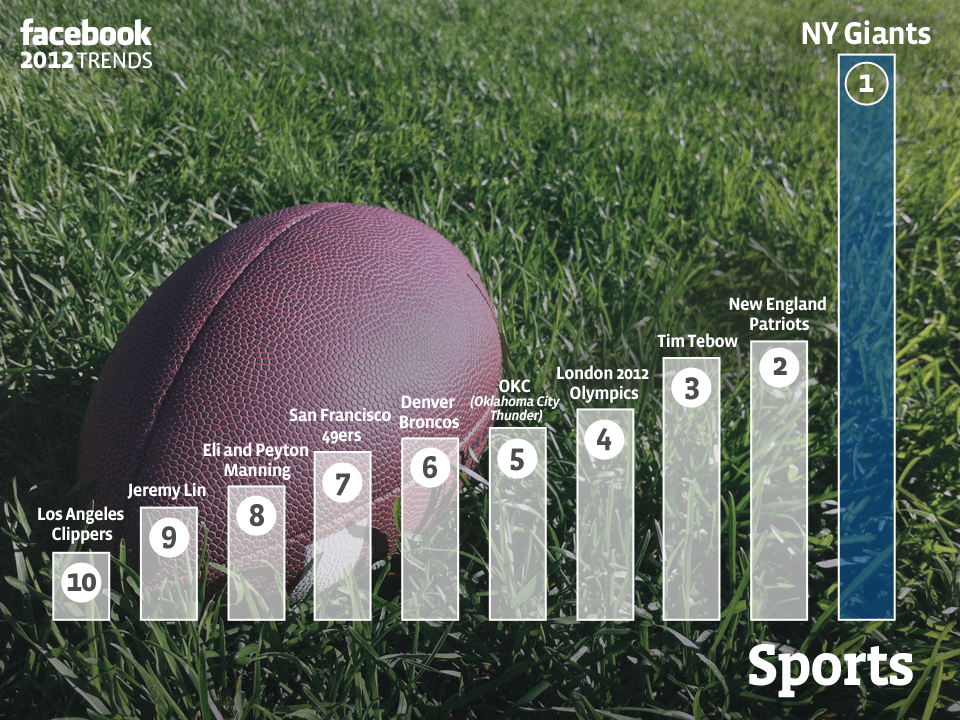 Technology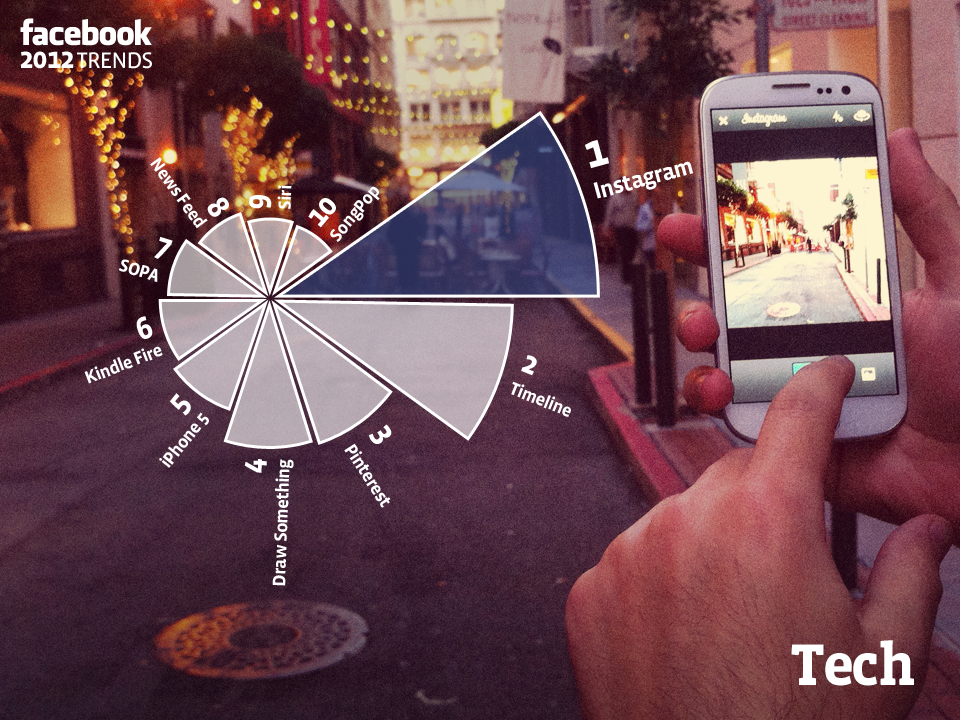 Television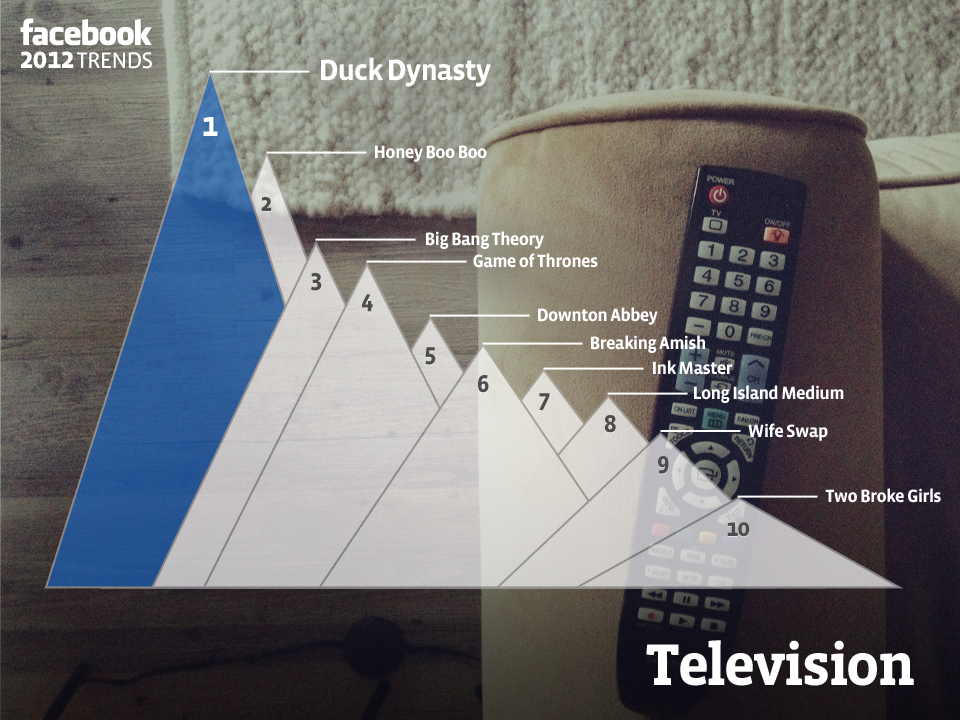 Infographics via Facebook Stories