There's the proverbial way of getting caught red-handed, and then there's literally having paint on your hands when police arrest you. Unfortunately, for 24-year-old graffiti suspect Dustin James Jack, it was both. 
Jack, who is currently facing one count of felony criminal property damage, was found at home by police last week in South St. Paul, Minn., with paint on his hands and shoes. But the most damning evidence? An iPhone found in his minivan contained some 11,000 images of graffiti and videos of tags in progress—all time-, date-, and location-stamped.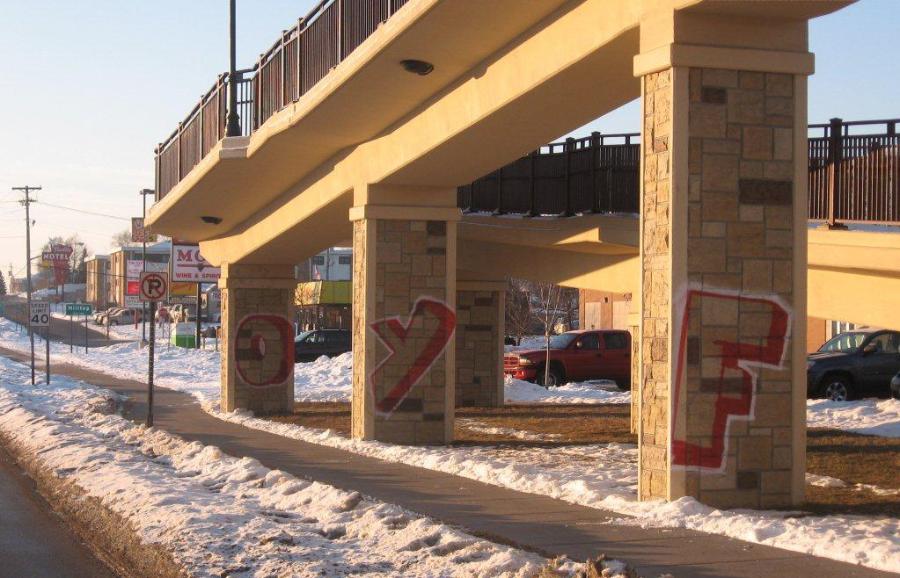 The arrest of Jack ends a search that began well over a year ago, on Jan. 4, 2013, after a graffiti duo defaced the newly erected $3 million pedestrian bridge in the Columbia Heights suburb of Minneapolis. The tagged bridge, which had been funded largely with stimulus money, drew citizen outrage prompting an investigation that included ISP subpoenas. Investigators delved into the online graffiti scene, searching Flickr for evidence. 
In March, a 17-year-old boy believed to be Jack's accomplice pleaded guilty in juvenile court. Via StarTribune:
Minneaplois, MN (StarTribune) Authorities said the teenager who pleaded guilty admitted to police that he knew he'd crossed a line tagging the pedestrian bridge.

"He felt bad about doing the walking bridge. He said he watched it being built and it was so beautiful," Nadeau said.
The extensive library of graffiti goes beyond simple hubris to sheer stupidity. If you've sprayed a tag on a building or bridge, you already have concrete evidence. Why add a digital trail to it?