When Dan Thompson and Gary Kerr saw a Google Street View car coming down their street, they did what any quick-thinking Scotsmen would do: they staged a murder.
Dan Thompson, the longtime owner of Tomson Motor Company, a garage on Giles Street in Edinburgh, lay down in the street as the car approached while his employee, Gary Kerr, stood over him with an axe.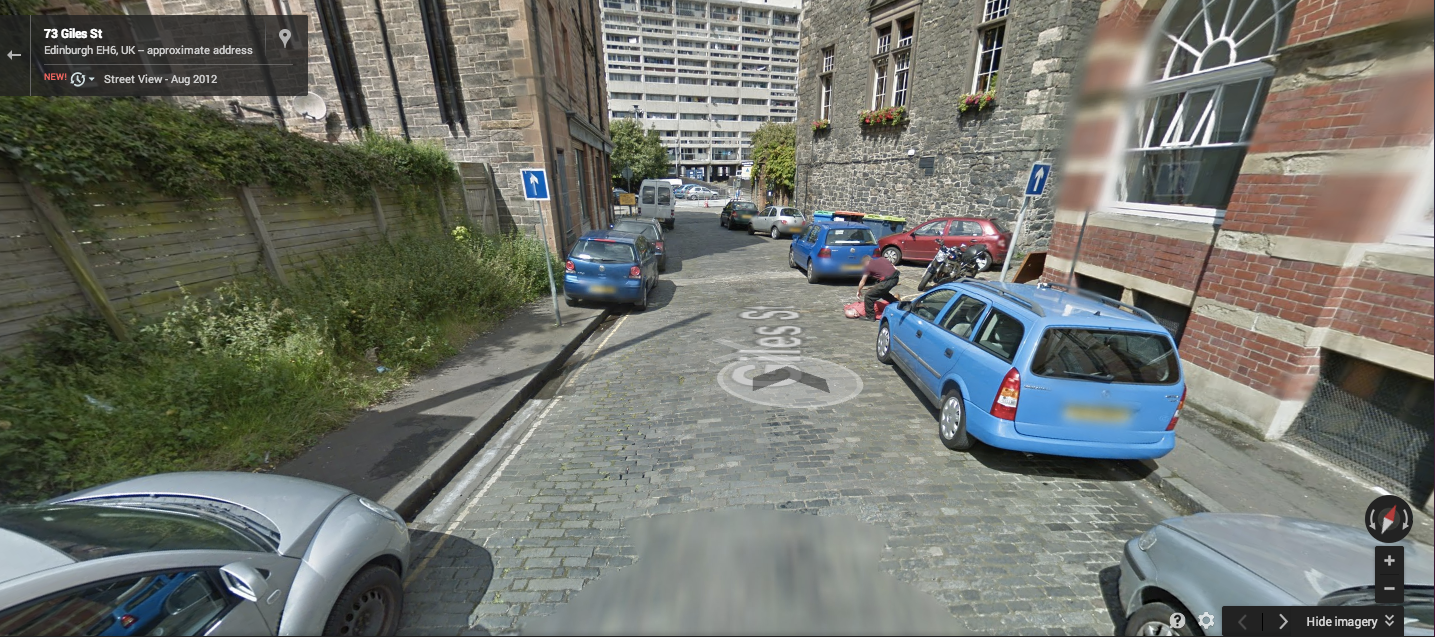 "I recognised the Google car coming into the street from the camera tower on the top. Giles Street is in a U-shape so we had about a minute before it would pass us. It had to go around a car park to take various shots so that gave us some time. We just thought we had to do something. This opportunity wasn't coming around very often so Gary grabbed a pick axe handle and we ran out into the street," Thompson told the Edinburgh News.
"We decided really quickly what to do and I lay down while Gary stood over me with a pickaxe handle. I wish we'd a little more time because we would have went out mob-handed and really staged an elaborate tableau for the camera."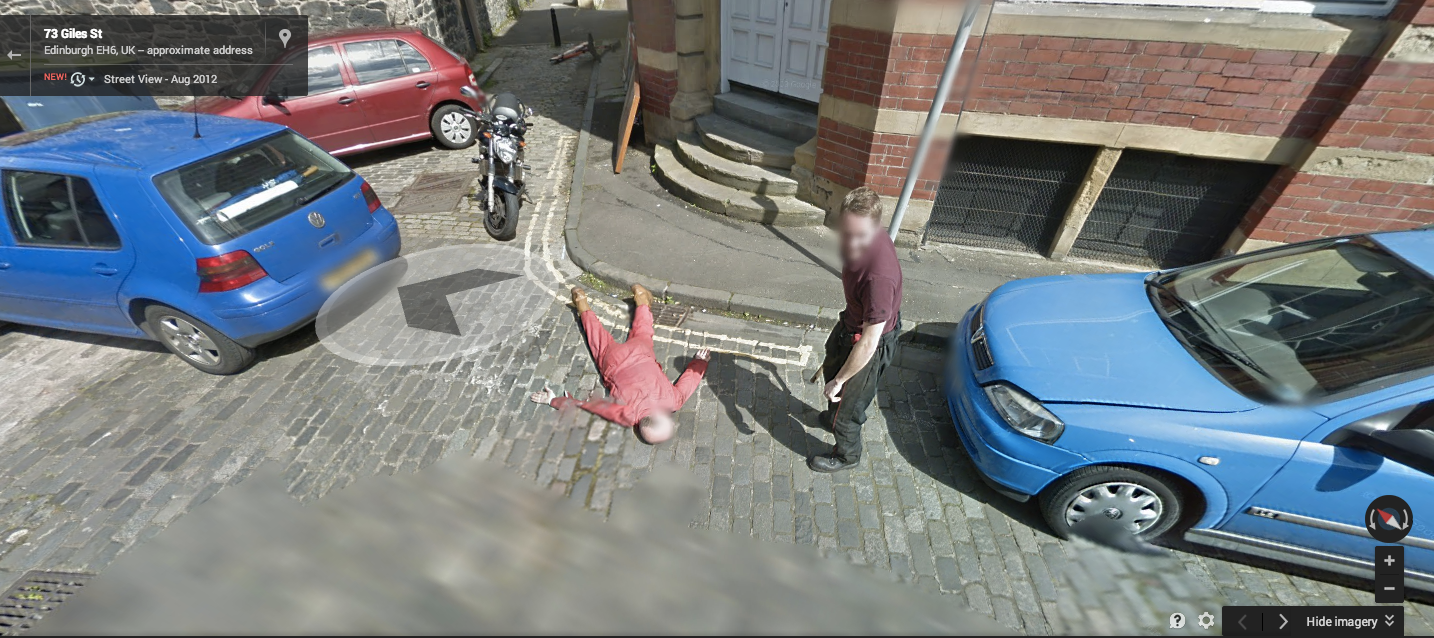 Thompson and Kerr pulled their stunt last summer and had forgotten about it uniformed police officers showed up at the garage. Someone, presumably looking for a mechanic, had discovered the scene on Google Maps and reported it to the police.
"It's absolutely bizarre," Thompson told the Independent. "I suppose people don't spend their time looking on Street View at a rough backstreet in Leith."
The officers who came by to investigate were pleased to find Thompson alive and well.
"They were already pretty certain it was a joke because one of their colleagues gets their car serviced here," Thompson said. "They thought it was a really good laugh and in five minutes they were gone."
Come to think of it though, that body is facedown. How do we know it was the still-alive Thompson after all? Wouldn't this be the perfect murder? To present it as an obvious hoax, and buried beneath it all—a body.
H/T Edinburgh News | Photo via Google Maps