Can you feel that electricity in the air? The thrill in everyone's voices? It can only mean one thing: The Golden Effing Globes are this weekend.
Sorry for the overhype. Really, the Golden Globes are like the ugly middle child with the varsity cheerleader sister, the Oscars. At least they aren't the abandoned half-cousin sent to live with grandma, a.k.a. the People's Choice Awards.
But just because the Golden Globes manage to not be the worst awards show doesn't make them interesting. The monotony is overwhelming: red carpet, pretty dresses, cringeworthy interviews, and you know… some awards.
Of course, there's a solution that can make everything more exciting. Say it with me: Alcohol.
The rules: Duh, you drink according to when the following things happen during the show.
What you need: A television with cable, beer (probably light beer, but you do you), liquor (of any variety; I personally encourage Fireball because I'm an overgrown frat bro), and friends. (This last one is preferable, but not necessary. Lets be real, we're talking about sitting at home and watching a TV show obsessed with other TV shows and movies. Forever Alones are welcome here.)
Crack a cold one, grab a shot glass (or drink from the bottle, no judgement), throw on the sweats you reserve for working on your night cheese and settle in.
Take a big swing…
Every time someone makes a comment about how much nudity and/or sex there is in Girls.
And if a giggling reporter says something to Lena Dunham about how great her dress looks especially consider her character is naked so much, ha ha ha ha HA!, take two.
Take the smallest sip…
Whenever an actress says she's sooooo hungry and can't wait to eat! Food guys, it's a life saver. Just facts.
Take a shot and smack your head against the table…
For each celebrity that says it took them half an hour/20 minutes/some ridiculously and unbelievably short amount of to get ready. You are a unicorn princess or prince, do not lie to me about your grooming regimen.
Take two sips…
Every time someone does that hilarious thing where they pretend to be mad they lost the award but it's OK, they aren't really mad! Everyone in the biz ends up at the same party; the camaraderie is palpable.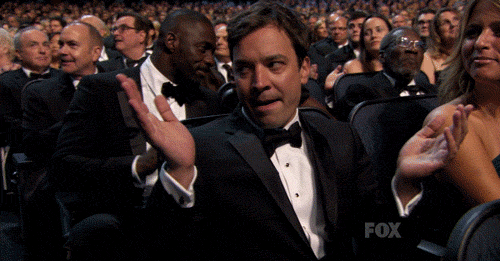 Punish yourself with a whatever-liquor-you're-drinking-plus-whatever-beer-you're-drinking improvised car bomb…
Whenever someone makes a latently racist, perhaps misconstrued, comment. It will happen. 
A teeny, tiny sip…
When the phrase "Who are you wearing?" is uttered.
Once the boring crap like editing (boooo), screenwriting (laaaame), or composing (whyyyyy) starts.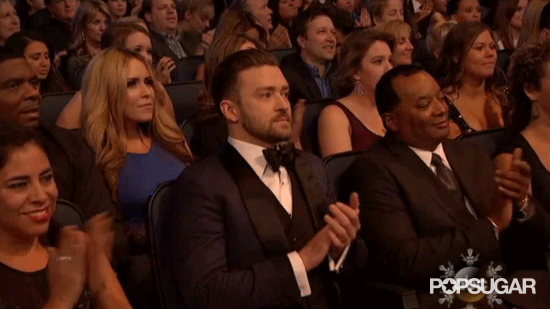 Try to simultaneously take a sip from your beer and the bottle…
Each time someone says anything about being honored to just be in the same category as the other nominees.
Flip off the screen while chugging your beer…
When someone infers how Tina Fey and Amy Poehler are women and funny.
Cry to yourself and sip a shot like it's water…
Each time someone younger than you wins an award.
Shotgun a beer…
At every Chris Christie/Miley Cyrus/Kanye West/Healthcare.gov joke.
Eat a saltine and drink a glass of water…
Each half hour during the show, because it's a commentary on how damn long this crap is and also, health.
If you've made it through the entire show and kept pace, you are very, very drunk! Now go eat a loaf of bread, sober up, and recover from the last few hours of vacuous absurdity you just subjected yourself to. You deserve it! We all deserve it. 
Photo via Entertainment Outlook