Ghislaine Maxwell, ex-girlfriend and alleged second-in-command of Jeffrey Epstein's sex trafficking ring, has been arrested in by the FBI after months of living in hiding and only communicating through her lawyers.
Maxwell was arrested in Bradford, New Hampshire on charges of conspiracy to entice minors to travel to engage in illegal sex acts, and made a federal court appearance via video on Thursday afternoon. She is to be detained and transferred to New York.
The indictment accuses Maxwell of luring and then grooming underage girls, some as young as fourteen, for Epstein to abuse as well as sexually abusing some of them herself. It also accuses her participating in the trafficking of victims across state lines and international borders as well as lying under oath.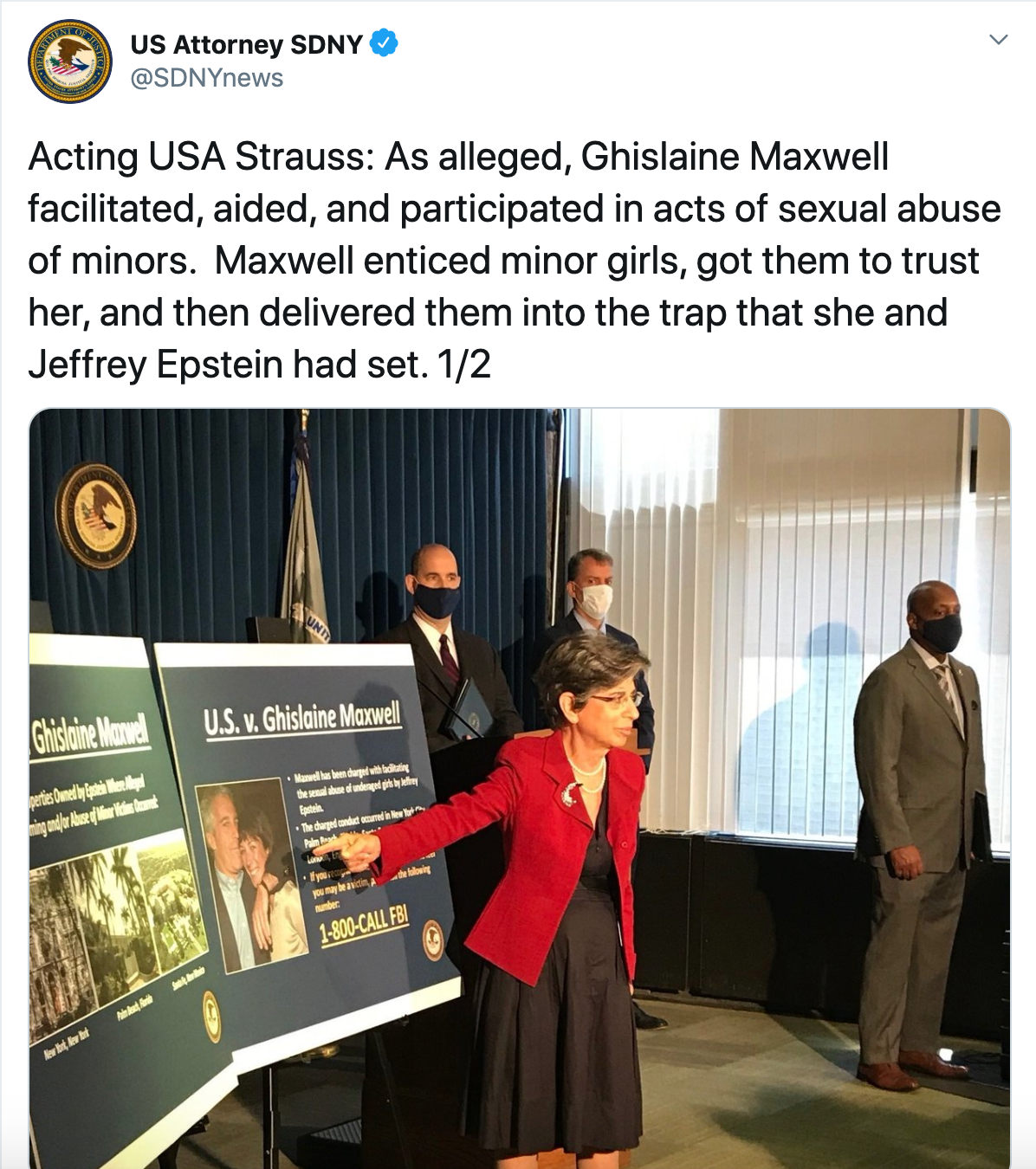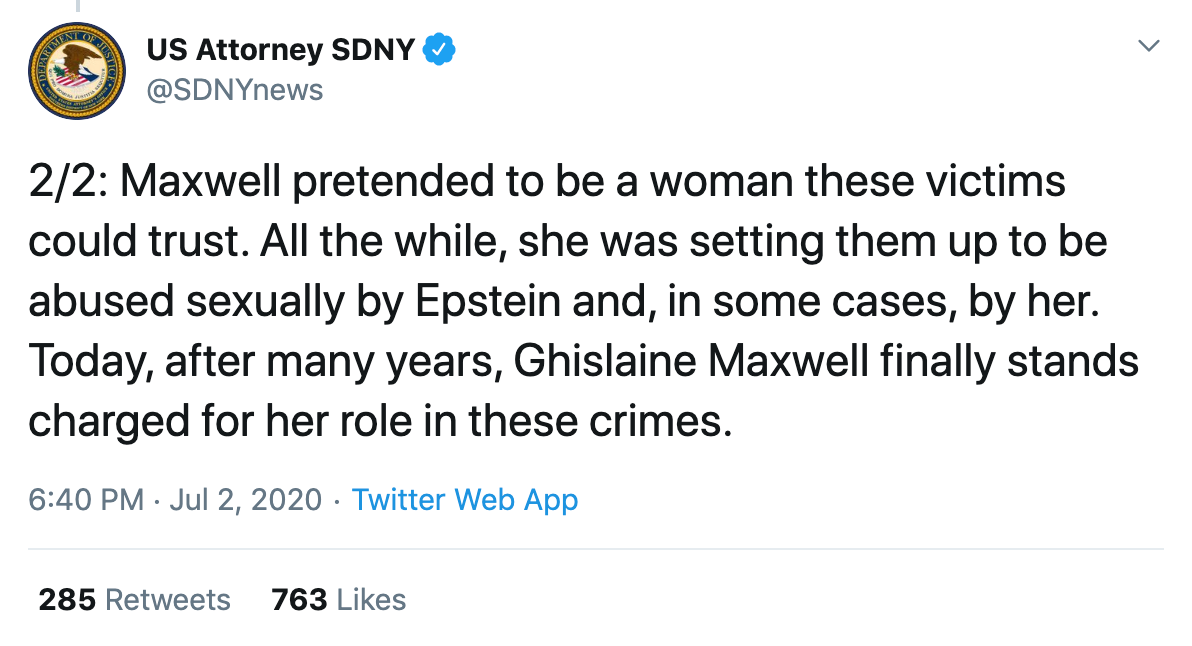 News of Maxwell's arrest has inspired a surge of tweets reminding the internet of Epstein's connections to influential figures, including President Trump and former presidential candidate Hillary Clinton. CNN legal analyst and former federal prosecutor Elie Honig noted that Maxwell's case, like Epstein's, is being handled by the Public Corruption Unit, which only handles sex trafficking cases when a public official may have been involved.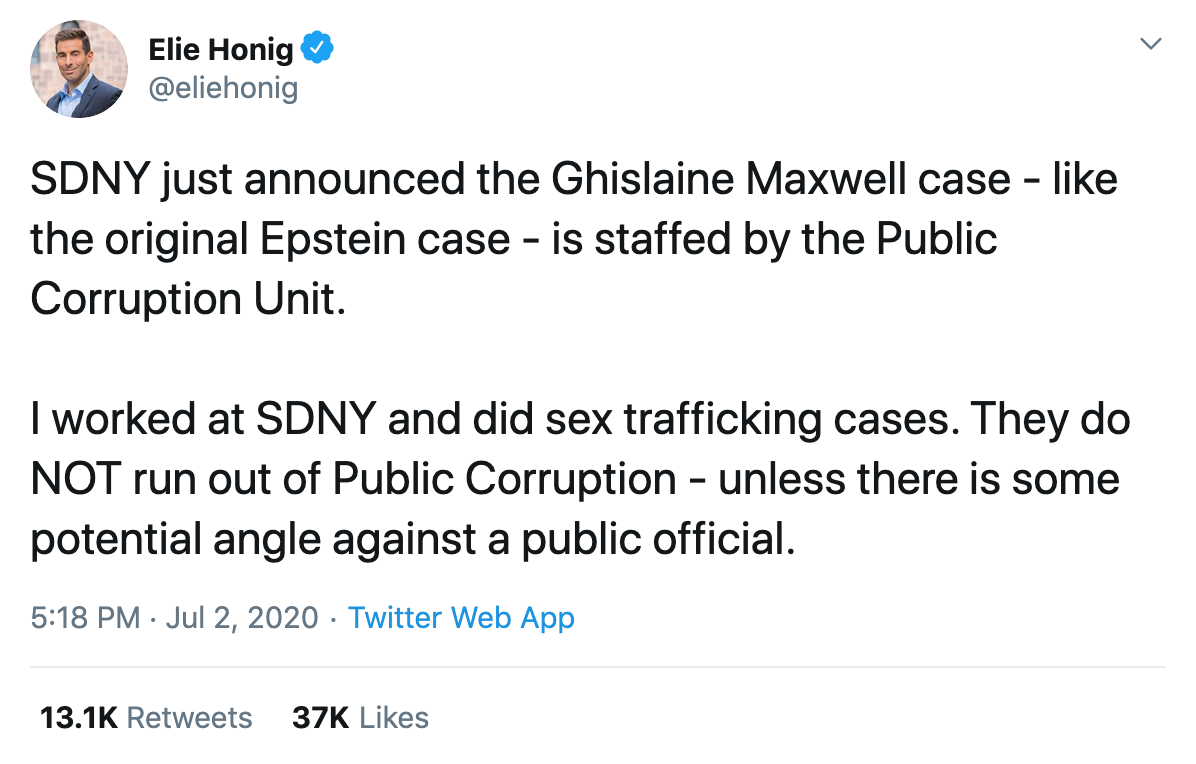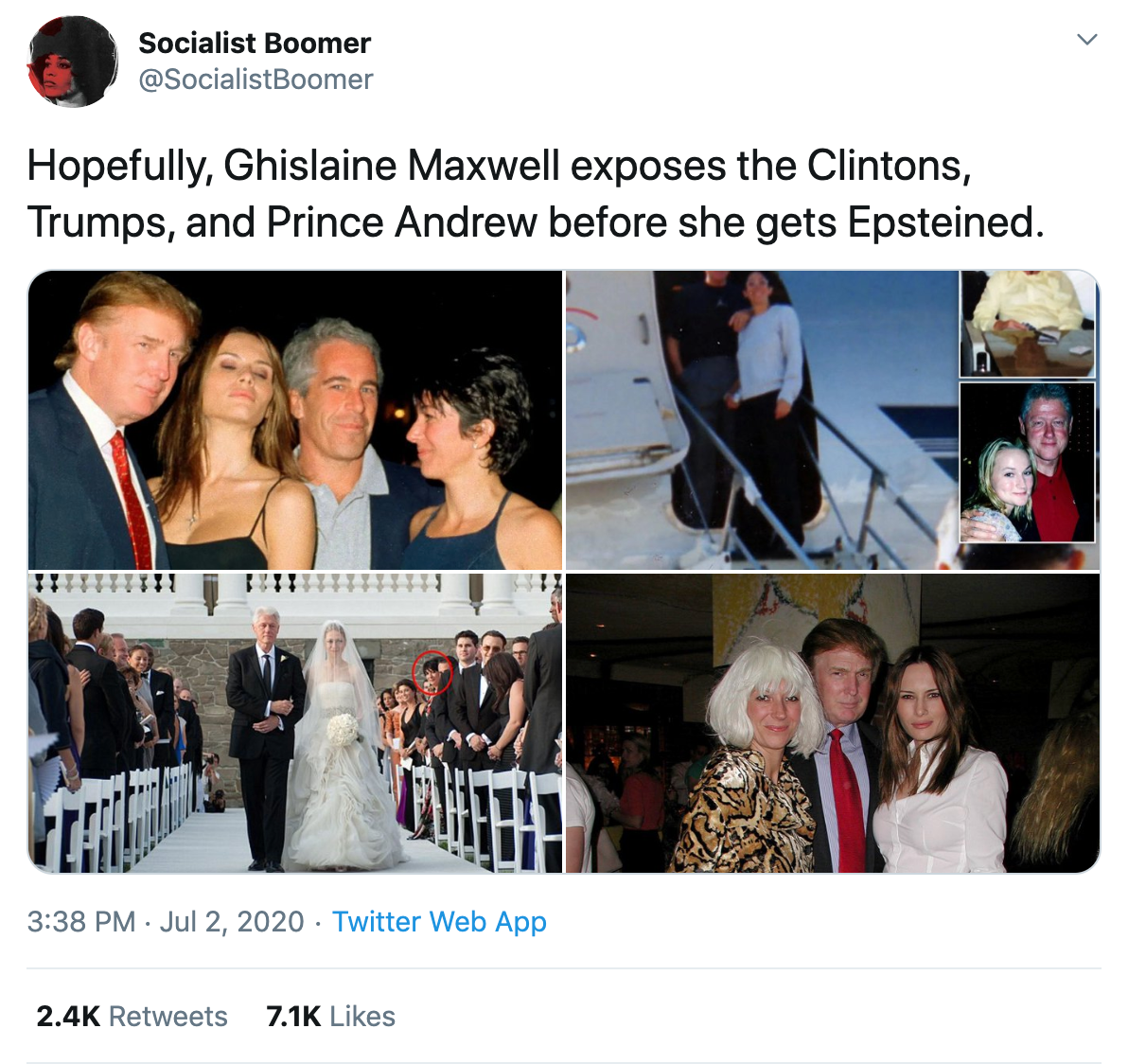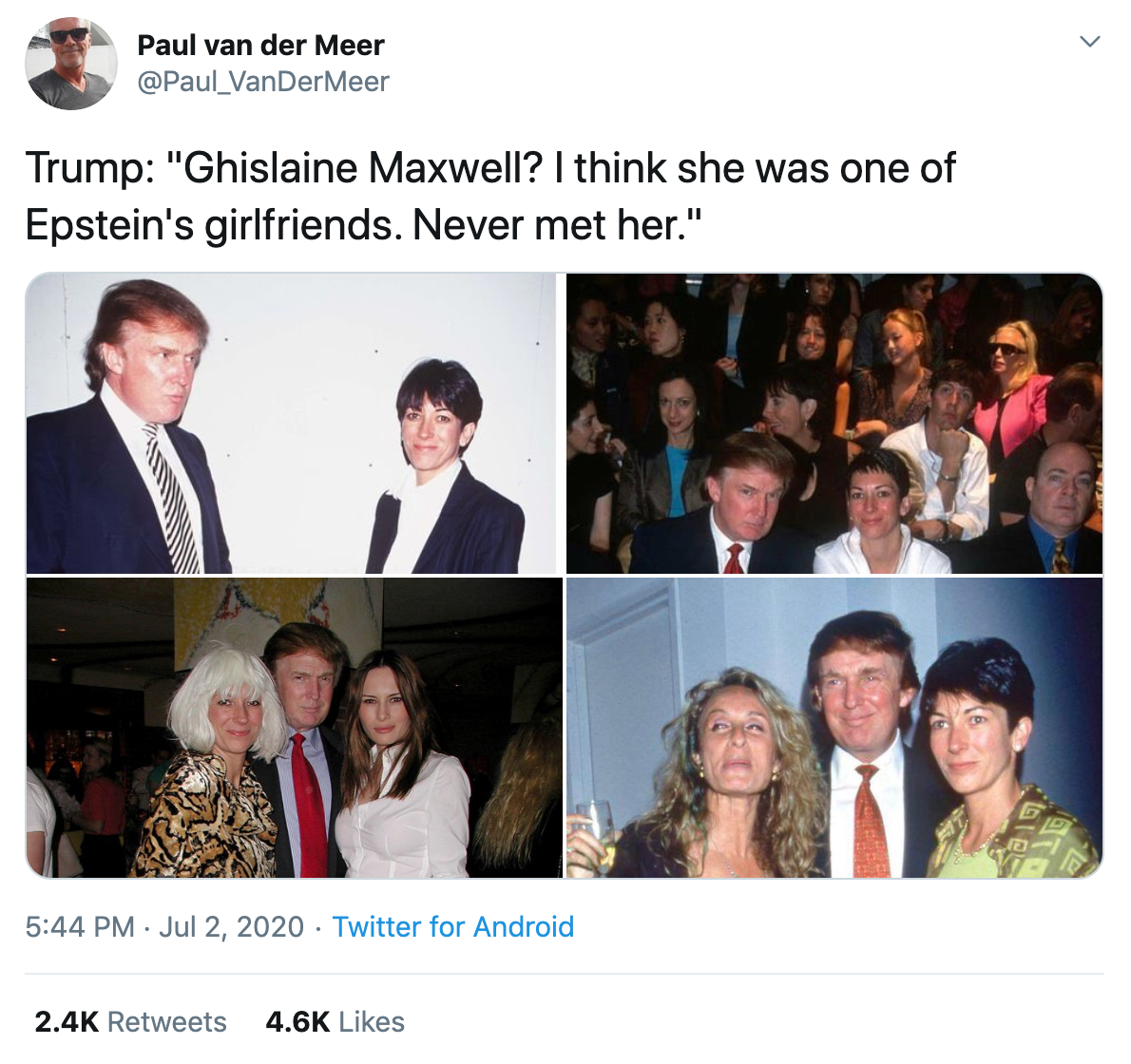 There's also speculation on Twitter about Epstein's alleged suicide and the likelihood of Maxwell facing a similarly suspicious end.