If you've ever wondered what it felt like to be standing in the world of Game of Thrones, be it Cersei's massive courtyard map or the freezing heights of the Wall, you might just get your chance. After the core show wraps with season 8 next month, HBO and Game of Thrones production house Linen Mill Studios will open a 2020 studio tour of the Westeros universe.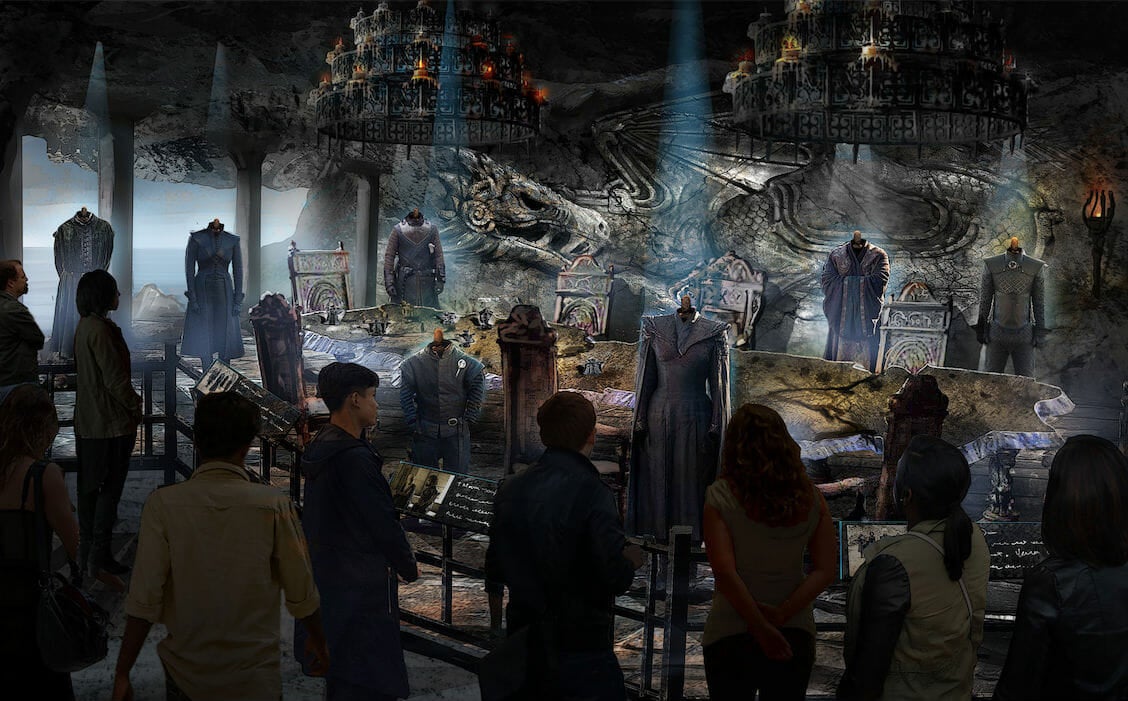 In a new 110,000-square-foot building at Linen Mill Studios in Banbridge, Ireland, fans will be able to walk through such memorable sets as Daenerys' war room, her Dragonstone castle throne room, and halls of Winterfell. You know, where Littlefinger got his. Mereen and Braavos are getting their due too.
HBO says the tour will be a "sensory experience" that mixes fully dressed sets that include the actual props, costumes, and weapons from the show. Judging from some concept artwork provided by HBO, visitors will be able to walk around each set to a degree, but there will be a number of plaques describing each item, not unlike a more literal museum.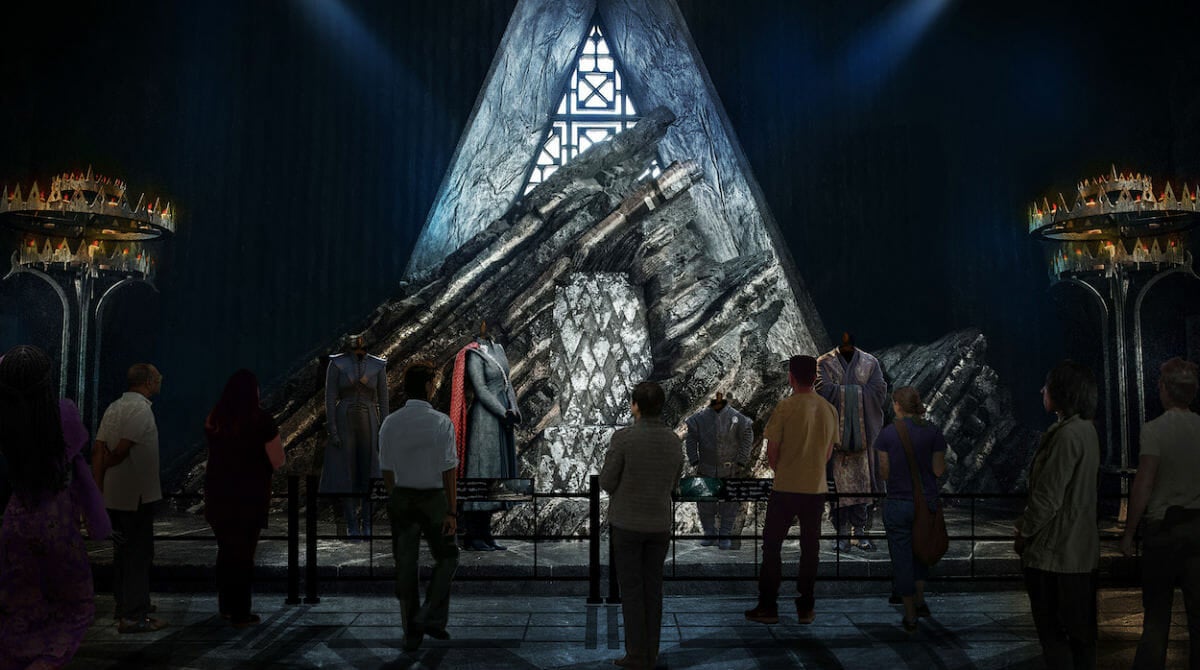 Those information plaques (and possibly some other interactive elements) will provide fans a bit of insight into each set and the infamous murders and intrigue that happened on them, with HBO saying fans "will wander in the very footsteps of Westeros's most prominent residents, re-living key moments from the series and standing right where they took place."
The collection will effectively be the largest public display of Game of Thrones material in the world, according to HBO.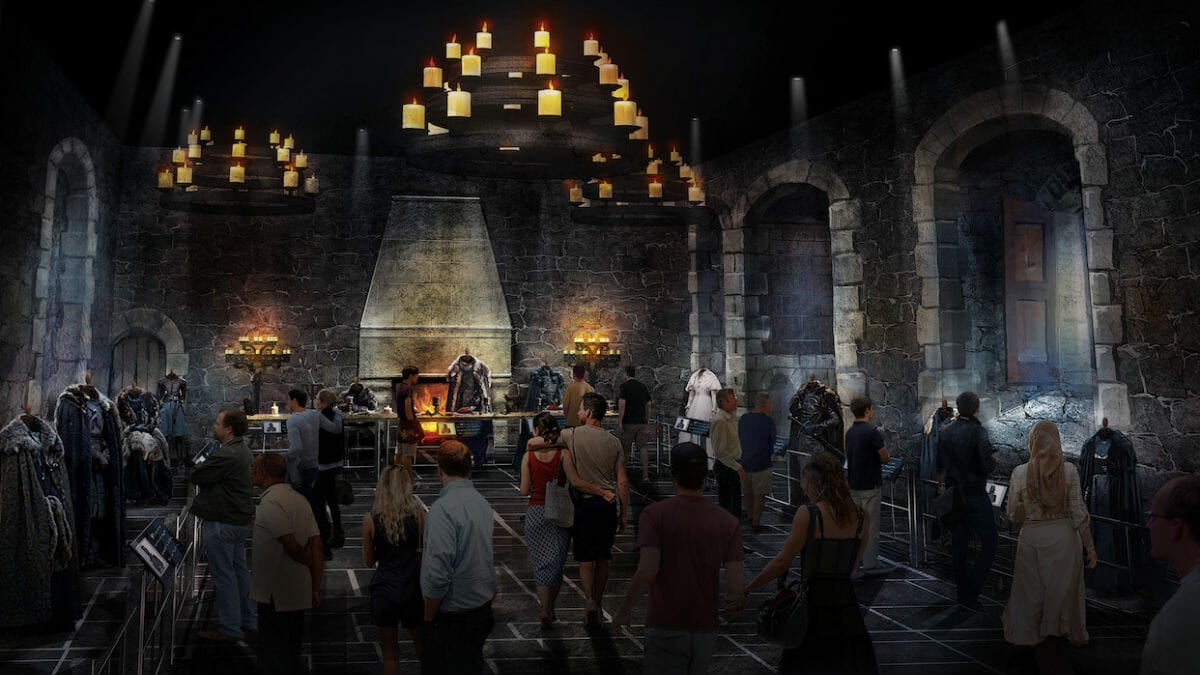 Notably, 75 percent of Game of Thrones was shot in Northern Ireland, and Linen Mill Studios is responsible for a third of that production, so it's certainly gotten a good chunk of experience bringing Westeros to life.
"Linen Mill Studios is thrilled, in partnership with HBO, to have this opportunity to offer fans a unique insight into the making of the Game of Thrones series in the authentic setting of one of its foremost filming location," said Andrew Webb, managing director at Linen Mill Studios, in a press release. "We are committed to giving fans the opportunity to experience firsthand the most comprehensive selection of iconic elements from the show available anywhere in the world."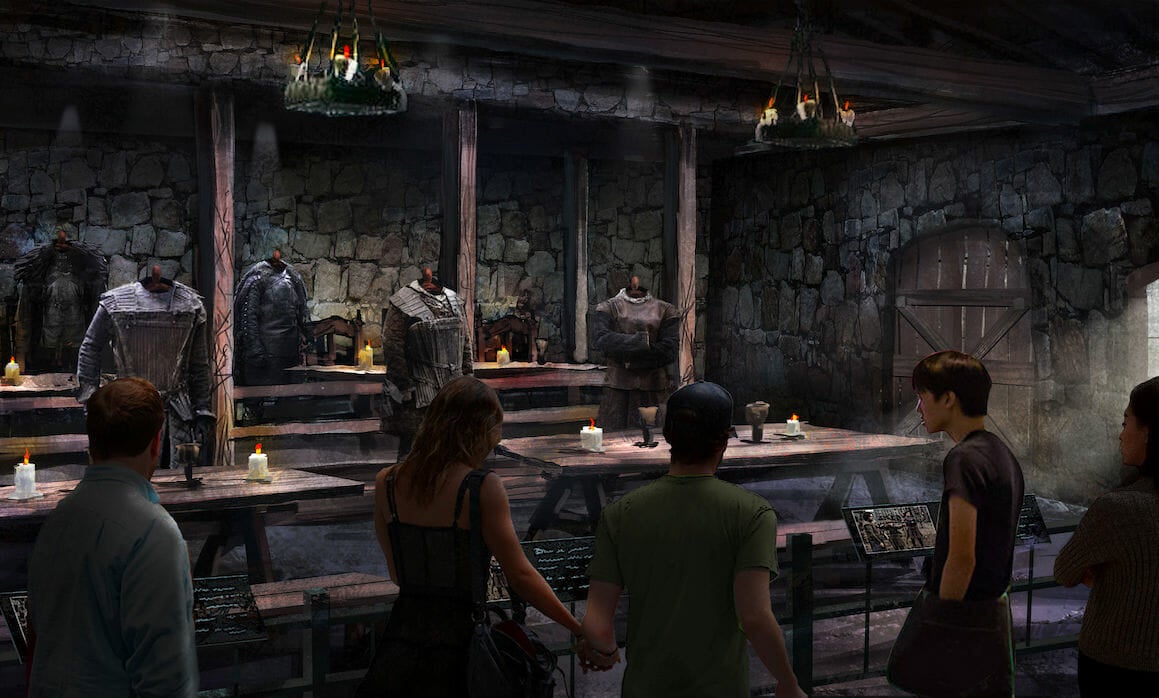 While studios in locations such as Moneyglass and Titanic Studios have housed sets like Winterfell and King's Landing, Linen Mill Studios is also known for housing the sets for Riverrun, other Winterfell locations, and even the Three-Eyed Raven's cave. So here's hoping we get a little bit of actor Max von Sydow for our trouble.
The studio tour is set to open in Spring 2020, and as you might expect, there's absolutely no word on whether the tour will include season 8 sets or materials because, well, wouldn't that just be the easiest leak ever.
READ MORE:
Need more news from beyond the Wall? Sign up here to receive our weekly Game of Thrones newsletter from in-house expert Michelle Jaworski.