Most sports fans are content to pull on their team's shirt and root them on. But what of those who take their fandom an extra step by dressing head to toe in team colors—even when there's no game on? There's a name for them: Full Kit Wankers.
The Twitter hashtag #FullKitWanker is full of photos of men who take to the streets clad in full soccer uniforms (or, since they're mostly Brits, "football kits"). Stats from Topsy for the last month show mentions of the hashtag spiked to 3,072 on Jan 18, with a few smaller spikes in activity over the last few weeks. #FullKitWanker is very much a thing.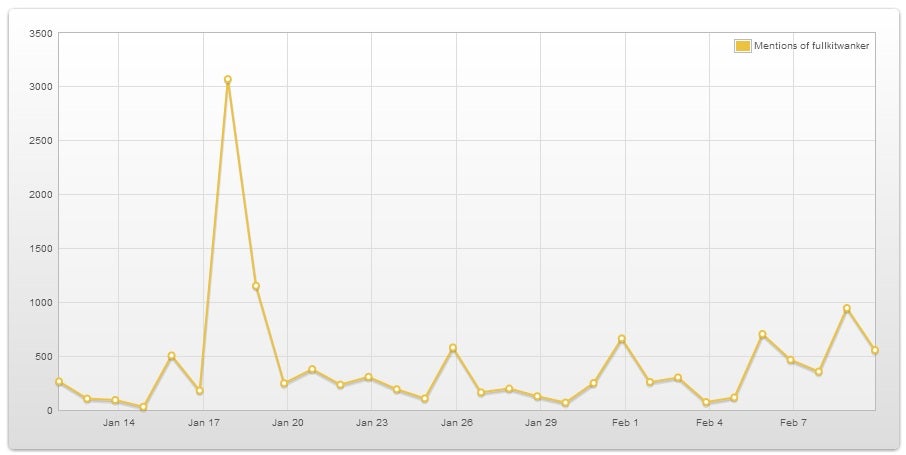 The meme appears to come from the Britcom The Inbetweeners, in which characters insult others with variations on the word "wanker."
@WankersFullKit has documented the trend since Dec. 2011, pulling in more than 110,000 followers to pile shame onto fans who dare to dress up as their favorite players.
Here are just a few: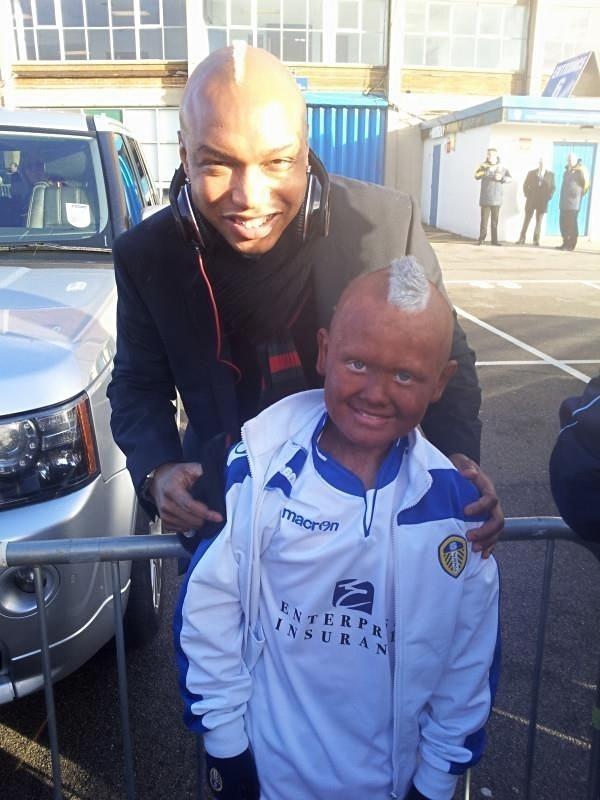 If you want your son to impress El Hadji Diouf, why not meet him with your kid dressed up as the Leeds player while wearing blackface?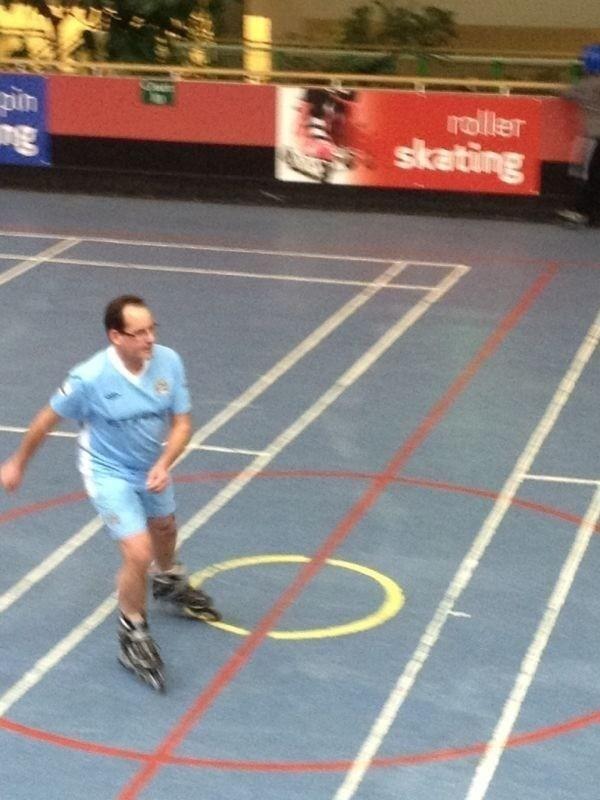 Spotted: one passionate Manchester City fan rolling along.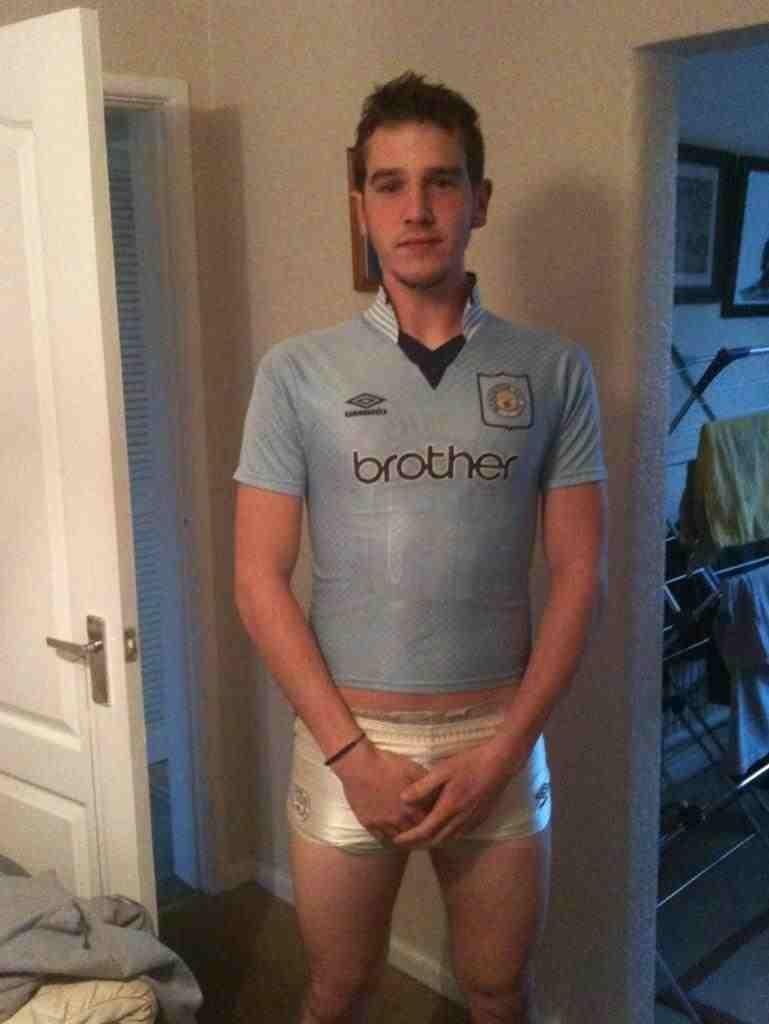 This one's just a couple sizes too small.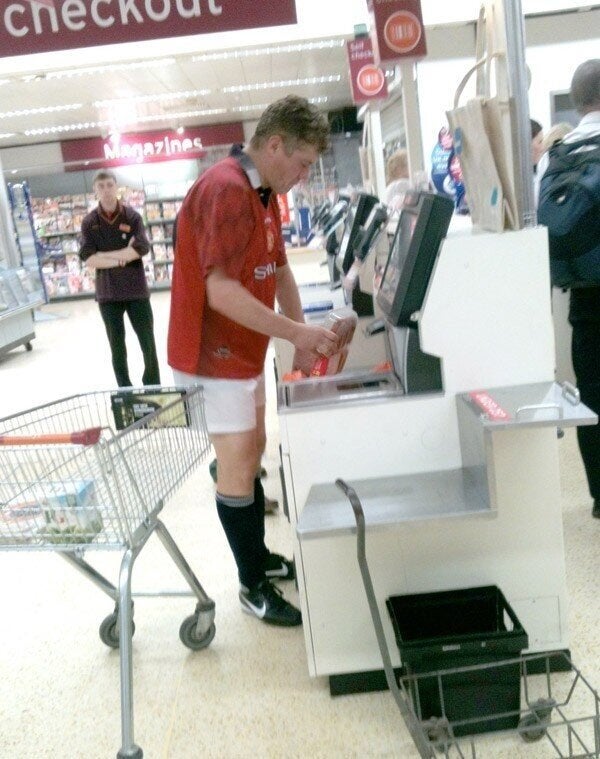 Just a guy doing his groceries wearing his Manchester United kit. He don't even care.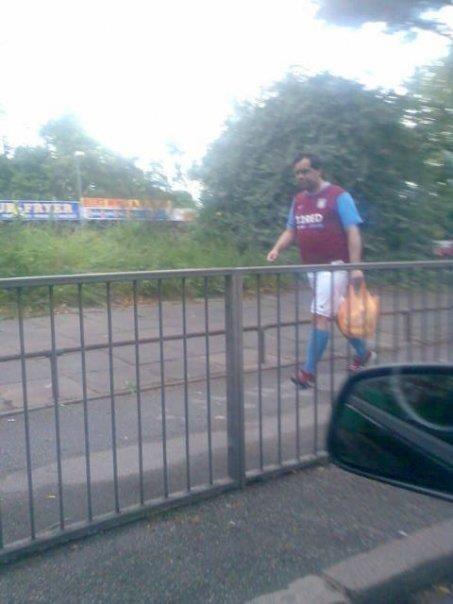 More Full Kit Wanker grocery shopping shenanigans. This time, an Aston Villa fan.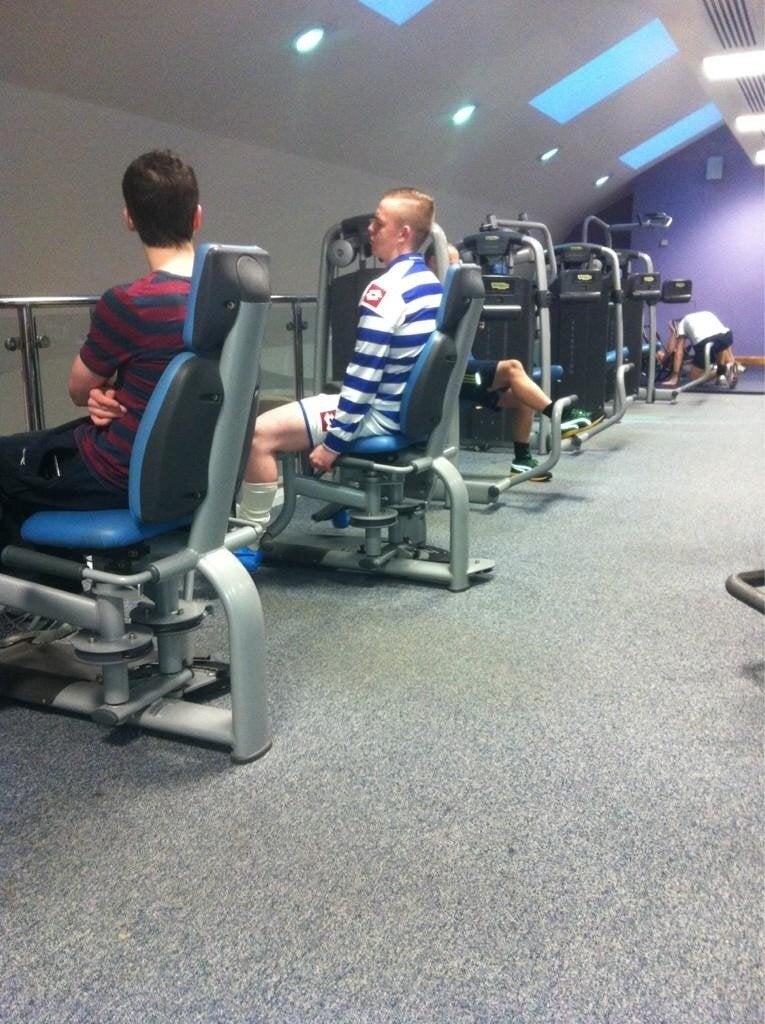 What looks like a Queens Park Rangers fan getting his burn on, team socks and all.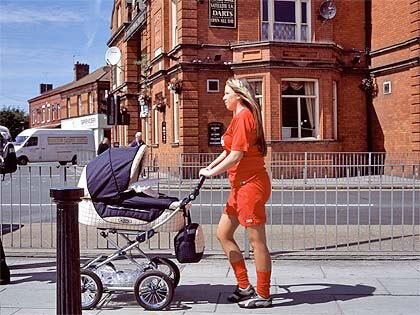 It's not just the men who are a little too proud of their teams.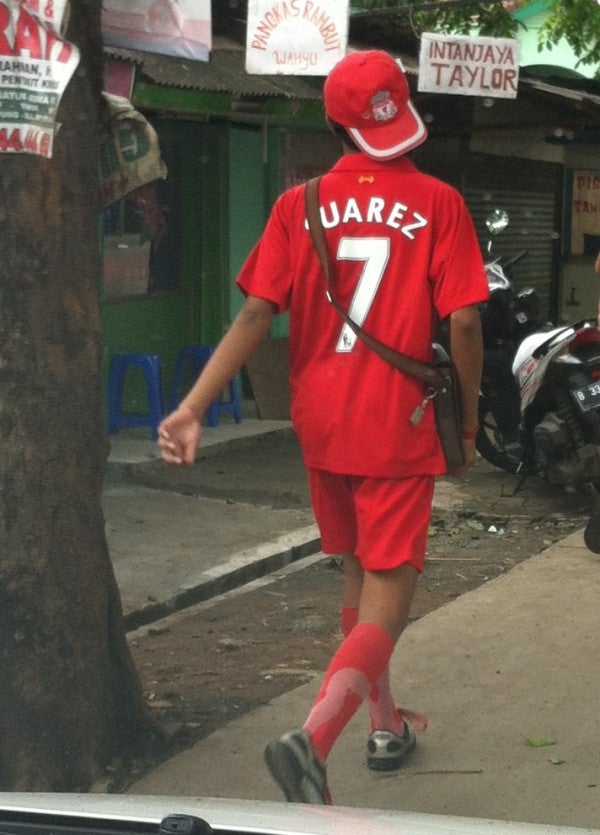 Liverpool's Luis Suarez certainly has his fans.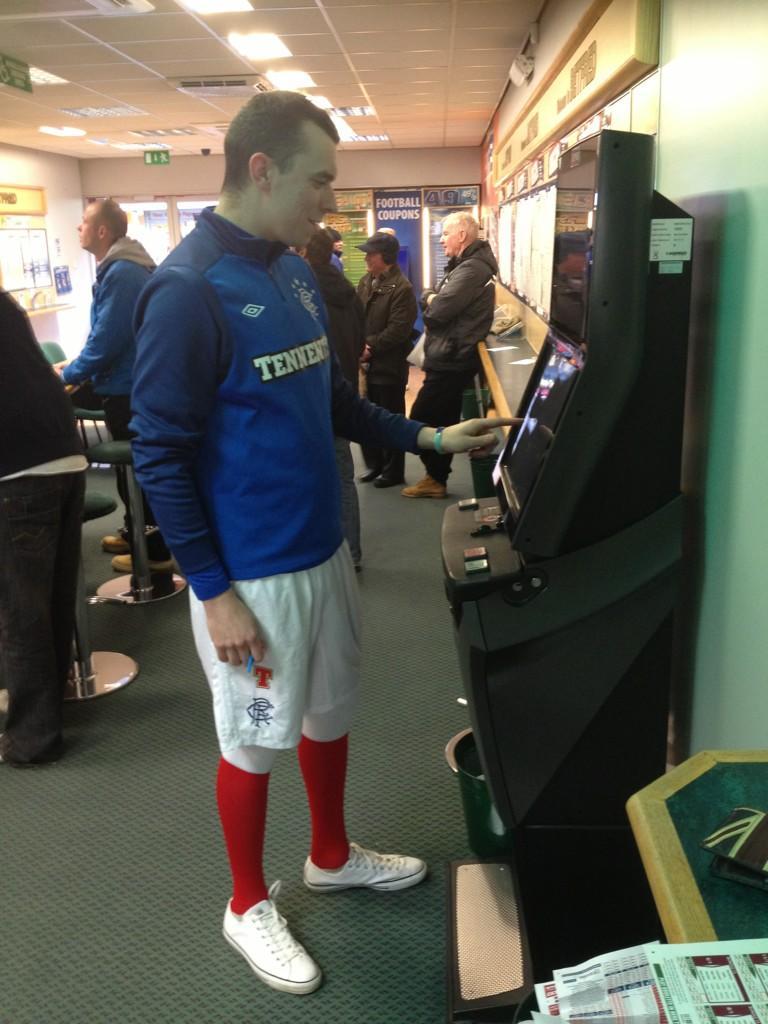 It's not an epidemic confined to fans of English teams, as this Glasgow Rangers supporter at a betting shop shows.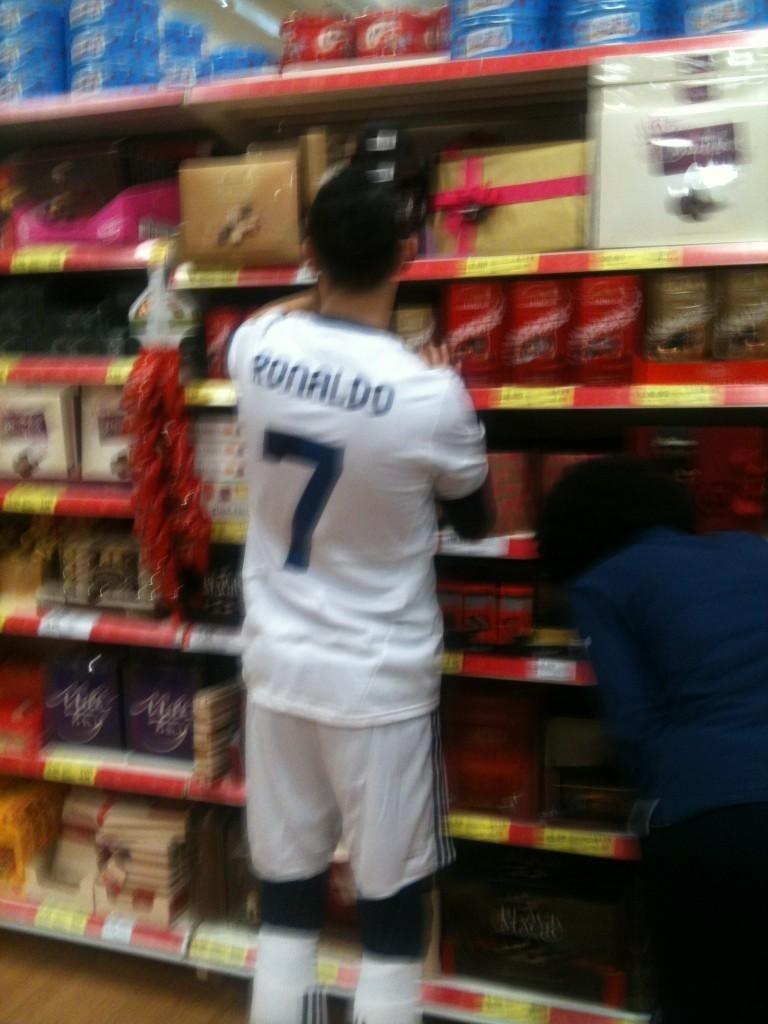 A blurry photo it may be, but this is assuredly someone dressed as Real Madrid's Cristiano Ronaldo.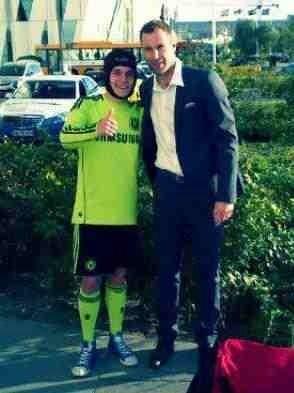 This guy, dressed as Chelsea goalkeeper Petr Cech (complete with protective helmet) might just take the cake.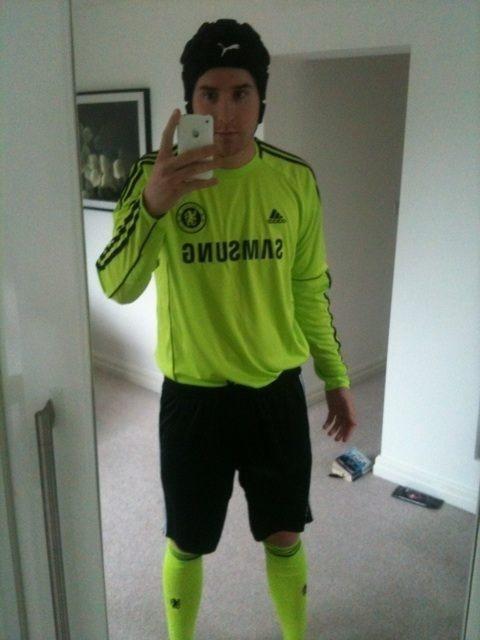 And here's another for good measure.
Photo via @WankersFullKit/Twitter