Valentine's Day brings out the romantic in all of us. For fans, the day is all about creative expressions of love for our favorite stories. This month in fandom has seen all kinds of romantic artistic endeavors, from werefoxes in love to enamored aliens. Here are 10 of our favorites: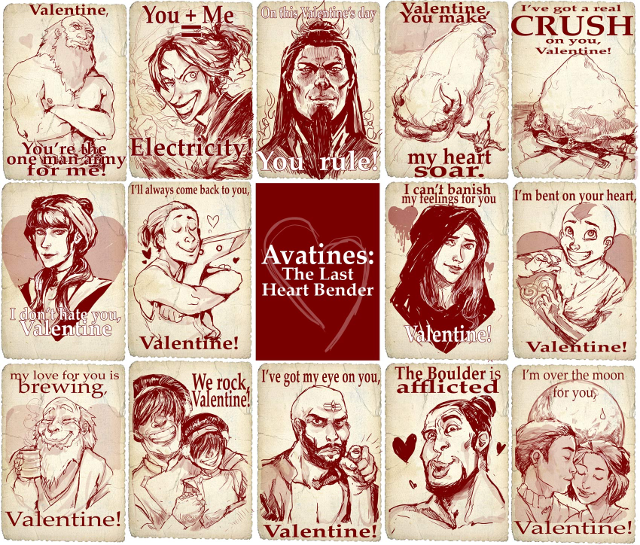 Illustration by kundagi/deviantArt
You don't have to be a fan of the popular Nickelodeon franchise to appreciate these beautifully detailed Valentines by deviantArtist kundagi—though if you are, the punch lines are twice as endearing.
2) Pokémon
These intriguing, wry Valentine's designs by Pixiv artist サッチー (Satchi) really do catch 'em all—all of our hearts, that is. View the rest at the link above.

Illustration by pasuteru-usagi/deviantArt
These adorable valentines by deviantArtist pasuteru-usagi are from four Cartoon Network faves: Adventure Time, The Powerpuff Girls, The Regular Show, and Flapjack.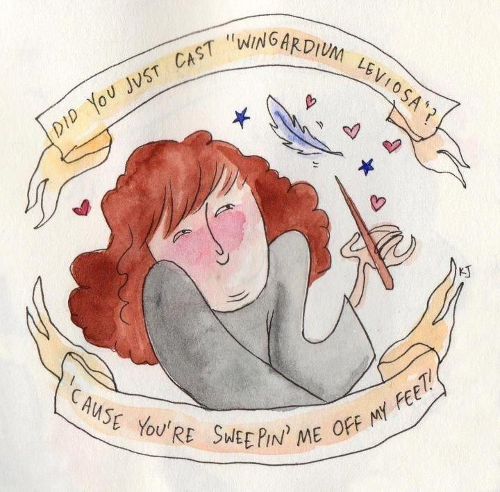 Illustration by popixima/Tumblr
We're as charmed by this Harry Potter valentine by Tumblr user popixima as we'd be if someone put us under an actual spell.
5) Villains Need Love, Too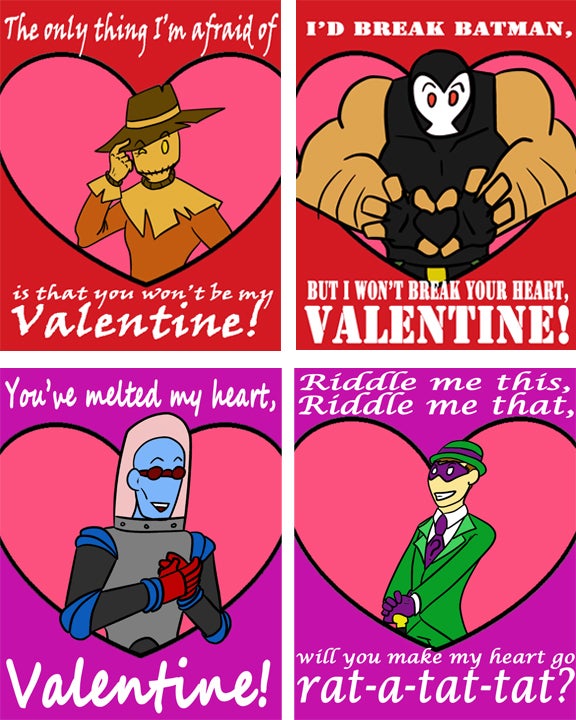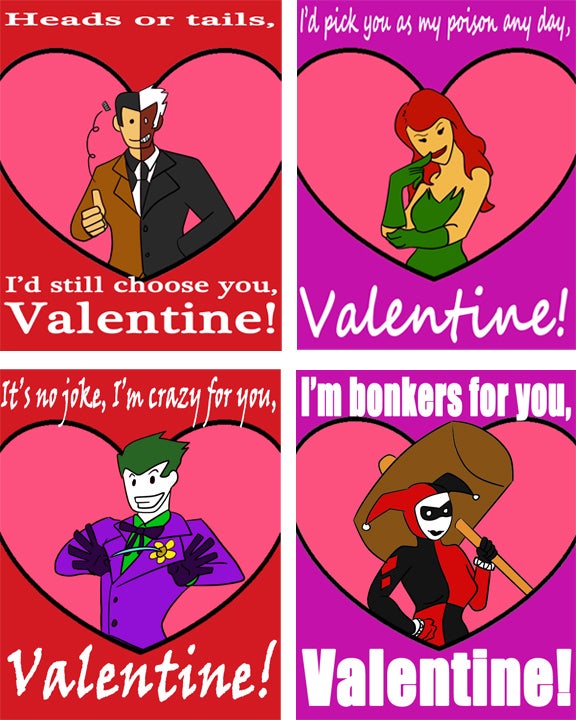 Illustration by comicbooksandshitlikethat/Tumblr
Scarecrow, Riddler, Poison Ivy, Bane—they're all here in this ridiculously cute Batman villain Valentines collection.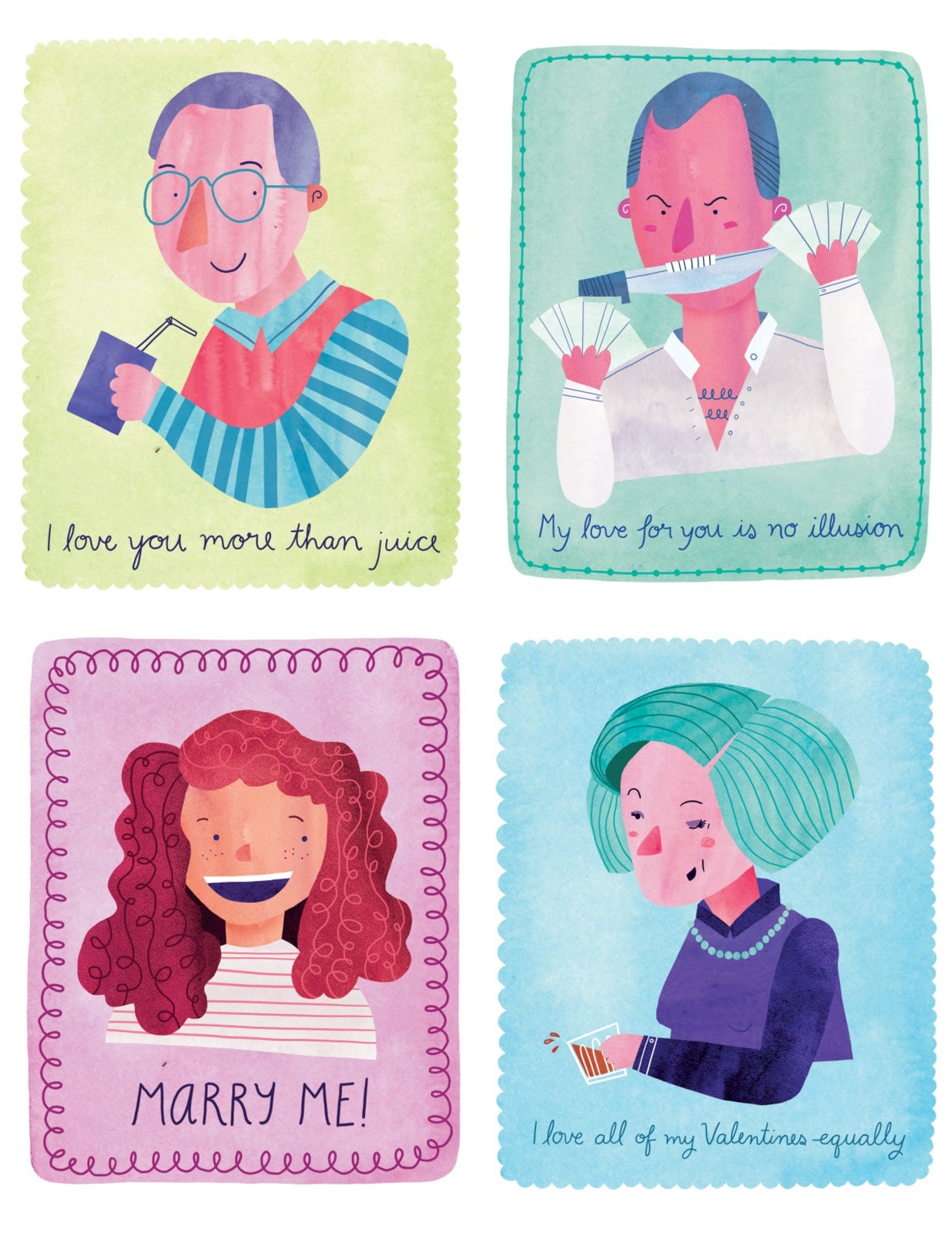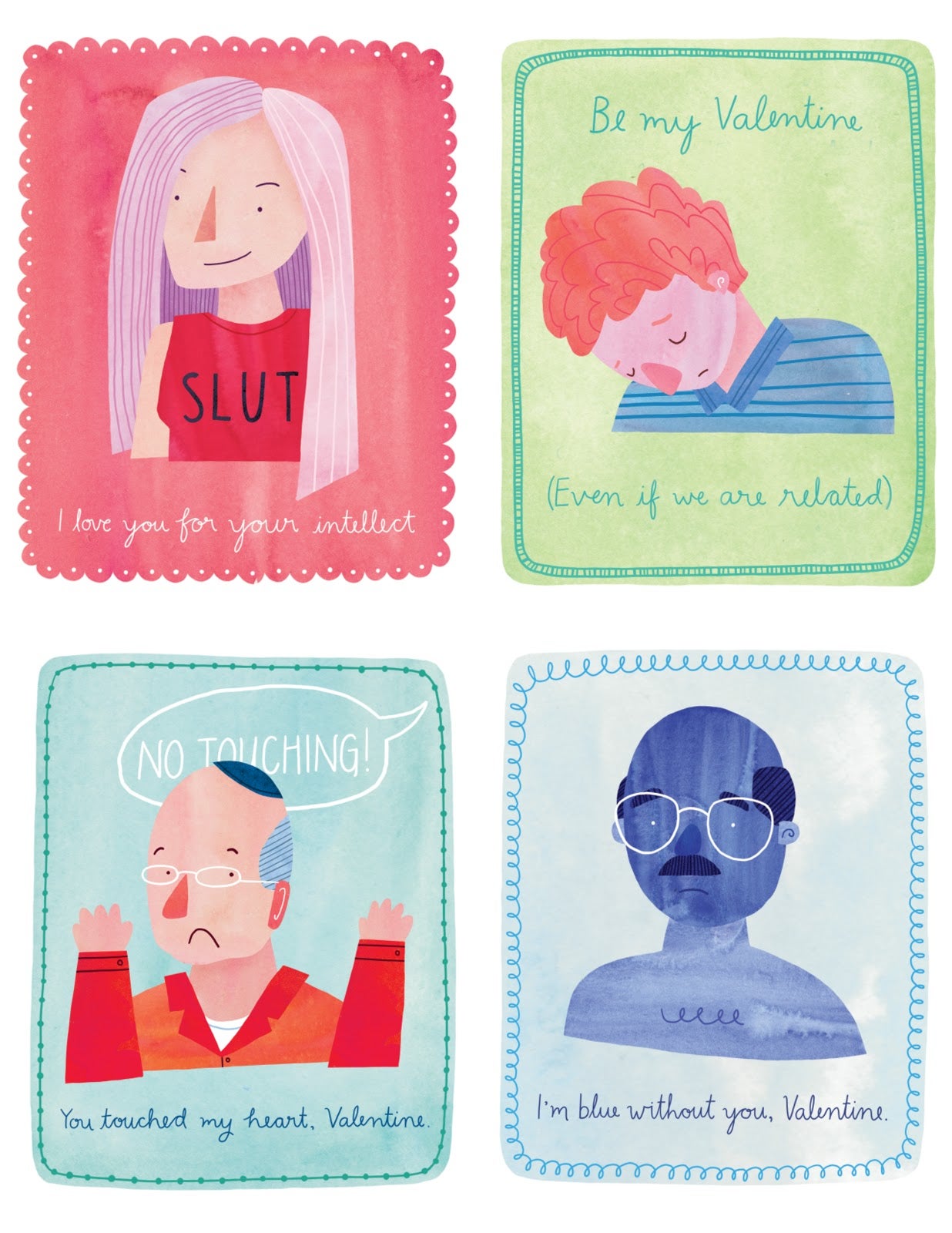 Illustration by mariaseguin/Blogspot
Artist Maria Seguin's colorful Arrested Development valentines have been making the rounds, being featured on this site, Buzzfeed, and Jezebel—and no wonder. Like Buster, we're hooked.
7) Slenderman, where you gonna run to?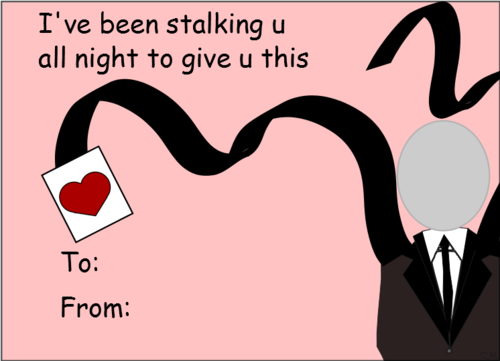 Illustration by dearloserchris/Tumblr
Declare your terrifying psycho-stalker affections with this stylish Slendy valentine—because even tentacled creepypasta monsters get hearts on Valentine's Day.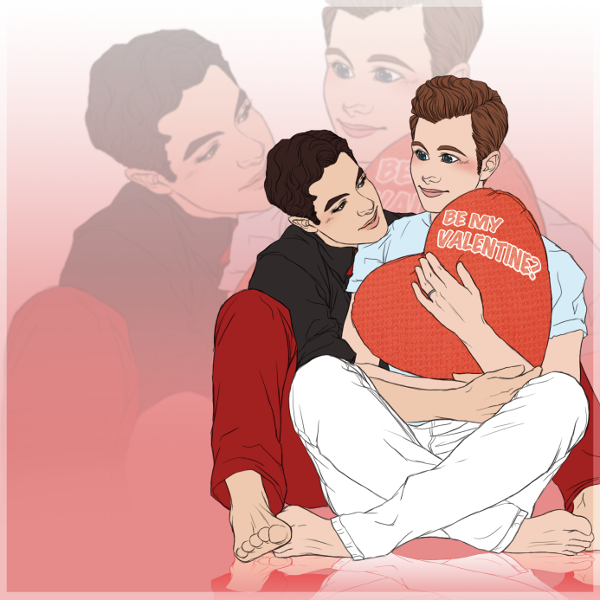 Illustration by yu-oka/deviantArt
This gorgeous Klaine (Kurt/Blaine) fanart by deviantArtist yu-oka fills our hearts with Glee.
9) Elementary, my dear valentine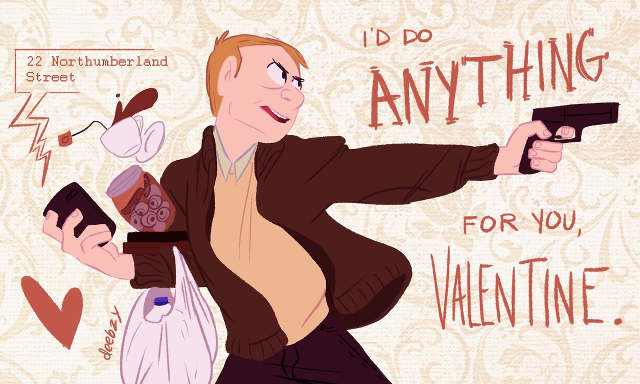 Illustration by deebzy/Tumblr
John Watson is proving his love in this fabulous trio of Sherlock valentines by Tumblr artist deebzy. Visit the link to view the rest.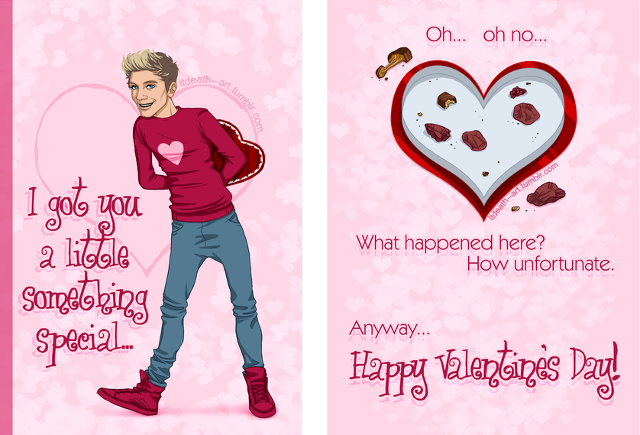 Image by LieutenantDeath/DeviantArt
One Direction are the kings of Valentine's Day, right? Er, maybe not—at least not in this adorable Valentine by deviantArtist LieutenantDeath. It's okay, Liam, you're still the pop king of our hearts.