Self-described male stripper Taylor Harrison is a man of simple pleasures: photographing himself shirtless, photographing himself with buds of cannabis dangling from his lips, and taunting cops about his dope-slinging prowess on Facebook.
So Harrison was probably the only one surprised when, last Thursday, he was arrested in Port St. Lucie, Fla., after trying to sell pot to an undercover officer. And as a reward, the local sheriff's department took a page from Harrison's book: They posted his photos to their Facebook page.
"Since Taylor was kind of enough to share photos of us on his Facebook page, we thought we would share these photos of Taylor on our page," the office wrote on its page Friday. That post has since been shared nearly 800 times and made headlines online, meaning that Harrison's talents as a drug dealer are finally getting the widespread appreciation they deserve.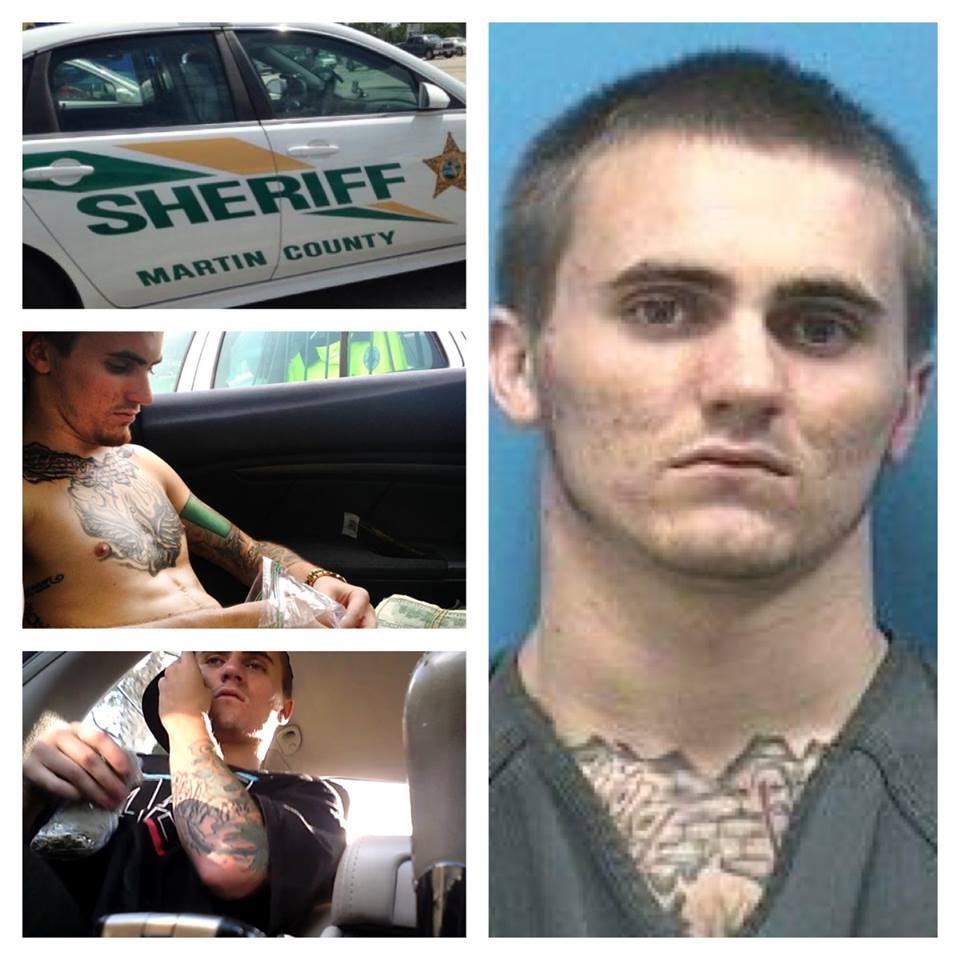 The first couple pics in the series came from Harrison's own Facebook page, in which he photographed himself (shirtless) with piles of pot and cash in his lap as he pulled up to a police cruiser. He was later captured on camera when he tried to sell pot to that undercover officer. And then there's his mugshot, which is a profile-worthy pic if there ever was one.
It's not his first, however. Harrison, 21, was previously picked up on a misdemeanor drug charge. Currently, he's sitting in Martin County jail. His bond has been set for $55,000.
H/T Uproxx | Photo via Facebook