A year ago, Reddit launched the voice acting career of Joseph Scales by pushing his Morgan Freeman impression to the front page. This weekend, Scales returned to Reddit to repay the favor. In his own words:
One year ago my Morgan Freeman impression was on Reddit's front page and spread to CNN, HuffingtonPost, ESPN, Barstoolsports, Youtube, and many others which allowed me to become a voice actor. As a thanks to Reddit, here's Morgan Freeman reading "Everyone Poops"
Everyone Poops, of course, is the seminal children's picture book on scatalogy, written by prolific Japanese author Tar? Gomi. In it, the reader learns that all living creatures, because they eat, also defecate, producing various shapes and amounts, and that this is completely normal.
There's nothing normal about hearing this lesson imparted with the gravitas we associate with Morgan Freeman's mellifluous speaking voice, however, and Scales nails just that—not to mention the gentle cadences and aspirating that make Freeman a recognizable narrator. Even his good-natured laugh at the 23-second mark feels eerily accurate.
Scales' noble delivery has already been experienced more than 1.2 million times on YouTube, and the comment section there has already shaded into spam and troll wars. Reddit, for its part, seemed pretty happy with the gift, applauding Scales' especially "crisp" pronunciation of "poop."
Nevertheless, at least one user insisted that Morgan Freeman himself is the sole exception to the rule of nature laid out by the book: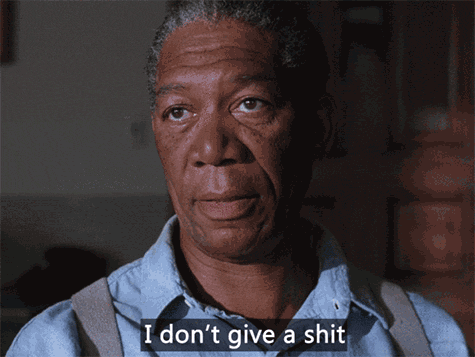 Scales has an entire YouTube channel devoted to his impressions, including Owen Wilson and Javier Bardem. Count on this guy to be voicing some Pixar character down the line.
Screengrab via Joseph Scales/YouTube