TikTok has become the site to watch for rising stars, and there's a relatively new one on the horizon: Elmo O'dwyer.
Many of the internet's favorite trends and challenges begin on the video-sharing platform. Therefore, it's not surprising that many of its most popular users expand their reach past TikTok. O'dwyer is no exception.
Here's everything to know about rising TikTok influencer Elmo O'dwyer.
Who is Elmo O'dwyer on TikTok?
Upon first seeing the phrase "Elmo on TikTok," most people would likely assume a new meme or trend had started featuring Sesame Street's Elmo. In this case, however, we are talking about 19-year-old Elmo O'dwyer. His lip-syncing TikToks have escalated him to widespread popularity.
O'dwyer is based in London, England, and has translated his TikTok fame into large Instagram and Twitter followings. He currently has 3.1 million TikTok followers, more than 25,000 Twitter followers, and, between two separate accounts, nearly 1.2 million followers on Instagram.
O'dwyer did not respond to a request to comment before publication.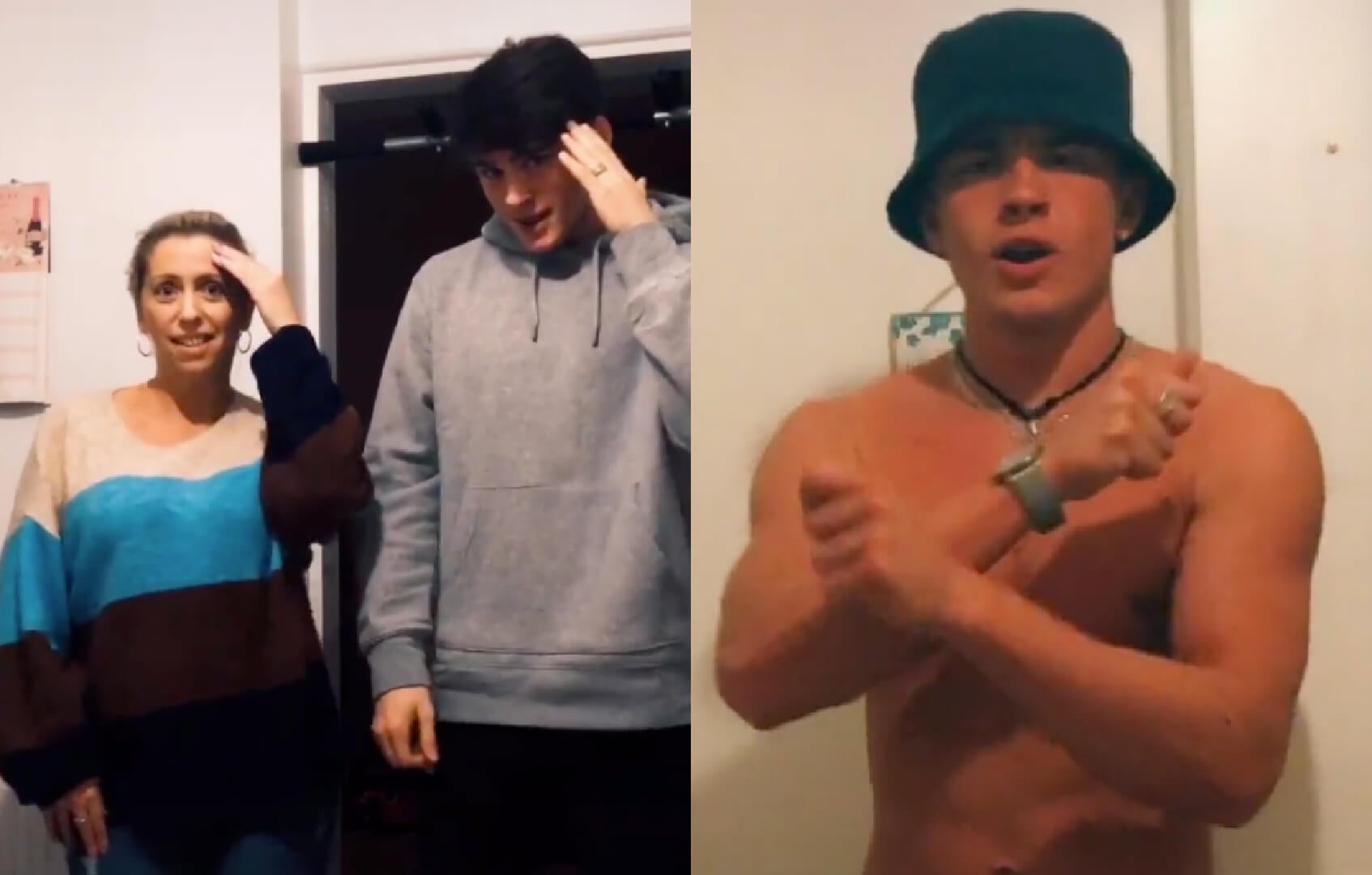 The majority of O'dwyer's TikToks follow the tried-and-true TikTok formula. They feature O'dwyer, typically in a hat but occasionally letting his curly hair fall free, lip-syncing to clips from songs. Sometimes his uploads include his mother. More often, however, O'dwyer's videos are simple. He makes sultry faces at the camera, bites his lip, and mouths along to songs.
Background
A large part of O'dwyer's popularity on both Instagram and TikTok seems to come from his sheer appearance. Apologies for the bluntness, but most of the internet's most popular platforms these days promote physical attractiveness over most anything else, and O'dwyer is certainly leaning into it. To be fair, the majority of TikTok's most popular accounts feature strikingly attractive people dressed in as little as possible. Clearly, it's what the people want.
Unfortunately for the hopeful people out there, O'dwyer appears to be taken. Based on posts to both his Instagram and Twitter pages, O'dwyer is currently in a relationship with fellow TikToker Hannah Rylee.
1 year anniversary today – the time flew by so fast. I love you Hannah

— Elmo (@ElmoOdwyer) December 7, 2019
Not much else is known about O'dwyer, who is nearing the end of his teenage years. If his upward momentum continues on its current trend, however, it seems likely he will remain in the spotlight.
READ MORE: