British sci-fi cult phenomenon Doctor Who will be celebrating its 50th anniversary this year. Now in its 33rd season, it's evolved from an educational kids' show into an international hit, with current showrunner Stephen Moffat gaining a Joss Whedon–esque following.
The exact anniversary is November 23, which the BBC will be marking with the release of a feature-length movie with popular characters from previous seasons. And on a smaller scale, Doctor Who fans are hoping for "official" recognition of the anniversary—in the form of a Who-themed Google Doodle. 
Fan artist Hugo Lynch has already put together a convincing mockup of what the doodle would look like, including a couple of the most recognizable visual elements of the Whoniverse.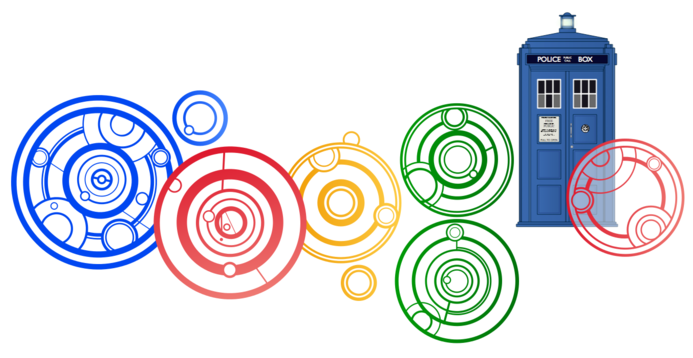 Image via HugoLynch
The doodle features the Doctor's iconic spaceship–time machine, the TARDIS, with the Google logo represented by the show's alien writing. As the artist explains: 
For those not familiar with the show, the letters are Gallifreyan (from Gallifrey, the doctor's home planet) and are taken from his crib. They supposedly spell out his real name, so I thought it would be cool to use his name to create the actual doodle.
Resembling clockwork diagrams, Gallifreyan was originally designed to reflect the Doctor's nature as a time traveler. 
With almost 50,000 notes on Tumblr, the doodle art is clearly popular. But will it catch Google's attention in time? We'll have to wait and see. 
Image via HugoLynch/DeviantArt