As Marvel's Guardians of the Galaxy, Vol 2. laid bare, all Americans secretly wish Baywatch dude and singer David Hasselhoff was their cool dad. But there may be something even cooler than David Hasselhoff: David Hasselhoff's enormous wax stunt double from The Spongebob Movie. Just look at this thing!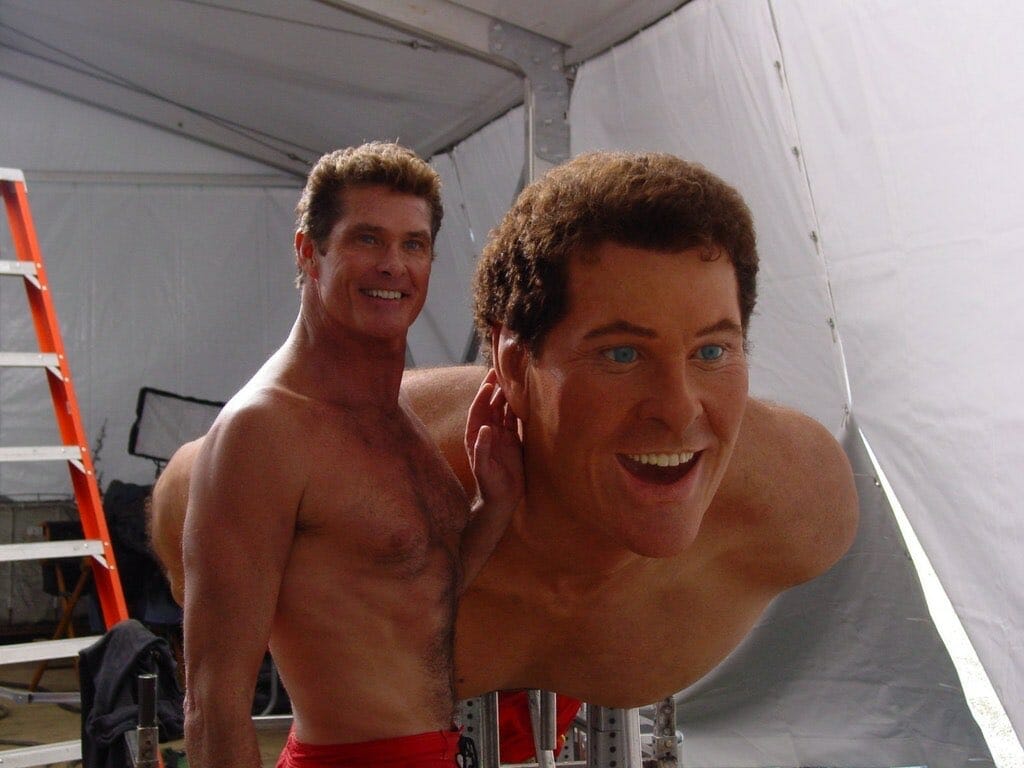 The custom figure was built by a special effects company called Alterian. Here's a detailed video showing the whole figure, including its hairy back and muscular butt:
In the movie, Spongebob and his friend Patrick rode the giant Hoff across the ocean to save their home, Bikini Bottom. It was also rolled out on the red carpet for the 2010 Comedy Central roast of Hasselhoff.
Hasselhoff put the figure up for auction in 2014 to raise money for the Starlight Foundation, with a starting bid of $10,000. Its measurements were listed as 167″ by 54″ by 54″ inches, meaning the bust of Hasselhoff is longer than the real Hoff is tall. The entire sculpture is between 12′ and 14′ long, from head to freakishly realistic toes.
Now the figure is returning to the spotlight on the front page of Reddit, and the thread has turned into a celebration of Hasselhoff and his gargantuan wax stand-in. In the comments, people dug up even creepier pictures of Regular Hoff and Giant Hoff: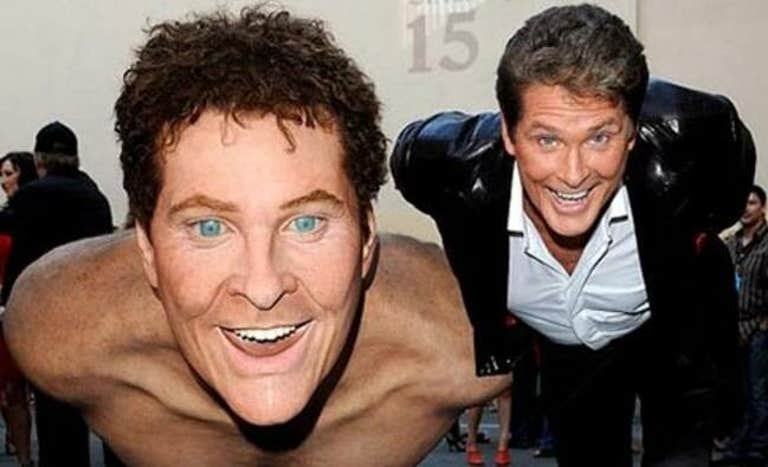 According to USA Today, Hasselhoff calls the sculpture "Big Dave," and once used it as his mailbox. He claims that the sculpture's realistic back hair was from a time "before his girlfriend enforced manscaping."
It's not clear where Big Dave is residing now, other than in the hearts of thousands of fans who upvoted it on Reddit. David Hasselhoff truly is an international treasure.