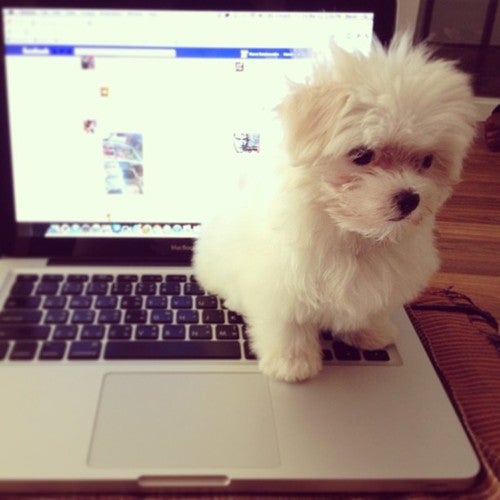 Facebook addiction is a growing problem among adorable puppies, which is why one dog is being proactive. Bailey, a super cute, 5-month-old Maltese, had already begun to feel that Facebook was taking up too much of his time. 
So, starting next week, Bailey is pledging to sever ties with the service for at least a year. He'll deactivate his account and stop surfing to Facebook pages until he's at least 17 months old.
"He felt like he was always on there, you know?" said Lawrence Fishel, a source close to the situation. "It got to the point where we'd be playing fetch, I'd throw the stick and he wouldn't even budge, he'd just have his nose buried in his iPhone. Checking Facebook. Posting status updates. 'I'm about to go chase a stick.' It was starting to affect the quality of his life."
Via cutiebaileys.