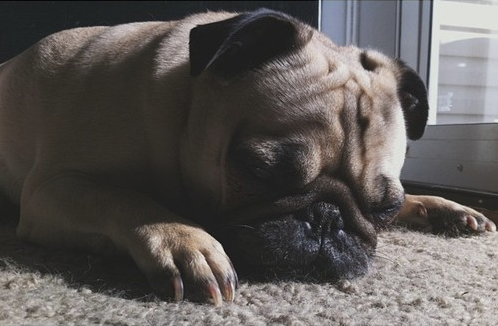 Bruno the pug loves the way a new carpet smells after it has just been cleaned. That's why the area dog was absolutely in heaven this weekend when he had new carpeting installed in his bedroom.
"I'm sure it feels good on his toes, too," said roommate Doug Ellis, "but he really did this for the new carpet smell. And he's milking it for all its worth. He's been upstairs with his face buried in the rug since yesterday."
Ellis expects that Bruno will probably stay in his room with his new rug until the smell begins to fade.
Via brupug.