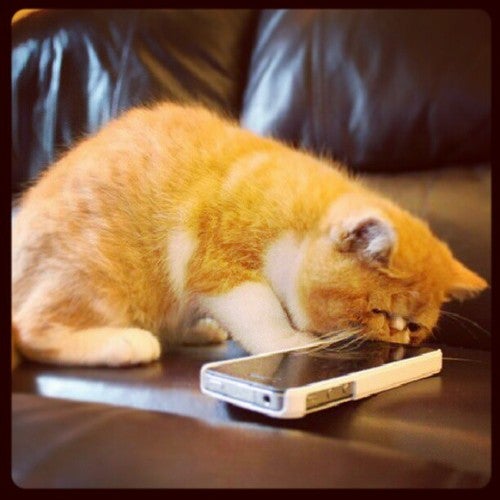 The iPhone may be one of the best-selling smartphones in the world among humans, but it has yet to catch on in the feline marketplace. The reason? It's just not very paw friendly.
Garfield, a cat from Pine Bluff, MI, has had enough. He sent a strongly worded letter (by postal mail — he can't get the mail app on his iPhone to work) to Apple CEO Tim Cook laying out what he thinks the company needs to improve upon.
"It really comes down to how unresponsive touchscreens are to paws," said Wilson McBride, a spokesperson for the cat. "And Siri just doesn't understand meows very well. Look, cats are people, too, and Garfield just thinks Apple needs to pay more attention to the cat market."
Via tamfifi.