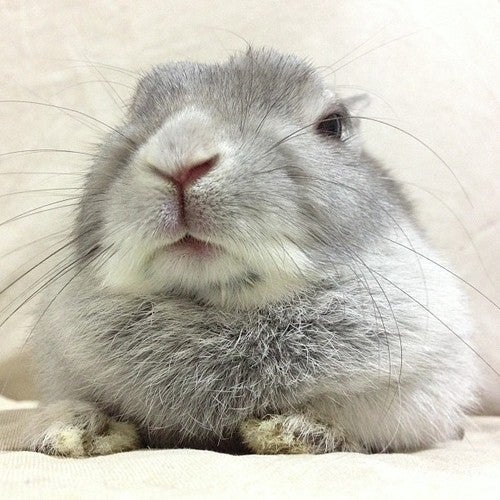 It's been almost seven months since Grumpy Cat burst into the collective consciousness of the Internet via a post on the web site Reddit, and signs of "Grumpy mania" show no signs of letting up. The cat now has oodles of merchandise, corporate sponsorships and toys and books are in the works.
Cue the copycats. Or in this case, the copy bunny.
Hoping to cash in on the crazy for all things grumpy, Otis the bunny launched a Tumblr blog last week under the name, you guessed it, "Grumpy Bunny." So far, though, it has been met with a cool reception.
"You can't just manufacture these things," said BuzzFeed web culture editor Natalie Sparks. "Grumpy Cat, like Boo the dog before her and I am sure countless others to follow, captured a singular moment with a completely unique schtick. Grumpy Bunny, on the other hand, is an also-ran. He's cute, but he's trying too hard."
Via yocto_ss.