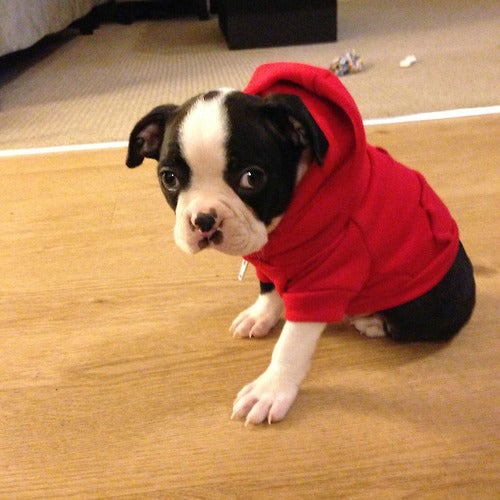 Hot on the heels of YouTube fame, a break dancing puppy named Willy has finalized negotiations with Clear Channel Events to launch a 12-city tour in the North Eastern U.S.
"Willy is a rising star whose moves will blow you away," says Kevin Sapphire, a spokesperson for Clear Channel. "His tour is going to be a slam dunk for fans, his career, and our business."
Willy first wowed dance enthusiasts when a video of him spinning on one paw lit up the Internet. Ever since the viral hit, agents and talent scouts have been calling.
"One minute he's practicing in the living room, the next he's got a manager booking hotels for his tour," says Phil Kramer, Willy's current roommate. "The Internet is crazy, man."
Via dustinmikk.