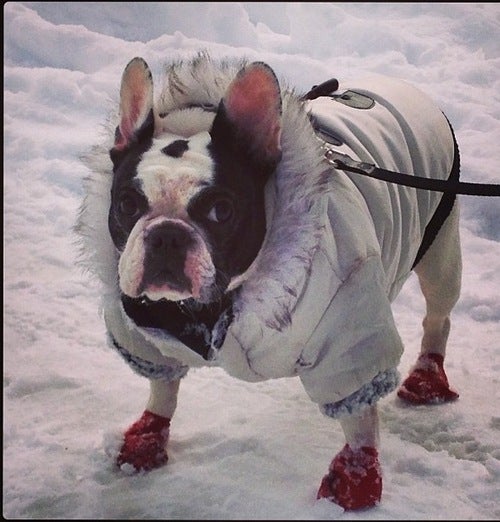 Reports from a base camp in Nepal confirm that an intrepid Boston Terrier named Richard has successfully reached the peak of the world's tallest mountain.
"Richard set out to conquer Everest about three years ago," the dog's longtime friend and climbing partner Johnathan Bulcher tells The Fluffington Post. "We would train together a lot, but Everest wasn't for me. I knew he'd have to tackle this one on his own."
Taking one assistant and a Nepali sherpa as a guide, Richard set out on February 19th, and radioed back to base that he had reached the peak at 10:41 am local time today.
"I'm really proud of him," says Bulcher. "He crossed that one off the bucket list."
Submitted by Lauren Biegler, by way of Kailei Nassar.