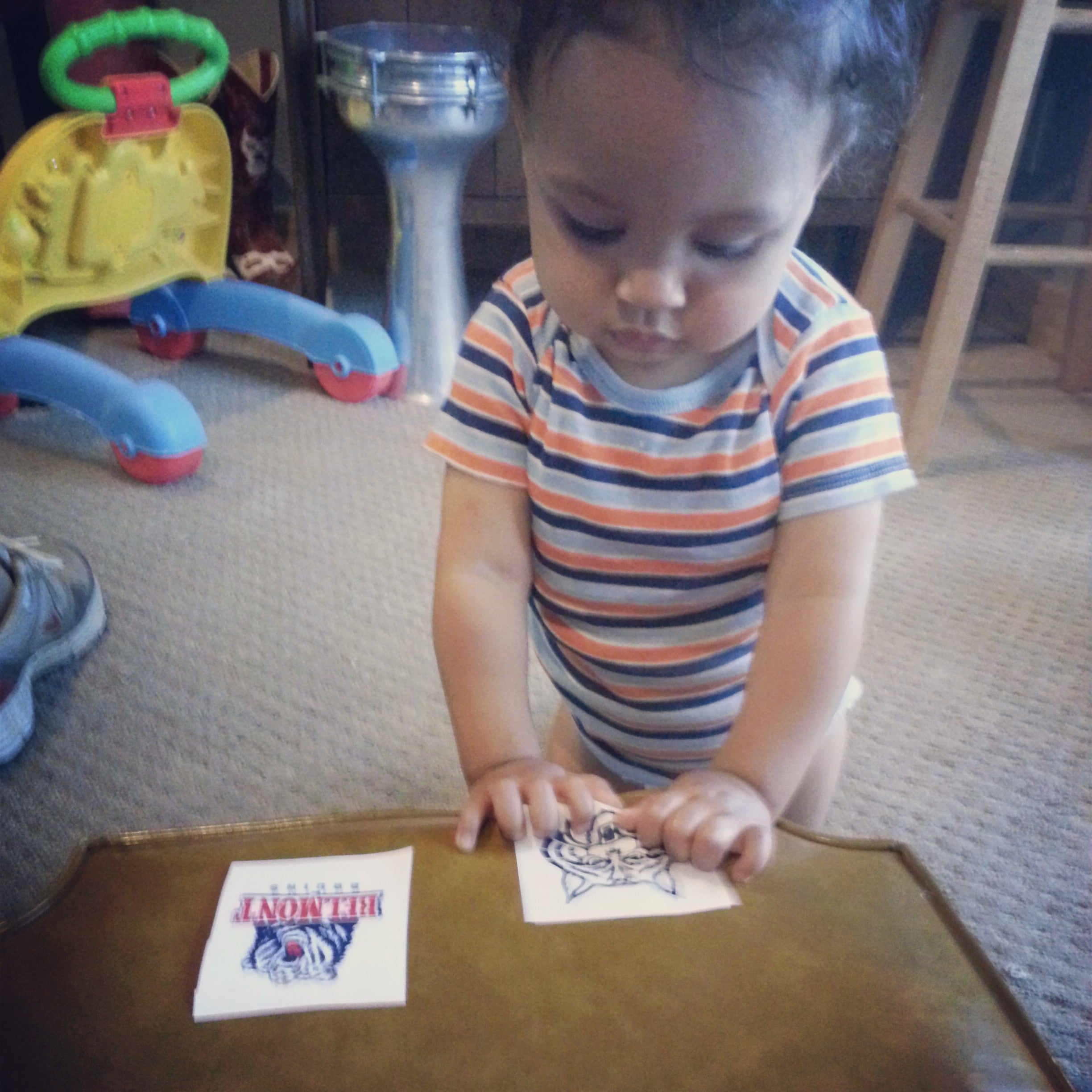 The day after the NCAA men's tournament bracket was announced, a friend reached out for insight into the prospects of my beloved Kansas Jayhawks. I told him that the team appeared to be peaking at the right time and the emergence of freshman big man Perry Ellis off the bench bodes well for a long tournament run.
On the other hand, the top half of the south region is loaded, and like any Kansas fan, I'm perpetually nervous during the madness of March. After all, the tournament is a cruel mistress, and I've been burnt more than a few times. (I see you lurking there, VCU.) I closed by texting, "This year's a total crapshoot. I should just have Maya pick my bracket."
Maya would be my babbling, wild-haired 11-month-old daughter. She's watched a few KU games this year but doesn't exactly have a Ph.D. in bracketology. There are countless stories of office-pool winners who haven't watched a single game all year and make their picks at random, so I decided to put that theory to the test by pitting Maya against Jay Bilas, ESPN's most respected and cerebral college basketball analyst.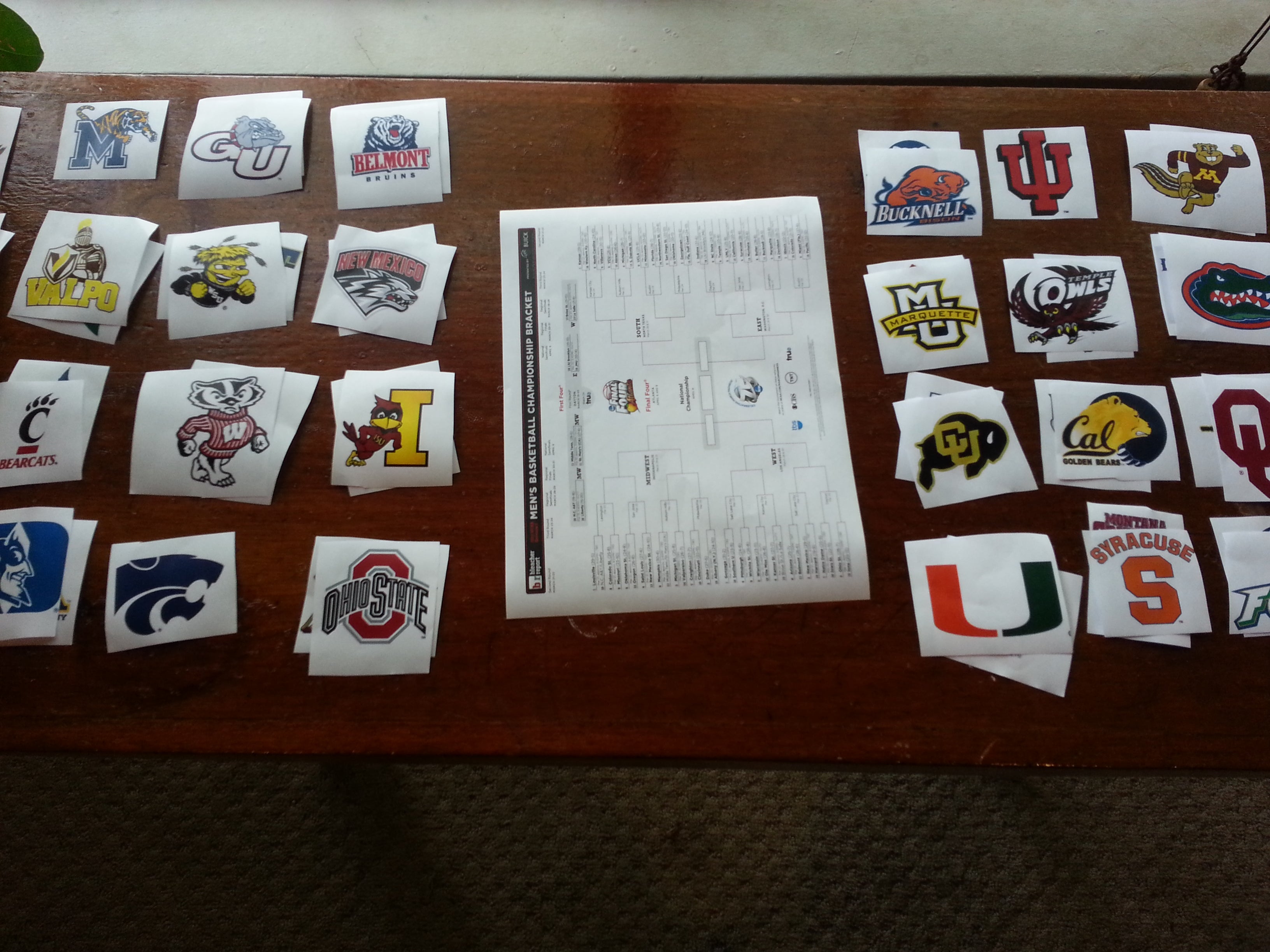 I began by printing and cutting out the logos of all 68 tournament teams; well, almost all. I still choose to ignore the so-called play-in games and anyone playing those teams in the round of 64 got a free pass. The methodology was simple: Put two logos side by side and whichever she grabbed first was the winner. After completely losing interest halfway through the second round, Maya grabbed a turkey baster to thwack her picks with. As bedtime neared I was practically chasing her around the living room with slips of paper, searching for the slightest sign that she preferred one team over the other. In other words, this was very scientific.
I did my best not to influence Maya's choices but confess to letting out an involuntary "Noooooooo!" as she leaned toward a Western Kentucky upset of Kansas in the opening round. Perhaps traumatized, she quickly reversed course and eventually picked the Jayhawks to advance all the way to the title game. Teams represented by adorable animals (Minnesota Golden Gophers, Wisconsin Badgers) tended to go beyond their seed level, and Maya made her daddy proud by picking Mizzou to lose in the first round. Kansas is joined in the Final 4 by three 5-seeds, Oklahoma State, Wisconsin, and UNLV, with the Cowboys taking down the Jayhawks in the final. It should also be noted that Maya took a massive poo while contemplating the Gonzaga-Southern winner, so expect that game to be a real stinker.
We'll track Maya vs. Jay Bilas (Final 4: Louisville, Ohio State, Indiana, VCU) throughout the tournament and keep you posted with the results. Let the madness begin!
Photos via Thomas Fawcett