A heavily-pregnant teen and her boyfriend have been brutally murdered after meeting up with a stranger they met on Craigslist for a sexual encounter.
Discovering one another through the Sex Personals section of the online bulletin board, Brooke Slocum, 18, had arranged to meet 31-year-old Brady Oestrike for sex whilst her boyfriend Charles Oppenneer, 25, was present. It was arranged that Oestrike would subsequently pay Slocum.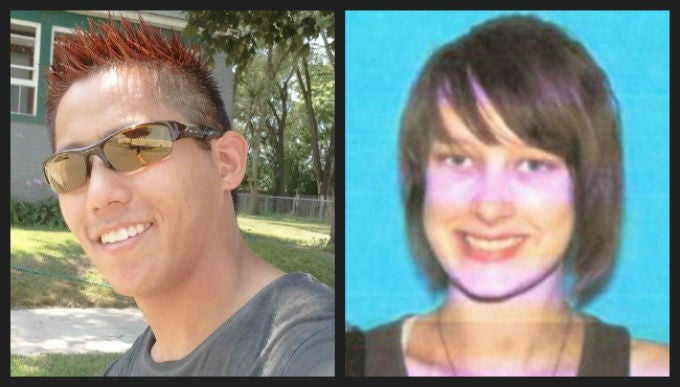 Oppenneer, left, and Slocum, right. Photo via Jezebel.
Instead, Wyoming police say that the teenager—eight months pregnant—was held captive for five days at Oestrike's home in Wyoming, and was found strangled in the boot of his car. Oestrike apparently fled the scene in his vehicle with her body after the police obtained a warrant to search his home, and after crashing his vehicle in the subsequent car chase, killed himself before he could be taken into custody. Slocum's unborn child did not survive.
Meanwhile, Oppenneer's body was found decapitated—though his head is still yet to be found.
Investigators have found weapons and restraints in Oestrike's home, though a friend has defended them, saying the Oestrike—the chief suspect in the case—simply had a keen interest in the middle ages. "The truth is that's what the medieval times were all about, so I can see how people would jump to that conclusion if they're not well-versed in history."
However, Wyoming Police Chief James Carmondy described it as a "hellish environment."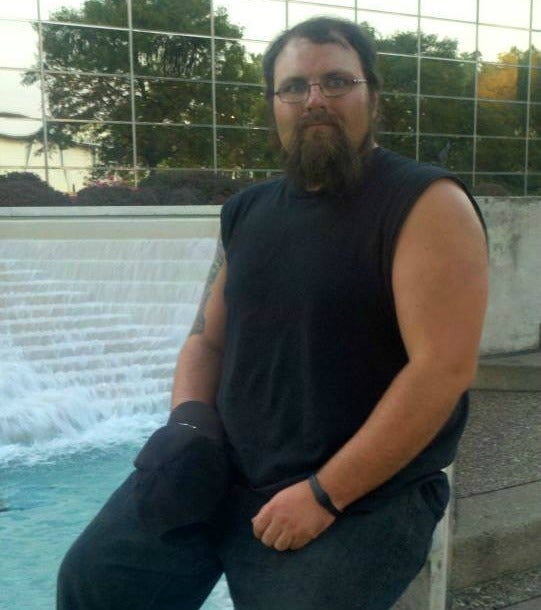 An undated photo of Oestrike. Photo via Wood TV
Slocum's father Greg Slocum has spoken about the case, saying that his daughter simply "wanted love." He described Oppenneer as "manipulative," encouraging the sexual encounters in order to "make money." 
Greg Slocum had found letters Brooke had written to her unborn child explaining her decision to have sex for money, Wood TV reports: "She would put herself through hell just to make sure her family didn't get divorced."
The father recounted to 24 Hour News 8 the moment his "heart fell into [his] stomach" when they passed the scene of the crash were Brooke Slocum's body was found. "To see my baby laying in that road, covered in a yellow tarp pulled out of that man's trunk, is the most horrifying experience any parent can ever imagine."
The Slocum family are appealing for donations to help with funeral costs, which may be made to Independent Bank branches "under the name of Brooke and Audi Slocum." Any excess funds will go towards educational programs for pregnant women.
The police have yet to identify a motive in the case, and are urging the public to be cautious when meeting people from the Internet. "We want to tell people to be extremely careful to who they speak to on these Internet sites," Wyoming Police Chief James Carmody warned.
 "Anybody can be anybody behind a computer screen."
H/T Metro | Photo by Nina Matthews/Flickr (CC By 2.0)