According to his Christian Mingle dating profile, Sean Banks goes to church every week. He likes rock 'n' roll, Thai food, and action movies. He usually arrives early. He has a master's degree. He is also, if the accusations of the La Mesa police department are correct, a rapist.
Police arrested Banks on Feb. 11 after he allegedly raped a woman he met on Christian Mingle. Police worry that the woman may not have been his only victim. They say Banks posted under the pseudonym "Rarity" on Christian Mingle, but used at least three other online identities:  "Rylan," "Rylan Butterwood," and "Rylan Harbough."
Christian Mingle, cooperating with police, has removed Banks's profile. The site, which is owned by online dating conglomerate Spark Networks, warns users in all caps at the bottom of every page:
SPARK NETWORKS USA, LLC DOES NOT CONDUCT BACKGROUND CHECKS ON THE MEMBERS OR SUBSCRIBERS OF THIS WEBSITE. 
Here's a screengrab of Banks's profile, taken from Google cache: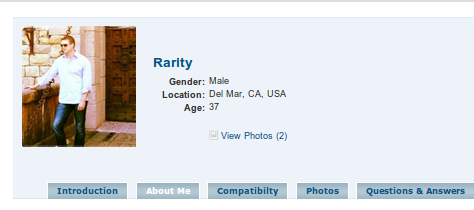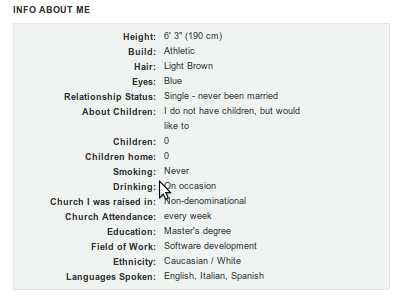 Banks was booked on two counts of rape and one count of bulgrary. He pleaded not guilty and was released after posting $500,000 bail.
Image via La Mesa Police