Model Chrissy Teigen food-blogs her way around the world. She's hosting an upcoming reality show. She can get naked on Instagram and not get banned. But if you're not envious of her perfect life yet, just keep reading.
On Thursday, Teigen topped all of that when she and beau John Legend took a trip to the set of one of her favorite shows, The Office.
Luckily for those of us not fortunate enough to see Dunder Mifflin in person, Teigen Instagrammed her day on the set.
Here's what it looks like to pull into the building where much of the show is shot.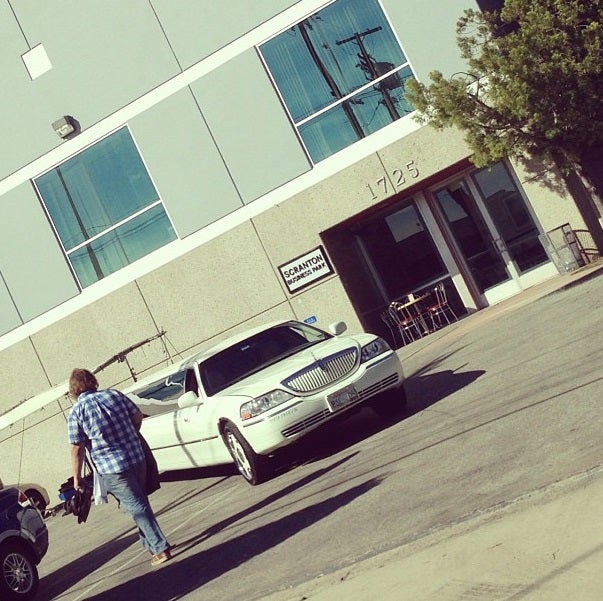 Tears of joy at the desk of Dunder Mifflin sad sack Toby. Her caption: "I am dying."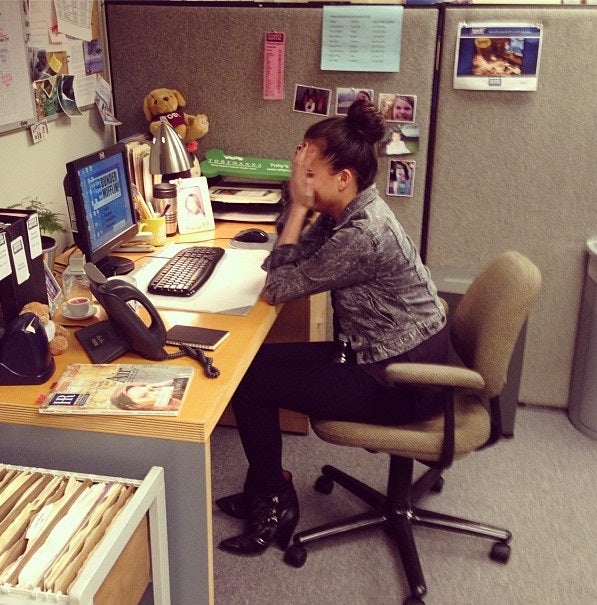 Getting cozy with Legend in a supply closet—also known as the office of former intern/employee/office douche Ryan.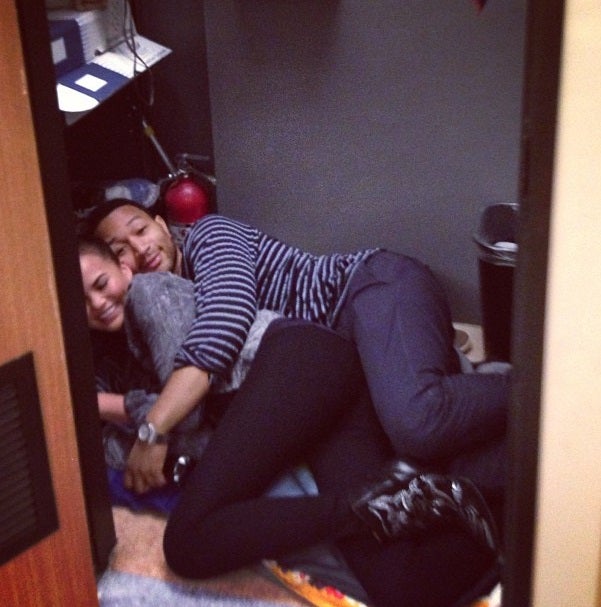 Posing for the camera much like the characters do.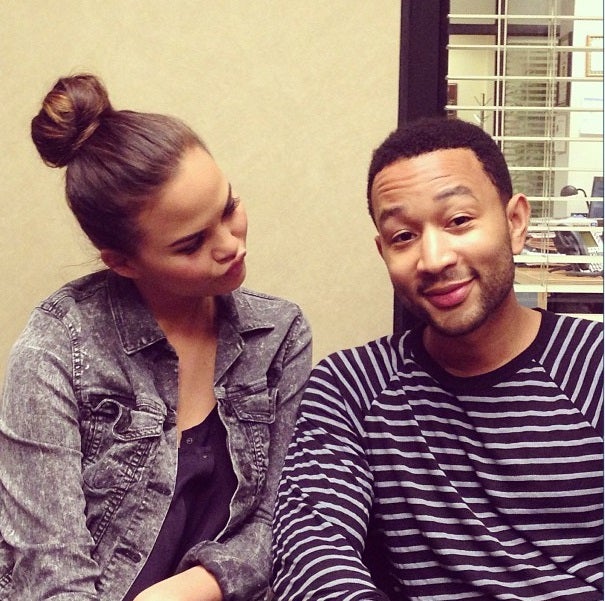 Hanging out with series stars Ed Helms and Rainn Wilson. And Teigen's mom.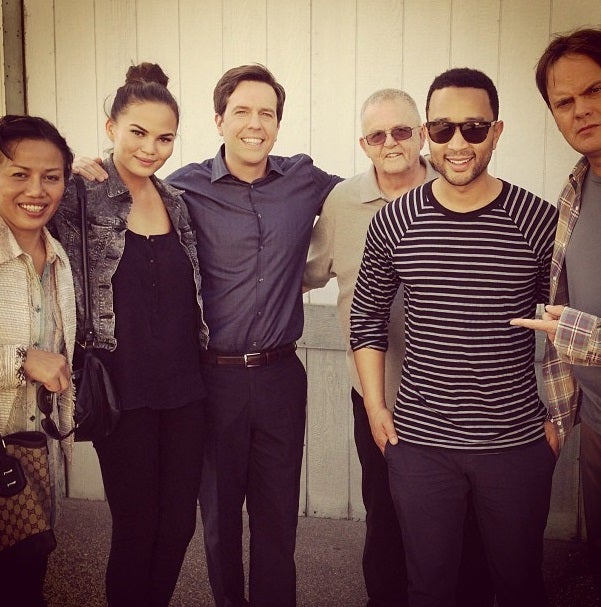 We wonder if she happened to run into Michael Scott while she was there. Even if not, she still had a better Thursday than you.
Photos by chrissy_teigen/Instagram