The U.K. Intellectual Property Office commissioned a three-month study of copyright infringement online.
The findings offer detailed demographic data about the type of Internet users who download illegal content. For instance, men are more likely than women to violate copyright laws online, particularly those between the ages of 16 and 34. And according to the study, many of these Internet users said they would cease downloading illegal media if they better understood what content was against the law to access.
The comprehensive 36-page study is well worth the read. But in the mean time, here's a breakdown of some of the "key findings" discovered by the authors, charted using Google Docs.   
1) Music and television were by far the most frequently consumed content.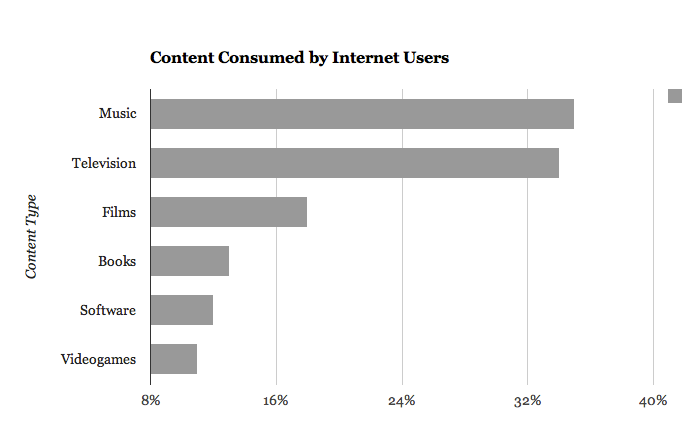 2) Music is the most frequently infringed-upon copyrighted material by U.K. Internet users.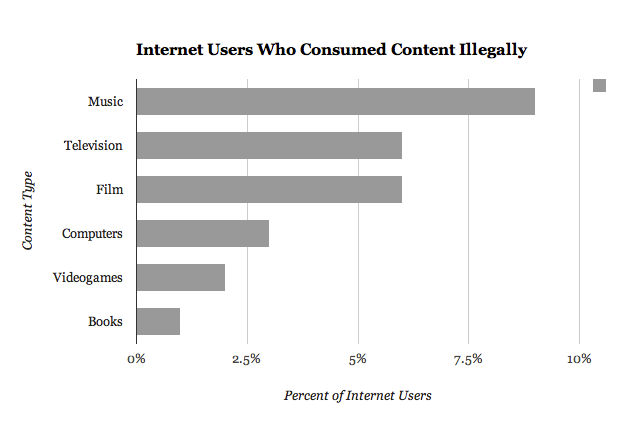 3) Almost half of U.K. Internet users don't pay for any content online.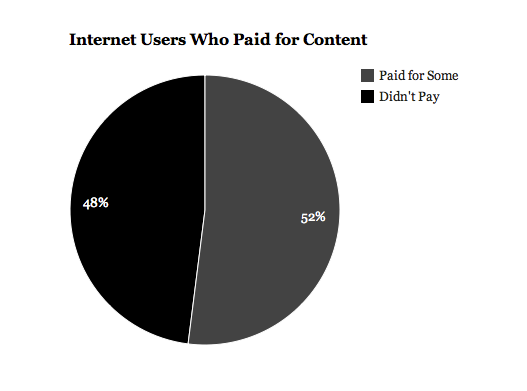 4) More than 80 percent of U.K. Internet users do not download illegal content.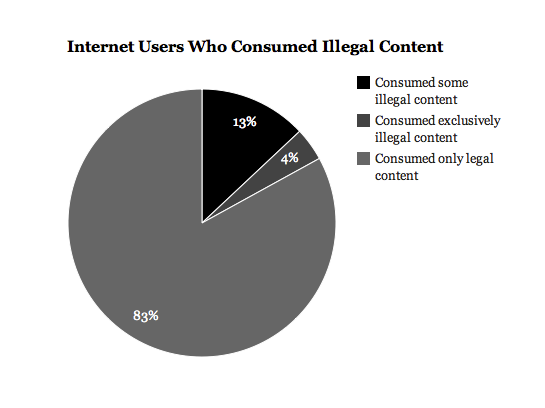 5) In a three-month period in the U.K., almost 200 million songs are illegally accessed on the Internet.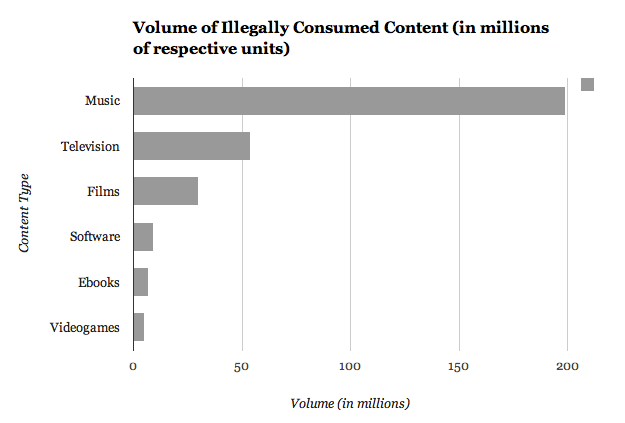 6) The most common justification for downloading illegal content is that it is free. However, speed and convenience also played a major role in attracting Internet users to illegal sites.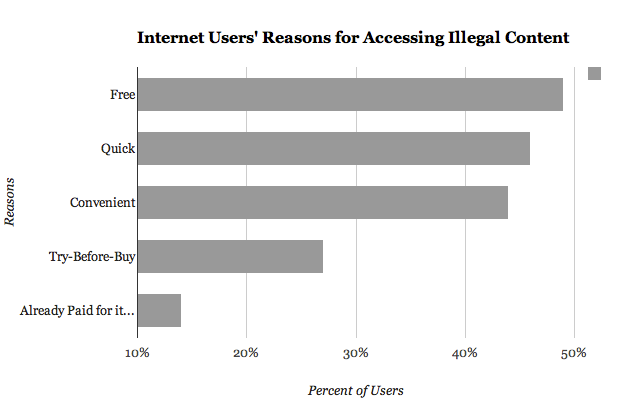 Photo by Steve Snodgrass/Flickr