Charlie Shrem, one of the most prominent entrepreneurs in the world of Bitcoin, was indicted on Monday by a federal jury on charges of laundering money to the Deep Web black market Silk Road after his January arrest.
Shrem is accused of conspiring to sell over $1 million in bitcoins to Silk Road users, an illegal sale because it would be used for drug trafficking, according to prosecutors. He also faces charges for failing to file suspicious activity reports with federal banking authorities.
Shrem, the former vice chair of the Bitcoin Foundation and the former CEO of BitInstant, is out on $1 million bail for the federal felony. As terms doled out during his January bail hearing, in which the judge called the defendant a flight risk, Shrem has to meet a long list of conditions upon release.
After Shrem recently posted to the popular BitcoinTalk forum that he had just bought a WWII Eickhorn Solingen Nazi dagger for about $400 in bitcoins, quiet speculation broke out around the Internet about whether or not he was breaking his bail conditions in a boldly public way.
Shrem did not break the conditions, which include bans on travel and drugs, but say nothing about weapons. He bought the knife on Sunday and was indicted on Monday, after which selling him the weapon would have been illegal.
It turns out he bought that Nazi dagger just in the nick of time. As long as he's not waltzing around New York City with the long Third Reich knife, Shrem is free to admire it at home.
Update: Shrem tells the Daily Dot that, in the end, he did not buy the dagger. After commenting on BitTalk that he had "just bought" the knife, he later said on the forum that "the shipping was too expensive from Sweden," so he decided to back out of the purchase.
Here is the actual knife Shrem purchased, via BitcoinTalk: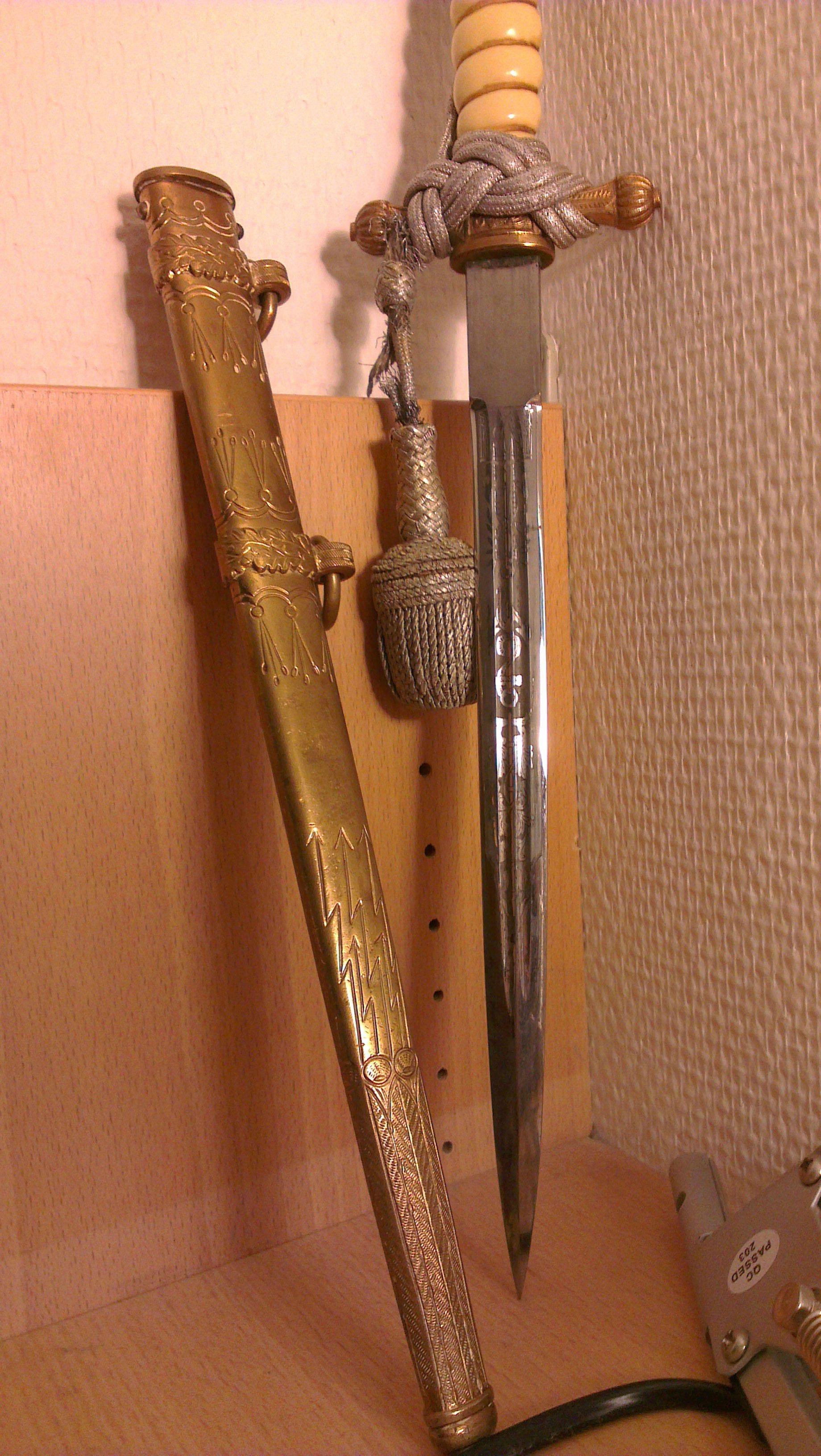 H/T downandout | Lead photo via Photo: Charlie Shrem/Wikipedia (CC SA 3.0)