Cardi B and Megan Thee Stallion's highly-anticipated video for "WAP" debuted Friday, and there's already outrage directed at one of its special guests, Kylie Jenner.
The video has more than 9 million views since its midnight debut, and the collaboration finds Cardi B and Megan Thee Stallion walking around an explicitly decorated mansion filled with tigers and snakes. Singers Rosalía and Normani and rappers Rubi Rose, Sukihana, and Mulatto are also featured, but many media reports centered on Jenner's appearance, instead of its two stars. And a lot of people called it out.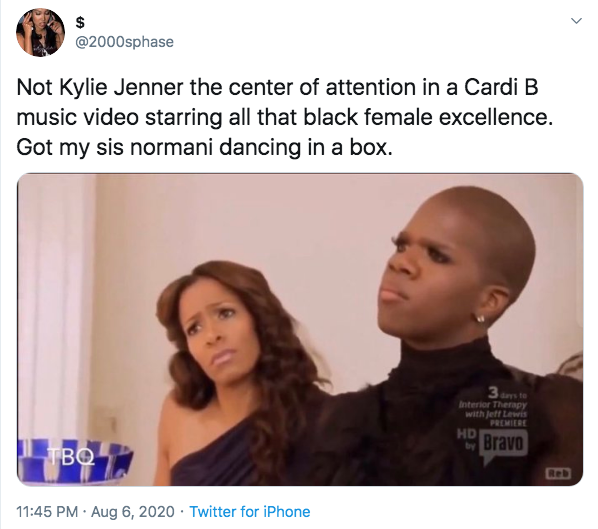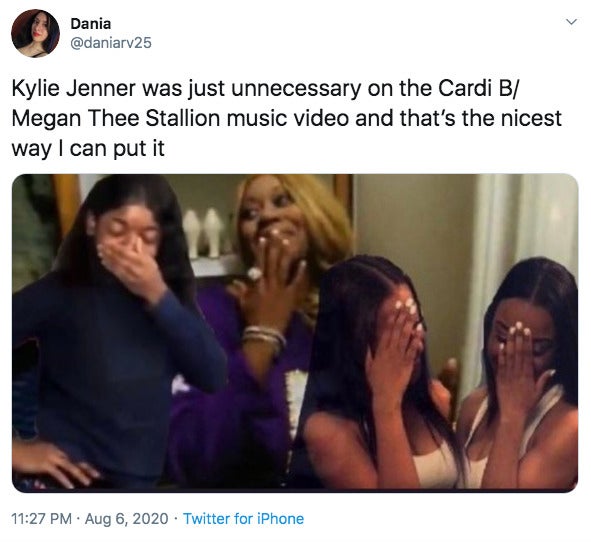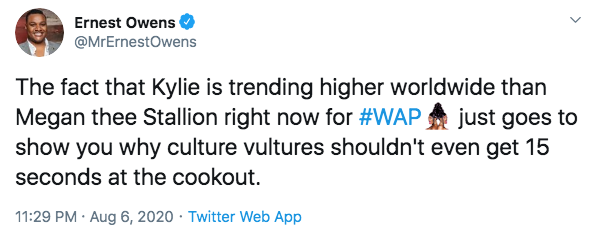 People felt so strongly a Change.org petition to remove Jenner from "WAP" started circulating. However, user _TheLoveBelow_ did the work and edited her out. Of course, others pointed out that Cardi knew Jenner's appearance would make people talk—and click.
The video also drew the typical scolding critiques from Republicans. James P. Bradley, a candidate for California's 33rd Congressional District, claimed he heard the song "accidentally," the ultimate tell-on-yourself line. He was promptly piled on.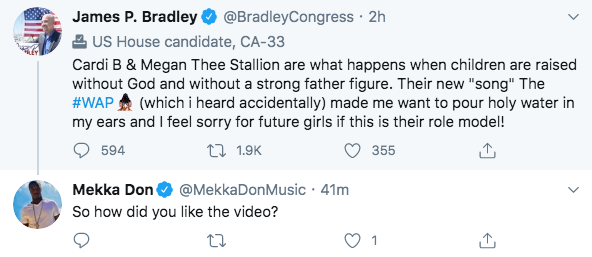 As always, Bossip's headline sums it up best.