Just as we finally laid the "Yanny" verses "Laurel" debate to bed, another auditory puzzle has cropped up, and this one has a bit of a twist.
Listen to the clip below. Do you hear "Brainstorm" or "Green Needle"? Instead of hearing one or the other consistently, most people can hear either depending on which word they expect or think about.
Think the Laurel or Yanny thing is weird?

You can hear the words 'Brainstorm' or 'Green Needle' based on which word you think about. Try it.pic.twitter.com/7TrS9XNhNR

— George Aylett (@GeorgeAylett) May 17, 2018
If you have trouble flipping from one to the other, try mouthing the one you want to hear.
Obviously, it weirded people right the hell out.
https://twitter.com/LeeroyJenkins54/status/997200243505684480
The matrix is glitching hard.

— Starlnat (@starling_nathan) May 17, 2018
what is happening why are there so many government run tests happening right now pic.twitter.com/mGdhjuuxO9

— shukhi (@bisc00t) May 17, 2018
It's odd enough that some people thought it was a fake, and that the audio was actually changing somehow (it's not).
This seems to be alternating 'green needle' and 'brainstorm.' I suspect trickery.

— simon maginn (@simonmaginn) May 17, 2018
And just like the "Yanny" versus "Laurel" debate, experts are being called in to let us know what the heck is actually happening.
Valerie Hazan, a professor of speech sciences at University College London, told The Telegraph that the low quality of the sound allows you to interpret it in multiple ways.
"Basically, you are priming your brain to expect acoustic patterns that match expected patterns for a particular word," she said. "When faced with an acoustic signal which is somewhat ambiguous because it is low-quality or noisy, your brain attempts a 'best fit' between what is heard and the expected word."
Of course, there's another mystery left to be solved. What exactly is that thing and why would it be saying "Brainstorm" or "Green Needle"?
Fans of the cartoon Ben 10 might recognize the device as the "Omnitrix," a watch-like device that allows the wearer to transform into various aliens and fight bad guys. This particular version of the Omnitrix is actually from the 2008 reboot of the show called Ben 10: Alien Force.
On the show, one of the aliens Ben can transform into is named, you guessed it, "Brainstorm." (Although "Green Needle" would actually be a pretty cool alien name too).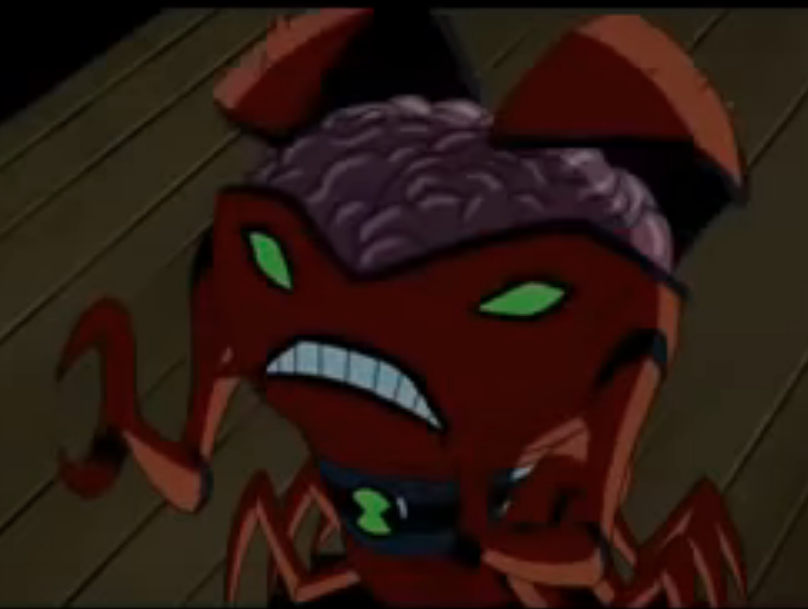 The audio clip actually comes from a video of a toy review posted by YouTuber DosmRider, and for the record, he feels like Brainstorm was an underused character.
He was also pretty surprised by the sudden popularity of the clip.
Thank to everyone that pointed out to me that my Ultimate Omnitrix video was used for that Brainstorm or Green Needle video. pic.twitter.com/gFKJ4MlZZT

— DosmRider (@CaptainDosm) May 17, 2018
"I was pretty surprised given that I usually don't see any toy reviews or anything like that getting this kind of attention," he told the Press Association. "(It) just seems hilariously random to me."