What happened during the Thursday night Watertown, Mass., firefight between the Tsarnaev brothers and local authorities? A new blog post by local resident Andrew Kitzenberg sheds light into the events that transpired.
Kitzenberg became a firsthand witness of the gunfight between the two suspected bombers of the Boston Marathon and police. Kitzenberg was working on his computer when he "heard multiple 'pops' coming from outside." 
After that, he ran to the third floor of his home and started to document with his iPhone 5 what he saw.
His first picture highlights the Tsarnaev siblings shooting their weapons at Watertown police at around 1AM Friday morning.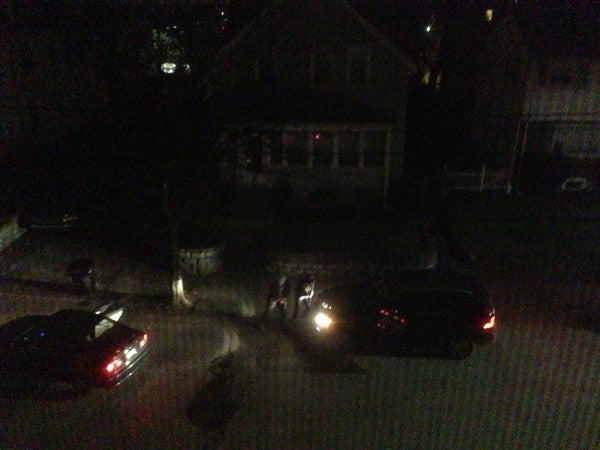 Kitzenberg also captured police firing back at the fugitives from his vantage point. According to his blog, police "vehicles were about 75-80 yards from the shooters."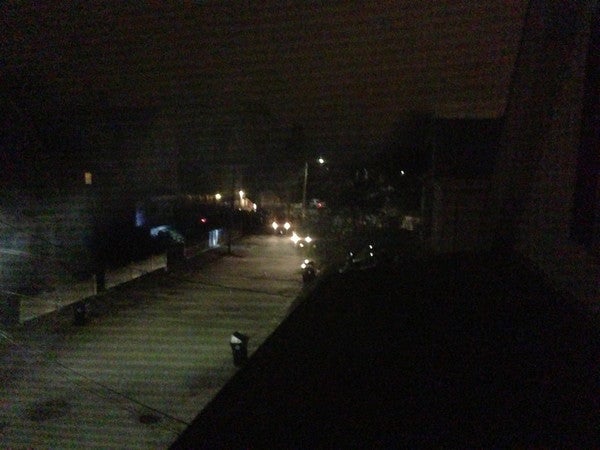 One of the blogger's photographs also highlights a pressure cooker bomb—likely the same type of device detonated at the end of the Boston Marathon finish line—the suspects used during the encounter.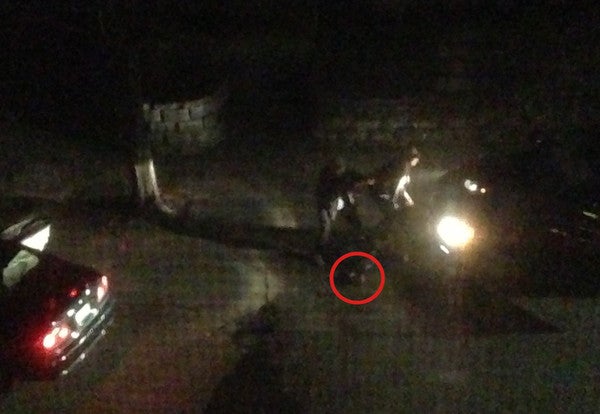 "The use of this explosive created an enormous cloud of smoke that covered the entire street," Kitzenberg writes. "While the street was still cloudy with smoke one of the brothers started running down the street towards the officers, while still engaging them in gunshots."
The blogger recounts how the elder Tsarnaev sibling—Tamerlan—was taken down by the authorities. From his point of of view, Kitzenberg could "not see whether he was tackled to the ground or brought down by gunshots." He did, however, witness Dzhokhar, the 19-year-old known as Suspect #2, drive off in a stolen black Mercedes SUV. Though none of the images show it, this is where we believe he drove over and killed his older sibling.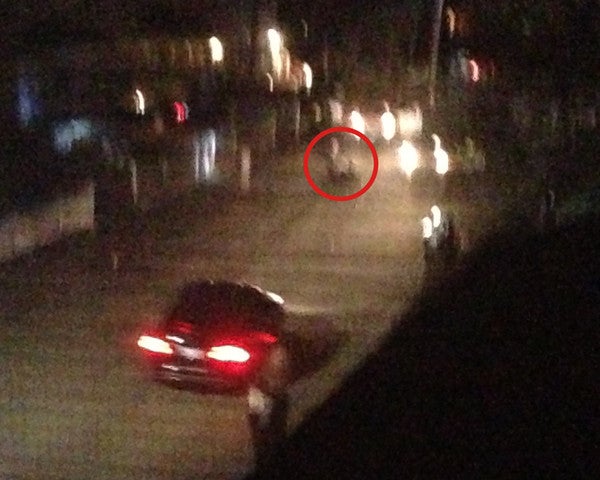 After Dzhokhar drove away, police at the scene rushed towards the second vehicle stolen by the siblings, a green sedan, and began their inspection. The first wave of cops reported possible improvised explosive devices and called in the bomb squad.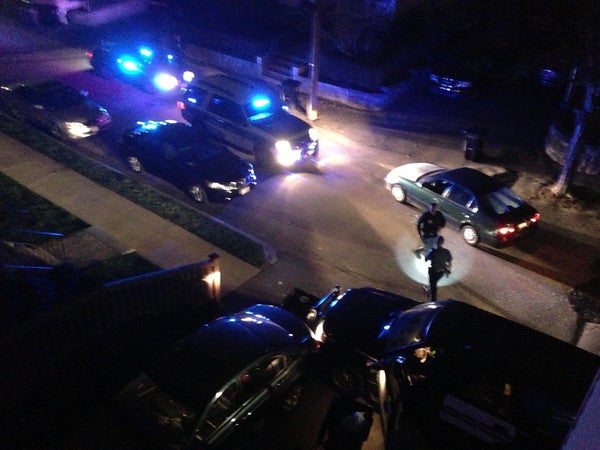 Two hours after the firefight, and in the wake of the reported IEDs, a bomb-detecting robot was brought to area of where the brothers were positioned.
Approximately five hours later, after police examined the remains of the sibling's supplies, the area was cleared.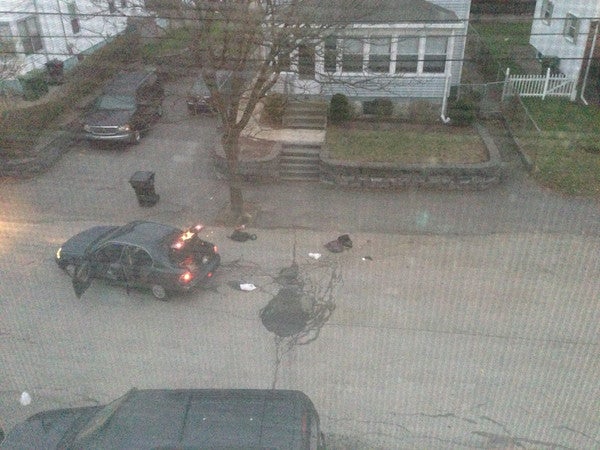 At the end of his blog post, Kitzenberg acknowledges feeling fortunate for escaping any harm:
"After being evacuated from home, we spent a long and emotionally straining day in our neighbor's house down the block. My roommates and I are all very grateful that we made it through such a terrifying event unharmed. These kind of horrifying events make you realize how precious life really is and the need to cherish every moment you have."
Photo via GetOnHand