The Bob and Sally meme, which is about being friends despite holding different political beliefs, is an old and frequently derided one. On Monday, one Twitter user decided to bring it back with such an astonishingly bad take that it actually went viral as people rushed to dunk on it.
Twitter user Diana S. Fleischman used the meme to open a Twitter thread, in which she shared her position on bipartisan friendship. Fleischman, an evolutionary psychologist, started her commentary with what seemed to be a reference to the much-mocked article encouraging Democrats to sleep with Republicans, saying, "And yes, sexual interest is very helpful when it comes to improving your tolerance of diverging views — it's one of the only motivations stronger than tribalism."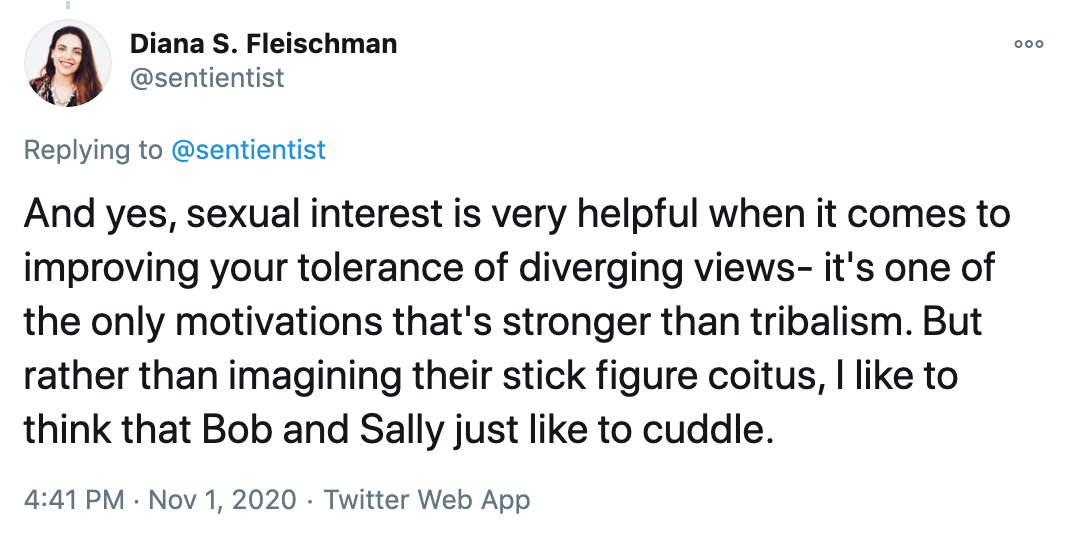 She followed it up by framing an unwillingness to be friends across the aisle as a matter intolerance, sarcastically saying, "Oh! You're tolerant of other viewpoints?! It must be because your viewpoints are THE WORST!"

She finished her thread by pointing out that Trump's daughter and grandchildren are Jewish, that some LGBT+ and Black voters support Trump, and that she herself had voted for Biden.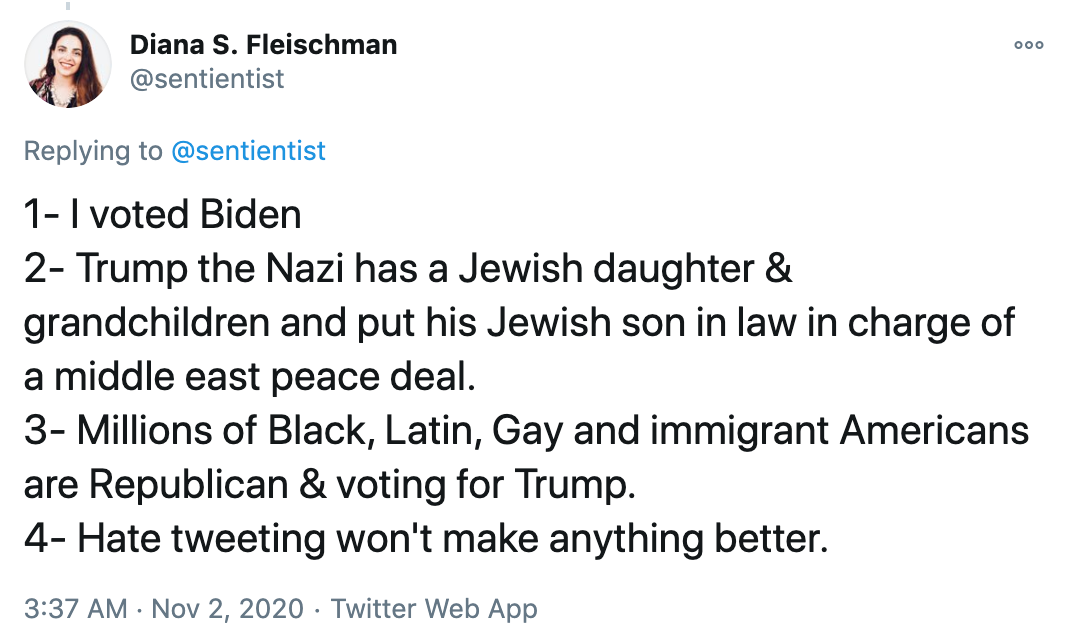 Naturally, Twitter had some quippy and angry responses to all of this.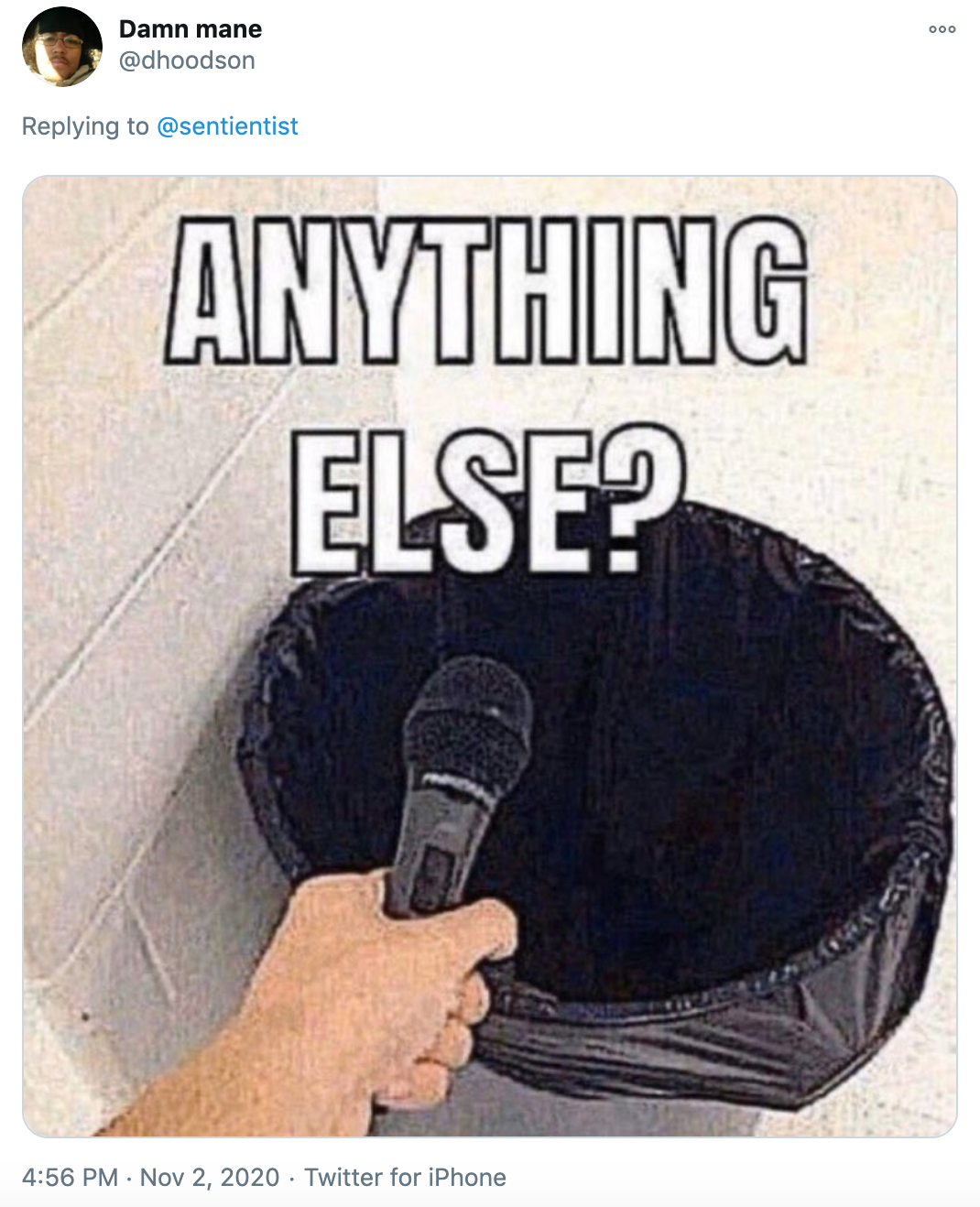 Some people pointed out that it's unreasonable to expect them to stay friends with people who think that they personally don't deserve rights because of some aspect of their identity.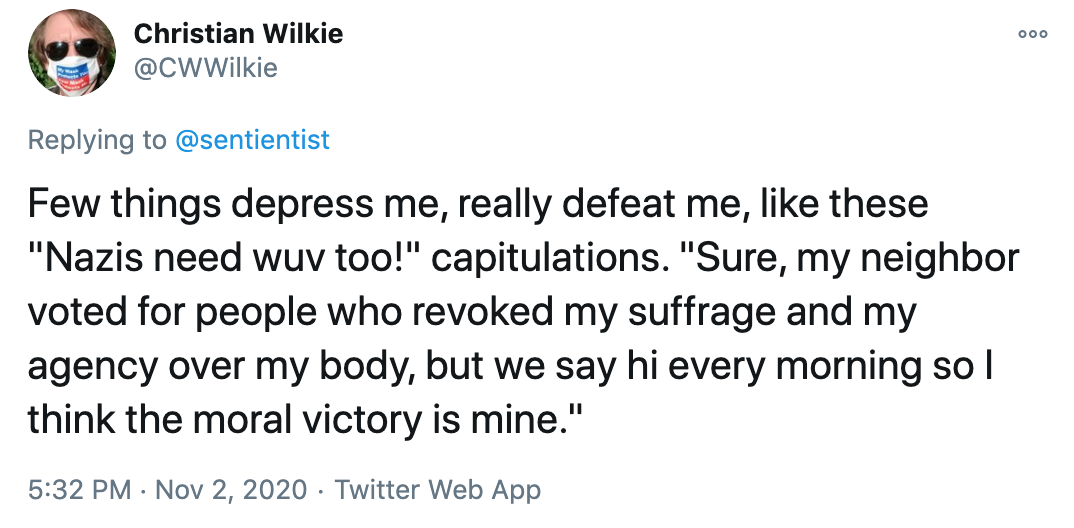 While others pointed out that having, and even loving, friends or family members from a minority groups doesn't preclude racism, homophobia, or anti-Semitism.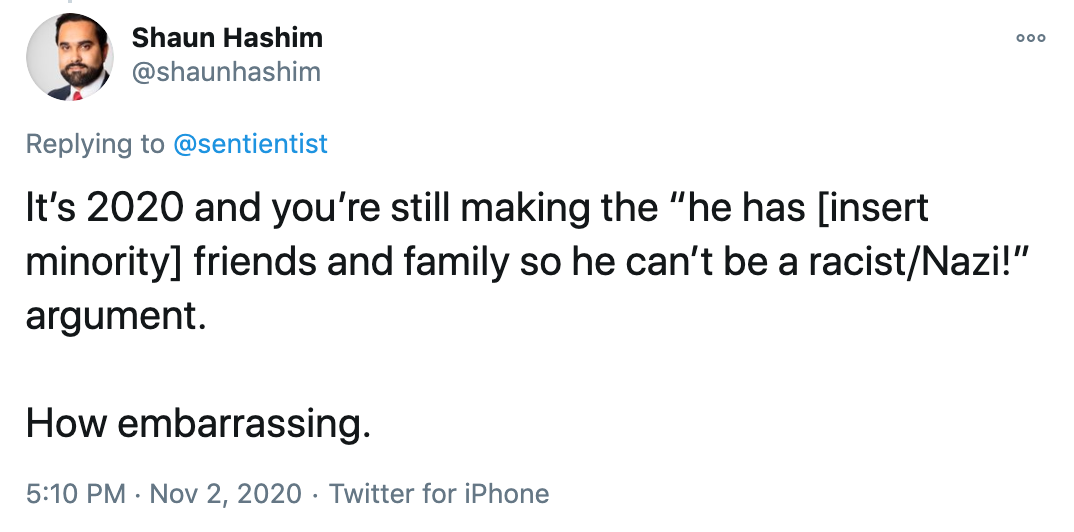 One Twitter user even shared the extreme example of members of his wife's family surviving the Holocaust because a high-ranking Nazi official was willing to make an exemption for his own pre-Nazi friends, while still participating wholeheartedly in the mass murder of their people.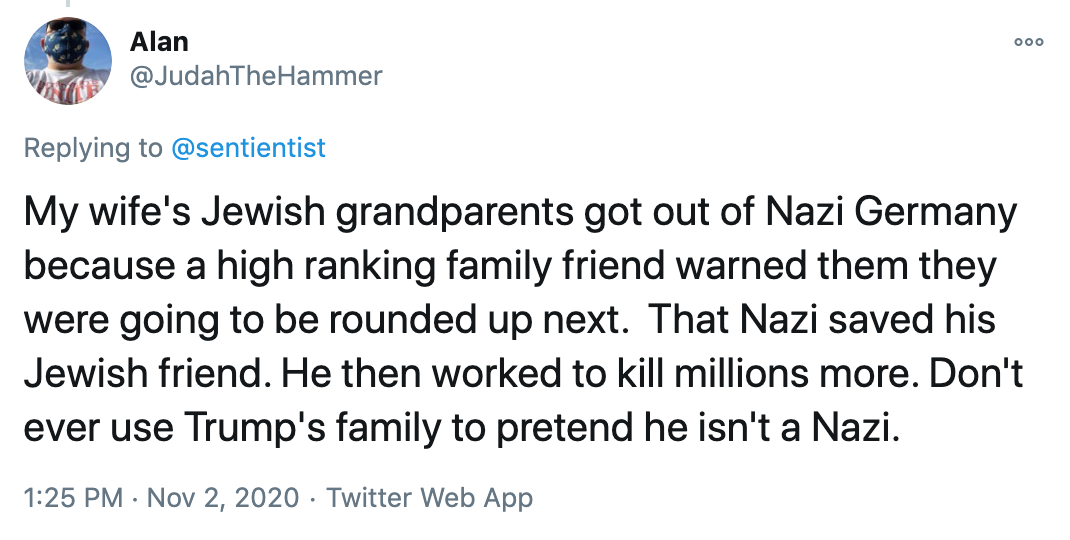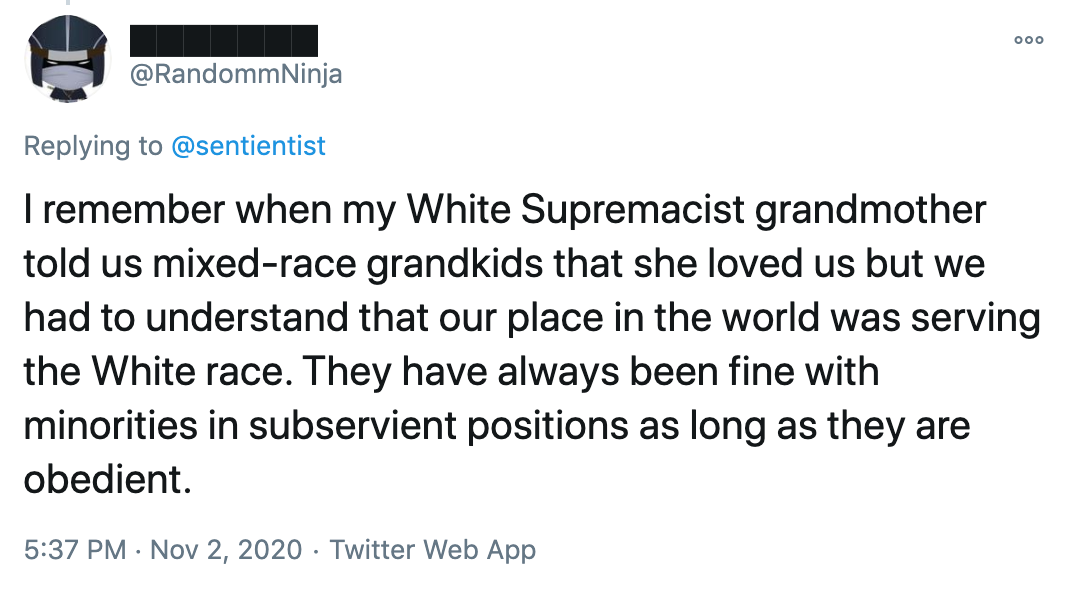 There was a lot of commentary on the fact that politics isn't a matter of abstract philosophy but something with serious real-world consequences for marginalized people.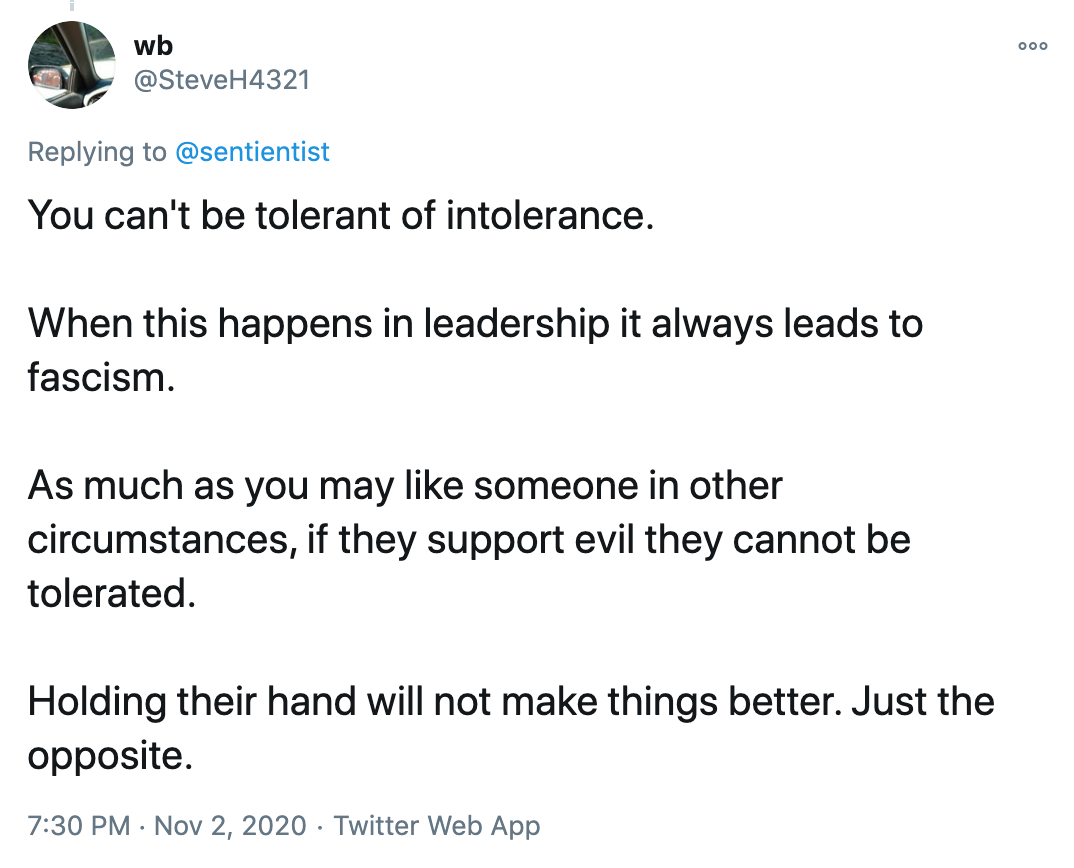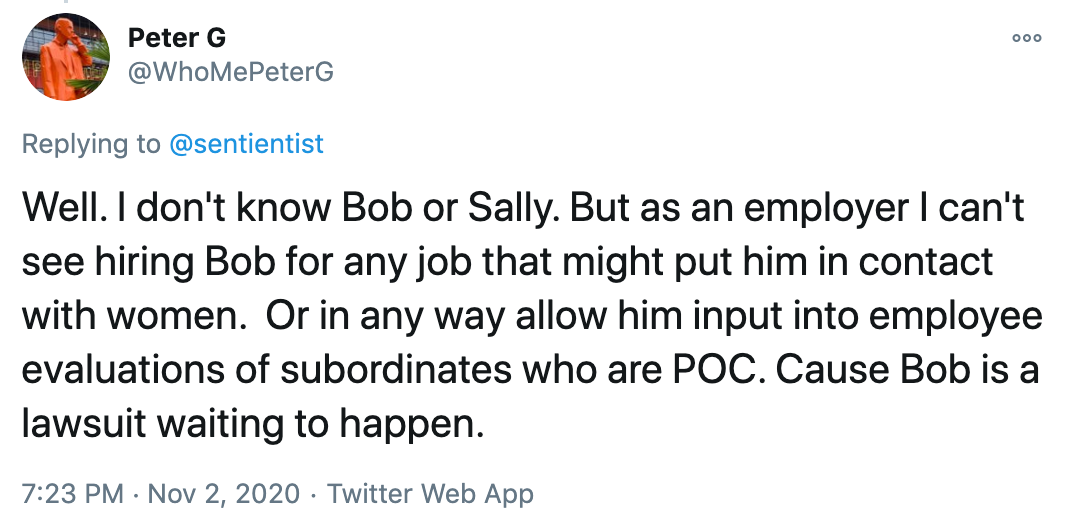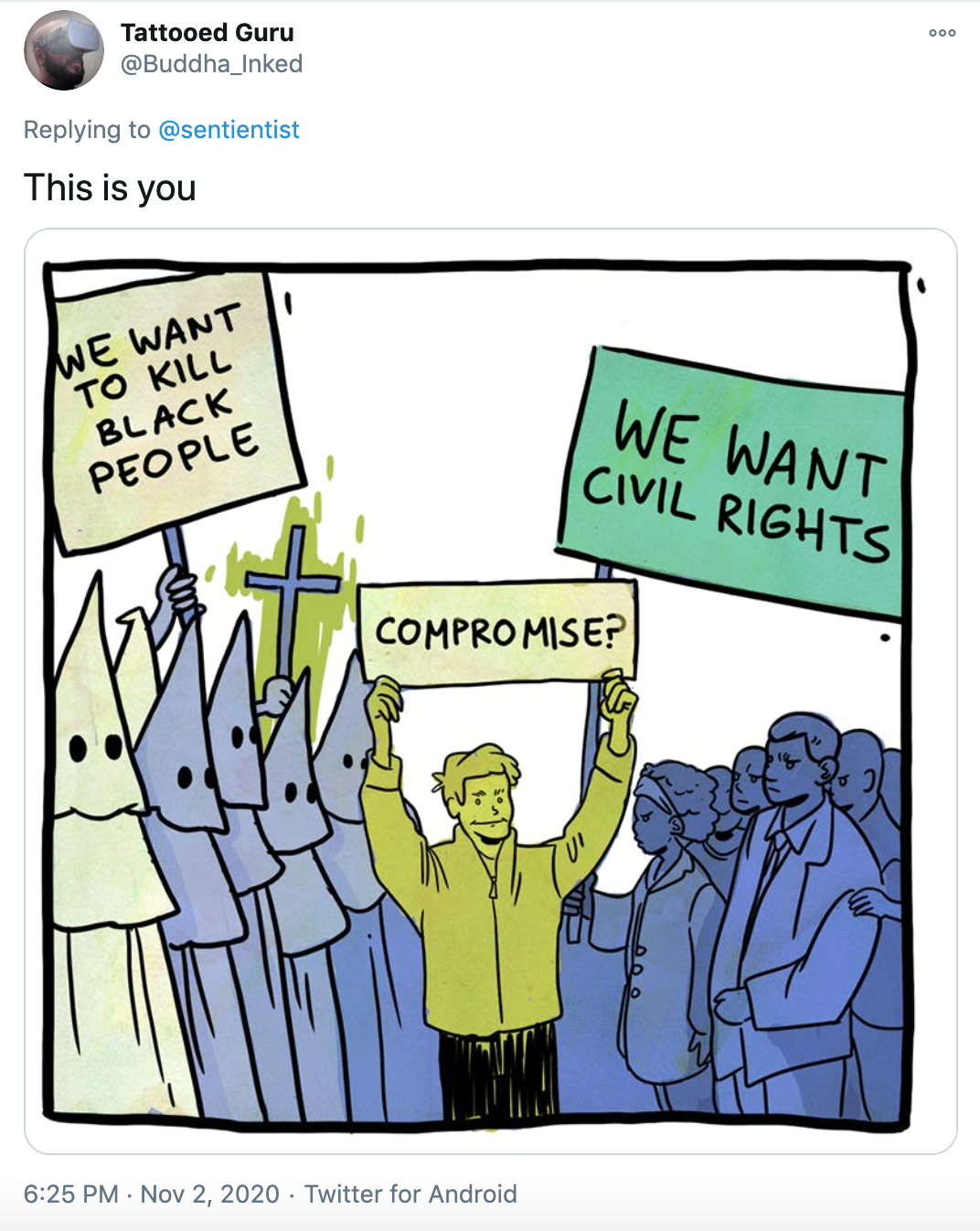 It's easy to be friends with someone whose beliefs are different from yours if those beliefs don't impact you personally; it becomes an abstract topic for debate that you can ignore when it's convenient.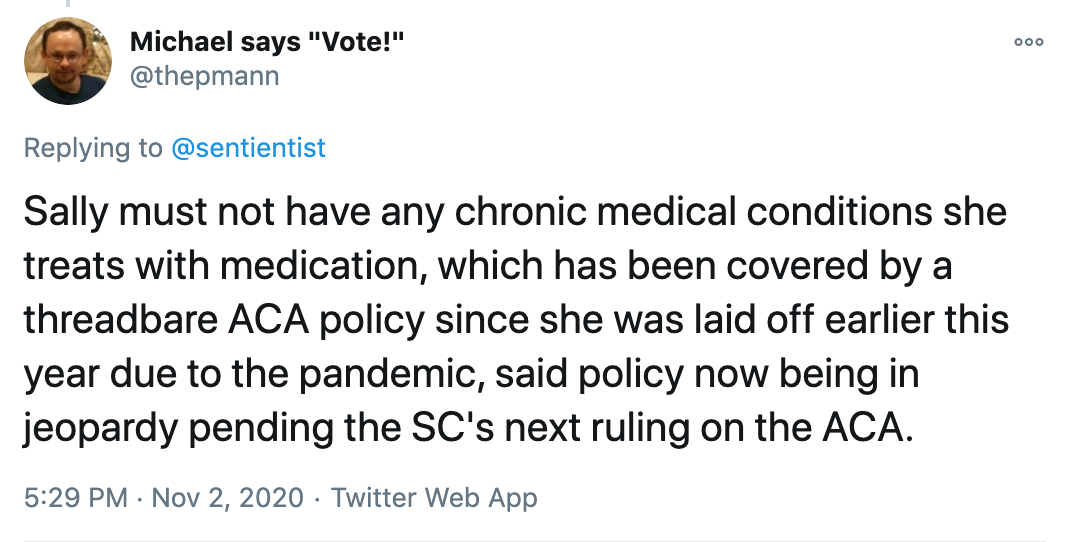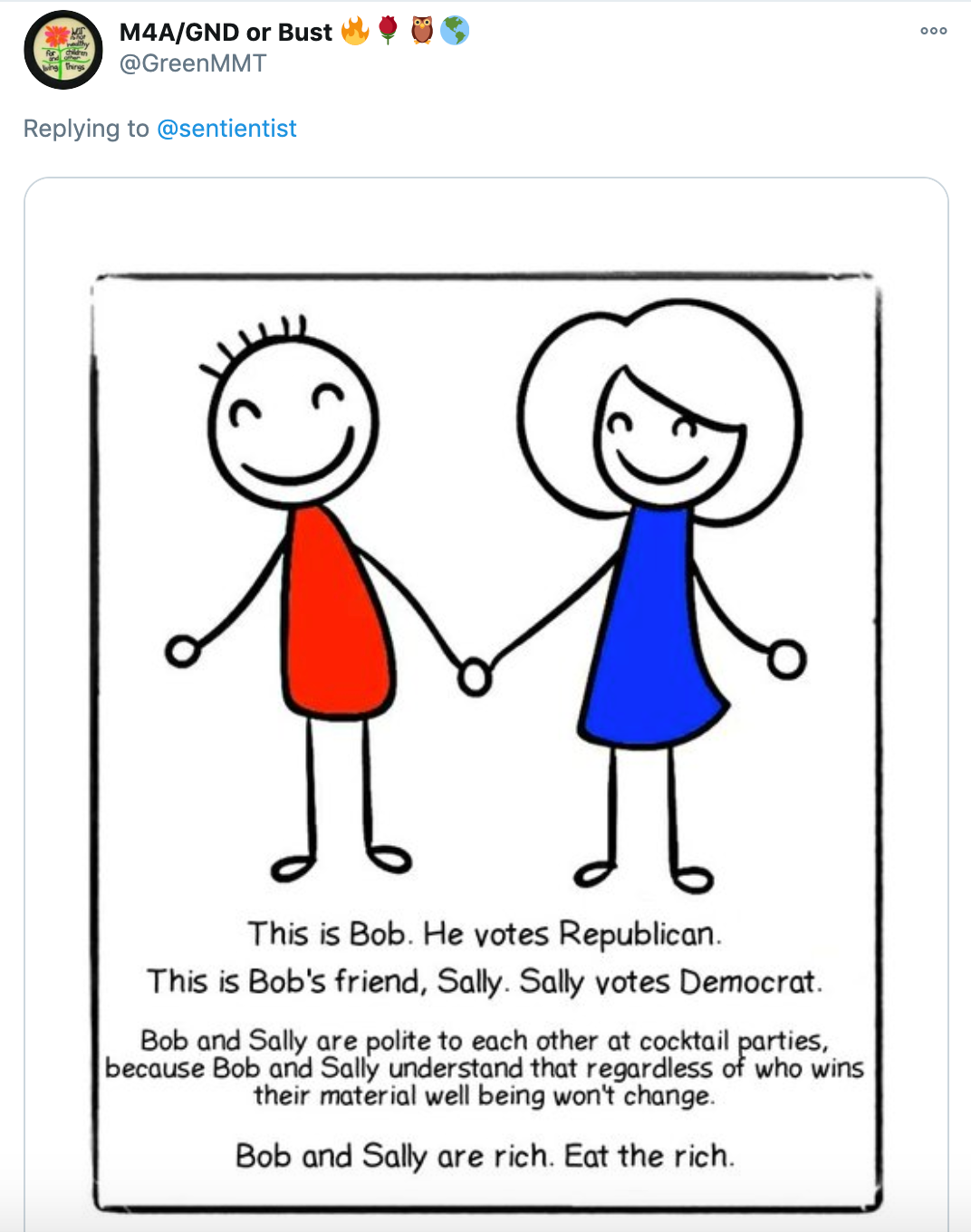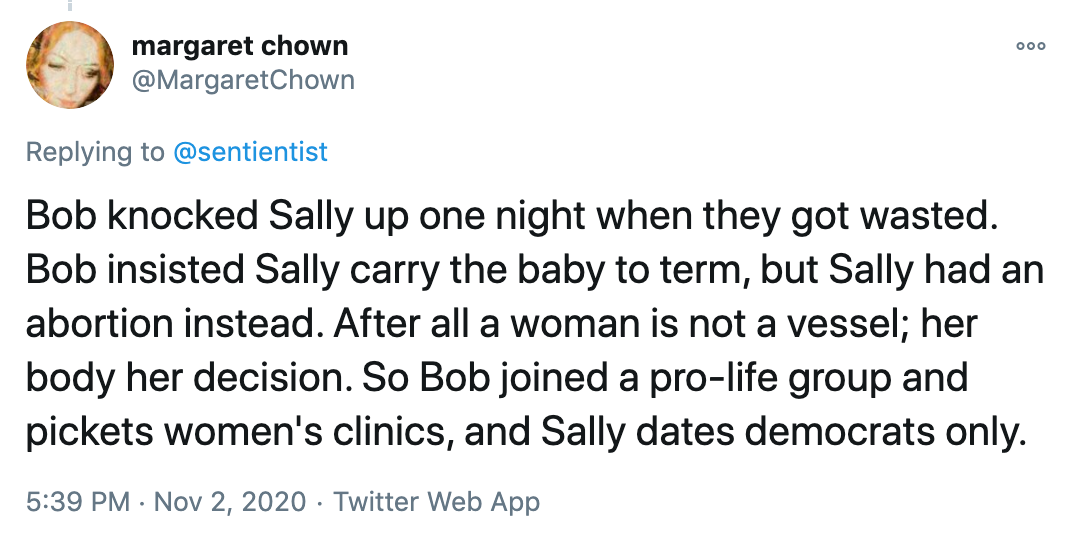 But as many were keen to point out, remaining friends with people who actively support policies that harm other people is a tacit endorsement of those policies—or at least the validity of them as alternative political positions within society.