These days, many smartphone users can't wait to ditch their BlackBerry in favor of an iPhone or Android. But not 16-year-old Ella Birchenough from Kent, England. When Birchenough's BlackBerry slipped out of her hands and down a storm drain, she did not let it go gently into that good sewer. Instead, she yanked the cover off and jumped down after it as her friends looked on.
And then she got stuck in the drain.
DOVER update: This is the teenage girl, who somehow became stuck in a storm drain in Eaves Road this evening. pic.twitter.com/EVsx1wPksA

— Kent 999s (@Kent_999s) April 2, 2014
After realizing she couldn't get out of the storm drain, the high school student flagged down a passerby, who called her mother, Joanne. Joanne dialed up rescue workers, who removed the teenager without injuries.
"I wasn't really even stuck, I just need somebody to help lift me out but my mum got all panicky," Birchenough told Kent Online.
Alas, Birchenough's travails were for naught, as her BlackBerry did not survive its trip into the storm drain.
Clearly she never saw the terrifying 1990 film It featuring Pennywise, the nightmare-inducing killer clown, who lived in a storm drain.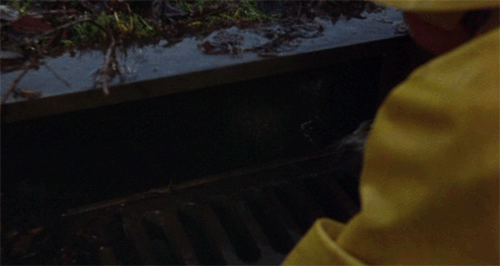 H/T Kent Online | Photo via Flickr/ThirteenofClubs (CC BY-SA 2.0)