While many Bitcoin users prefer to shroud themselves in anonymity, there's a new option for fans of the cryptocurrency who want to put themselves out there—like, all the way out there.
A nudist resort in Canada has begun accepting Bitcoin payments. Interested parties can now use Bitcoin to book rest and relaxation time at the Bare Oaks Family Naturist Park or pay for items at its Bare Boutique gift shop, the resort announced in a NSFW blog post on Wednesday.
"A virtual currency is perfect for people without pockets!" the post reads.
Presumably, people will still need to carry their smartphones to make Bitcoin payments, but let's not read into that statement too much.
Bare Oaks may be the most recent, and perhaps most unique, example of a business getting some skin in the Bitcoin game, but merchants from across the spectrum have flocked to the cryptocurrency of late, in attempt to capitalize on its explosion in popularity.
Bitcoin plunged into the mainstream late last year, when its value skyrocketed from less than $200 to well over $1,000. Even though the value has fallen sharply since then, a steady stream of businesses, from online retailers like Overstock.com to local brick-and-mortar merchants, have began accepting Bitcoin as payment.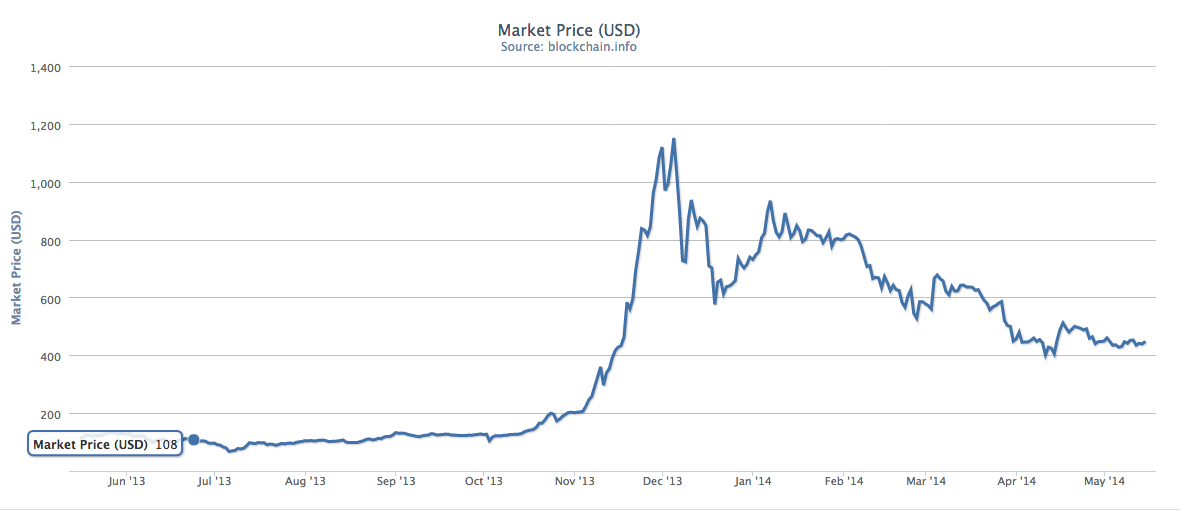 In addition to ease of use and low transaction costs, Bare Oaks cites Bitcoin's somewhat anonymous nature as reasons why it decided to adopt the cryptocurrency.
"Privacy is a concern for some of our members and visitors. They fear being judged because of their beliefs," the Bare Oaks blog post reads. "The anonymity of bitcoin can provide some reassurance."
The naked truth is that it's too early to tell how Bitcoin's surge in popularity among vendors will affect its long-term viability. But whether you're getting naked to earn Bitcoin or getting naked to spend it, do us all a favor and put on some Bitcoin cologne.

Photo by BTC Trinkets .com/Flickr (CC BY 2.0)