F. Scott Fitzgerald famously wrote that there are no second acts in American lives. Memes are apparently a different story, though. TV outdoorsman Bear Grylls became one of the earliest examples of a big internet meme in 2010, when jokesters stuck him with the catchphrase "Better drink my own piss." Seven years later, Grylls is a meme star again, this time with a more dignified tagline: "Improvise. Adapt. Overcome."
The phrase, from Grylls' survival show Man vs. Wild, has been adapted into a reaction or "TFW" (that feel when) meme, with captions that describe improvising to triumph over an adverse situation.
The memes took on a somewhat dark and edgy character on Reddit when they first emerged over the weekend, with references to suicide and porn:
But they quickly branched out, and not all of them are in that vein. Some play on Grylls' persona as someone who's willing to do gross things for his own survival: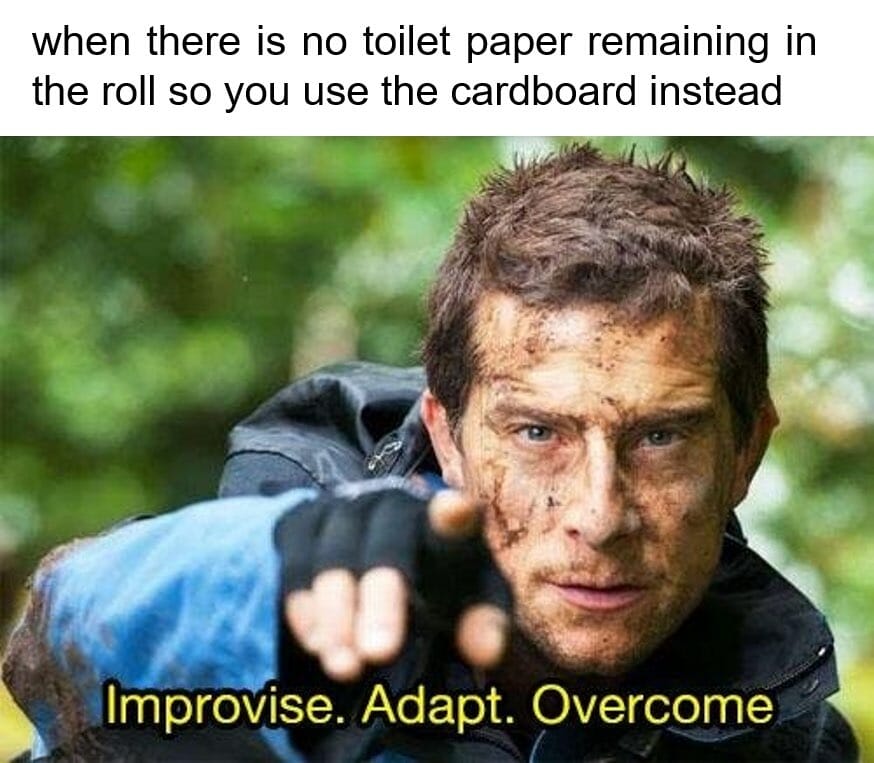 Others address the challenges inherent to memes themselves: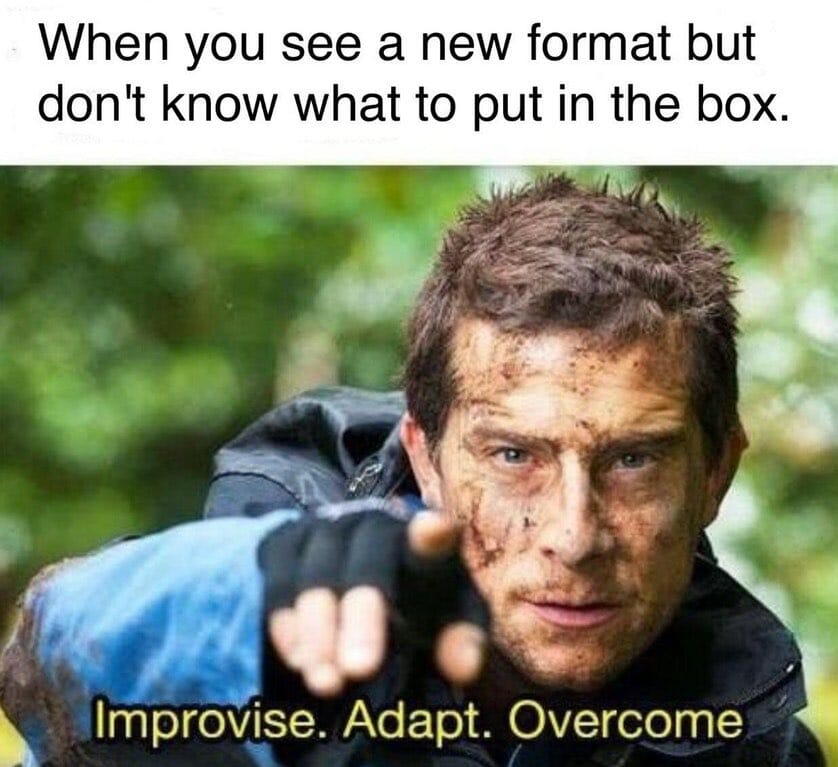 And, true to its theme, the meme has adapted. We're starting to see signs that it might work with characters other than Grylls: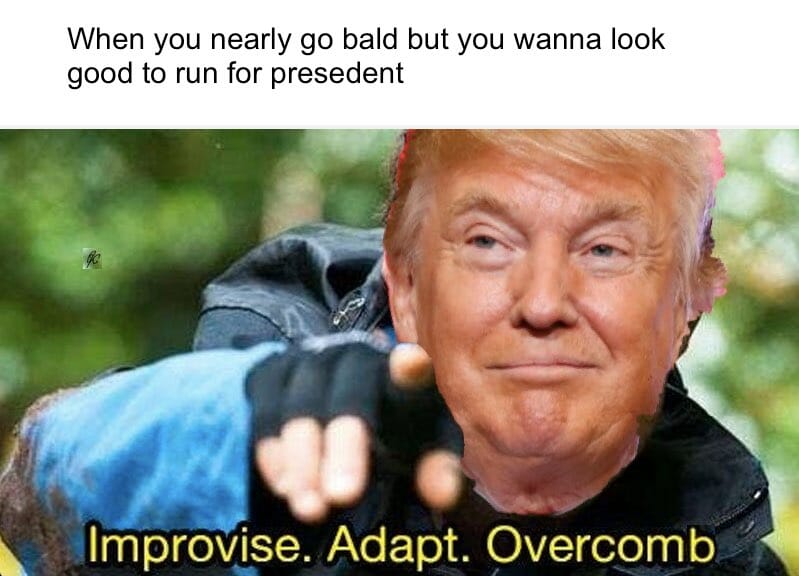 This new Grylls meme has more creative potential than the one that put him on the map in 2010. There are more challenging situations, broadly speaking, than there are occasions to drink one's own piss. The Twitter-esque captions are simple to fill in–if, as one of the examples above points out, you can think of one—which should help hasten the "adapt" meme's spread. Years after Man vs. Wild ended, Grylls is clearly still part of the public consciousness and has the recognition needed to go viral.
If the meme gets any more popular, though, it'll have to further adapt and overcome to avoid dying of overexposure. It's the circle of meme life, and even the great Bear Grylls can't deny it forever.