If you're a woman on Tinder, you have a pretty short list of options for potential suitors: a) dicks, b) literal dicks, and c) hamburgers. Now, you can add "some moron's bank account" to the list, thanks to a 29-year-old named Brandon who's somehow managed to out-do the jerk who posted his resume on Tinder by—wait for it—screengrabbing his bank statement and using it as his profile photo: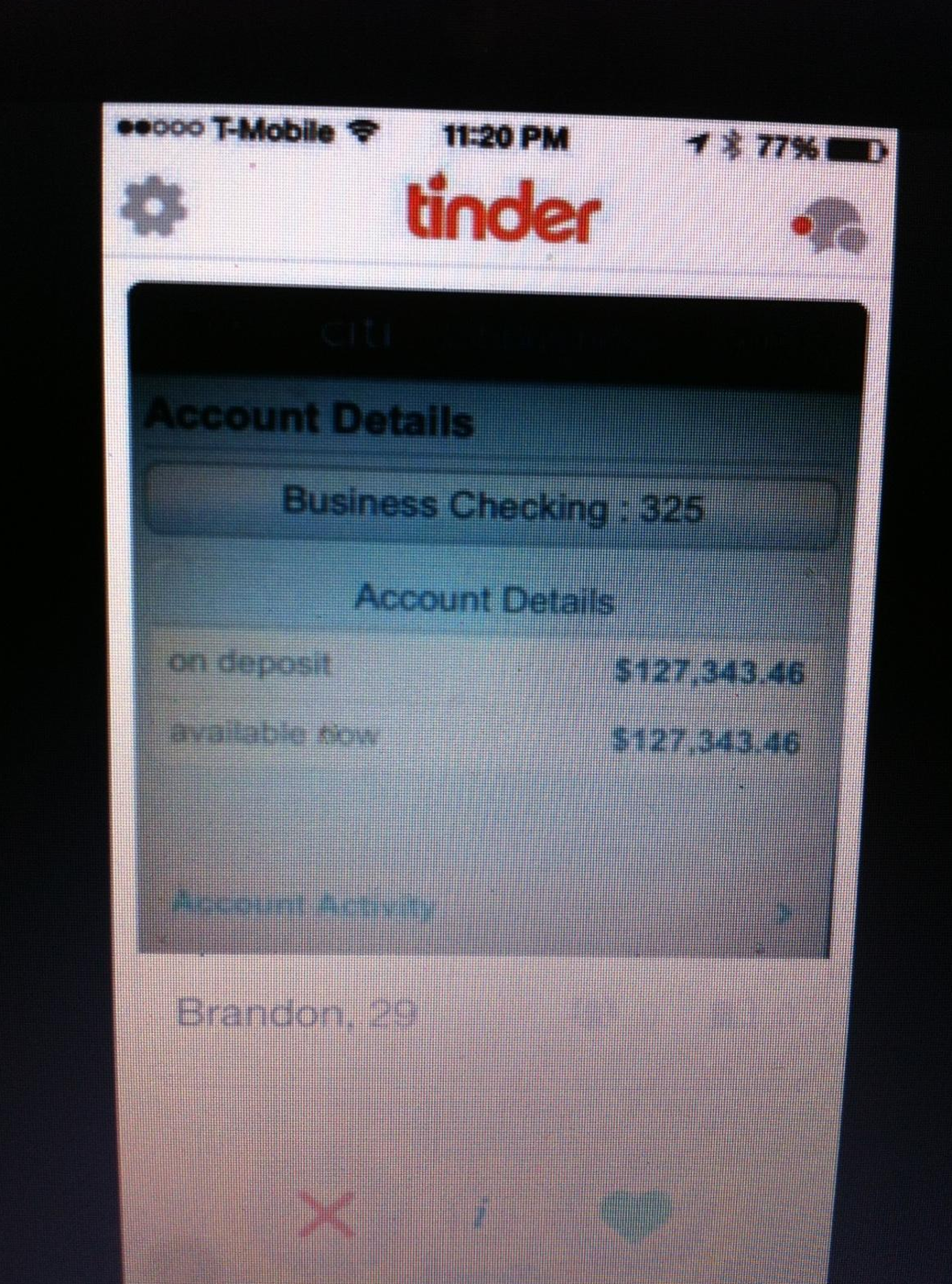 The most shocking and offensive thing about this, however, isn't that there's a man sharing the same airspace as you who actually thinks this is an effective pickup tactic, nor that he doesn't realize he's making himself a prime target for hackers and other shady types by posting a photo of his business bank statement on social media. It's that apparently, some digital dating consultants actually think this is a good idea.
We actually do this kind of thing often for our clients, and it is something we have seen become increasingly popular among Tinder users," said Scott Valdez, the founder of the online-dating consultancies Virtual Dating Assistants and Tinder Done For You. Some types of offbeat images, Valdez says, "can add some personality to one's Tinder persona.
Let us all say a prayer for humanity.
Photo via Maret Hosemann (CC BY 2.0) | Remix by Jason Reed