A guy I know adopted a rescue dog whose name he hated—but he kept it anyway, figuring that her name was her name and there was no turning back. Little did he know that the names of shelter animals are completely arbitrary, and can be changed at the adopter's discretion. 
But the Wisconsin Humane Society knows that you've gotta have a gimmick, and theirs is this: totally adorable and unique names, like Colonel Snazzypants, Pepsi, Provolone, and the Good King Snugglewumps. New pet parents no longer need to brainstorm a catchy name, because the Humane Society has done all the heavy lifting.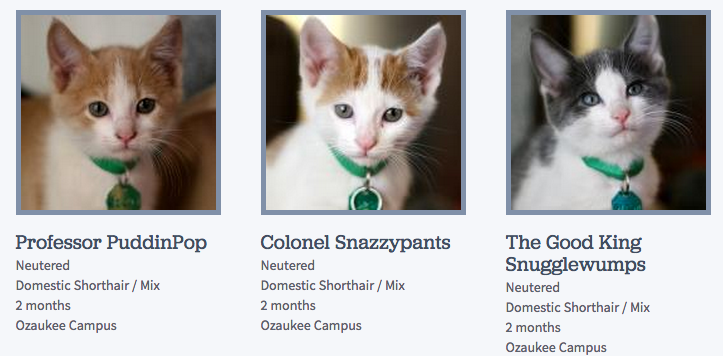 Photo via Reddit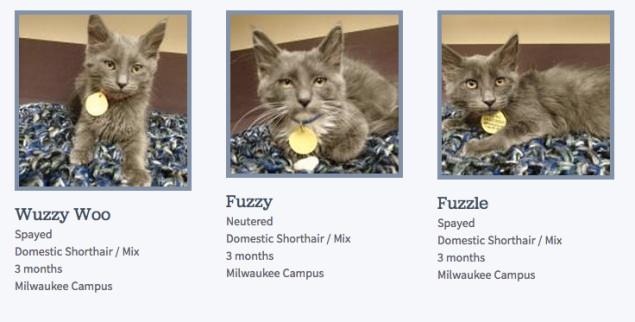 Photo via Jezebel
Here we have a few of the furry friends up for adoption at various Humane Society locations around Wisconsin.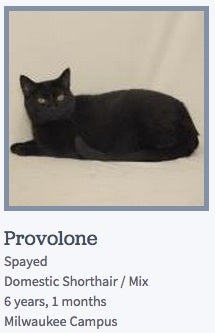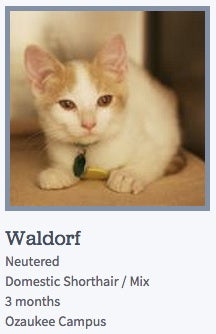 You all remember the classic 2006 teen film John Tucker Must Die? Here's the star of the hotly anticipated sequel.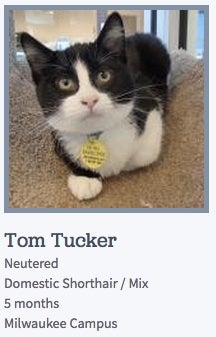 And lest we forget the dogs.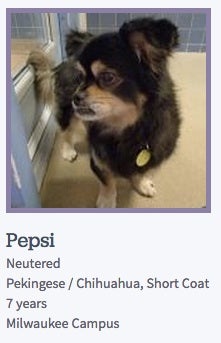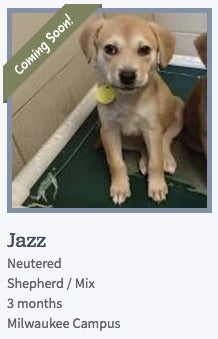 After one fan of the Wisconsin Humane Society posted a screengrab on Reddit's r/cats community, the woman in charge of naming them inevitably showed up. Snazzypants and the Good King Snugglewumps have been adopted, she said, but Professor PuddinPop still needs a home.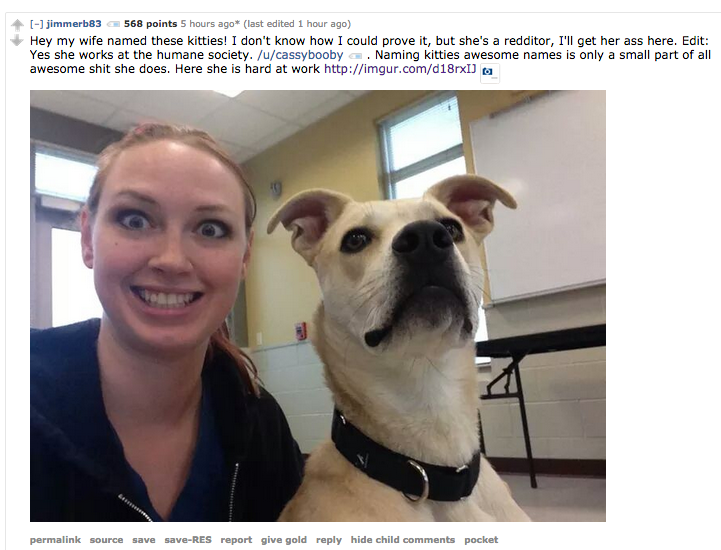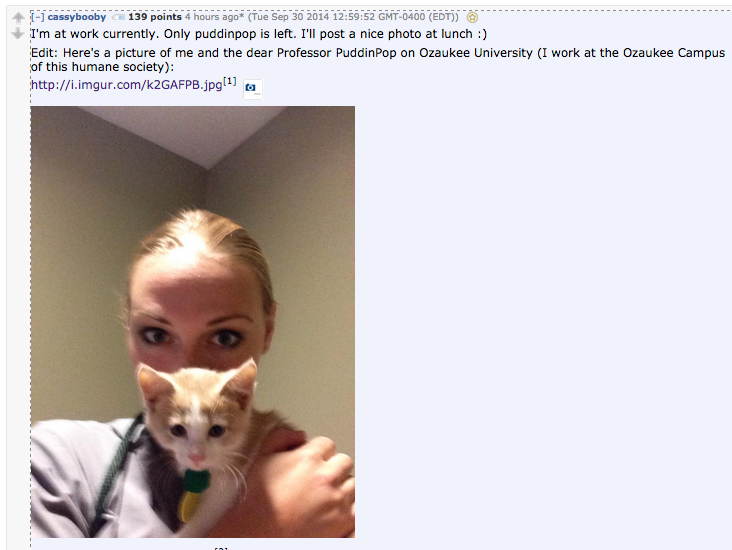 We reached out to her—we'd love to know what it's like to name adorable pets for a living.
These fluffy creatures are by and large precious and lovable, but an adorable name can make even a slightly terrifying pet seem that much more desirable. Just ask Peeta Meowlark.
H/T Reddit | Photo via yousukezan/Flickr (CC BY 2.0)