Echoing Darth Vader and Kylo Ren, Ahsoka villain Marrok is a masked darksider with a red lightsaber. Working as a mercenary hired to hunt down the show's heroes, he's a former Imperial Inquisitor – a group of Force-users who killed and captured Jedi for the Emperor.
Right now, Marrok's true identity is one of Ahsoka's biggest mysteries. The two prevailing fan theories propose that he's a familiar character in disguise.
Is Marrok Ezra Bridger?
Of all the Star Wars/Disney+ shows so far, Ahsoka requires the most background knowledge. It's a continuation of Star Wars: Rebels, relying on viewers to recognize (and already care about) characters like Hera Syndulla, Sabine Wren, and Rebels protagonist Ezra Bridger.
Ezra, a former Jedi Padawan, has been missing for years. Ahsoka focuses on a quest to find him and the recurring villain Thrawn. But some viewers suspect Ezra has been onscreen all along, hiding under Marrok's mask. It's a divisive theory, because a lot of Rebels fans argue that Ezra would never turn to the dark side.
The main evidence for this theory is that both characters are Force-users, and Marrok intentionally hides his identity from the main cast. Ezra appears briefly in hologram format played by Eman Esfandi, whereas Marrok is credited to stunt performer Paul Darnell. But this could be a fake-out.
There's also the matter of Marrok's name, which has some interesting mythological allusions.
What does Marrok's name mean in Ahsoka?
The original Marrok was a character from Arthurian legend: A knight who was transformed into a wolf by an ally of Morgan le Fay. In Ahsoka, Marrok's employer is Morgan Elsbeth, a witch whose name is clearly another Arthurian reference.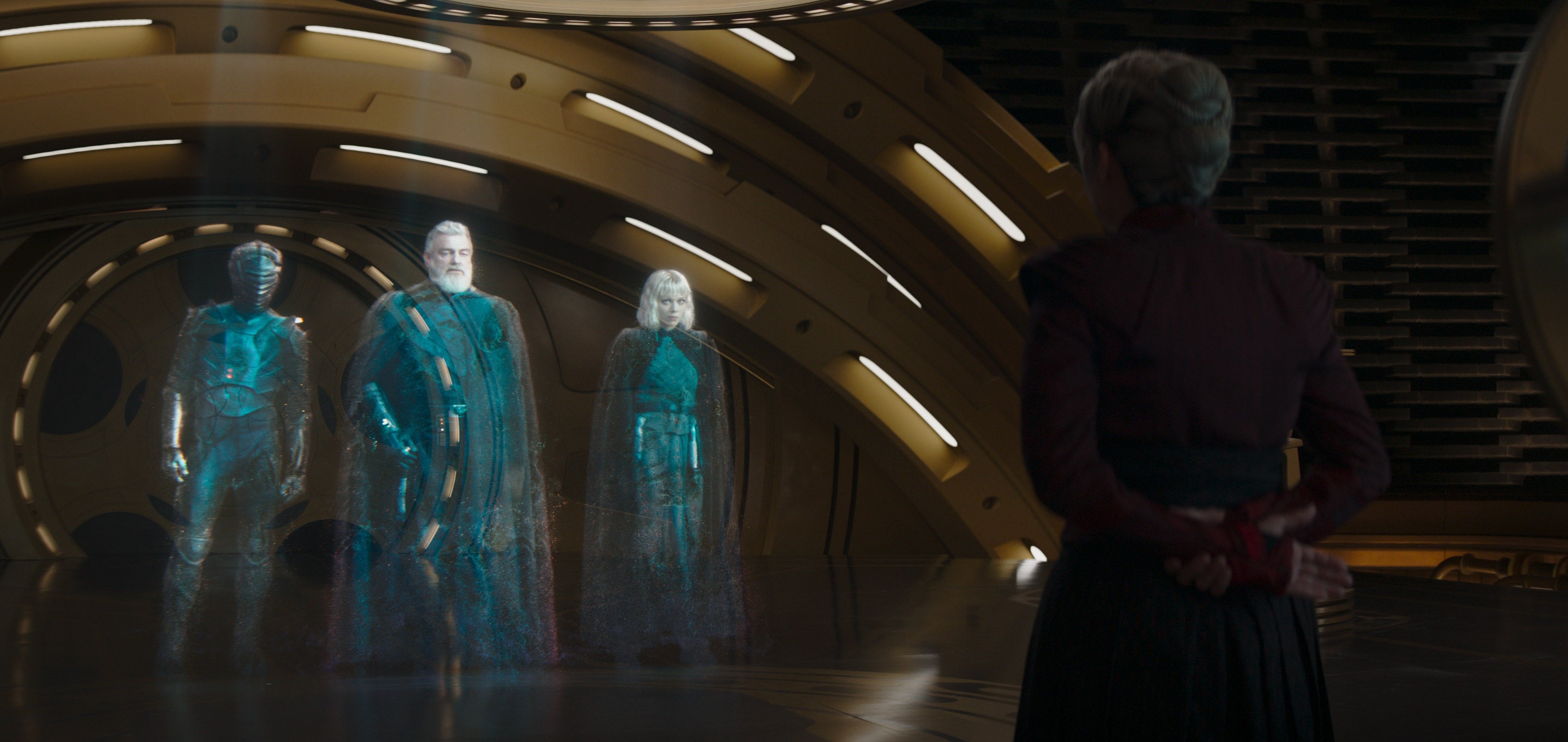 Ahsoka's Marrok also works alongside two other wolf-related characters: Former Jedi Baylan Skoll and his apprentice Shin Hati. Skoll and Hati are a pair of wolves from Norse mythology. So if we follow the allegorical threads here, Marrok is probably a former Jedi who turned to the dark side.
Is Marrok Starkiller?
Another popular theory casts Marrok as Starkiller, Vader's secret apprentice. His birth name is Garen Marek, and he's the main character in the videogame Star Wars: The Force Unleashed – which isn't officially part of current Star Wars canon.
Marrok-is-Starkiller truthers are heavily invested in the fact that Starkiller voice actor Sam Witwer appears in the Ahsoka credits. However, Witwer has voiced a ton of other Star Wars characters over the years, including Palpatine and Maul. If he voices some unnamed roles in Ahsoka, that basically means… nothing.
On the one hand Marek is a similar name, and there's an obvious overlap between Starkiller and Marrok's roles. Ahsoka creator Dave Filoni is also fond of Starkiller and considered including him in Rebels. On the other hand, unveiling Marrok as Starkiller would be a pretty confusing twist. Most viewers won't know who he is.
If Marrok is going to be unmasked as a pre-existing character, it would make more sense to be someone like Ezra, who already has an emotional link to the main cast. Although the funniest outcome would be that he's just some random dude, and fans are needlessly obsessing over a tertiary sidekick villain.


We crawl the web so you don't have to.
Sign up for the Daily Dot newsletter to get the best and worst of the internet in your inbox every day.