Senior citizens, are you ready to be the snazziest leg-lifter in the nursing facility?
We at the Daily Dot know that most exercise programs neglect to focus on people born prior to the 1950s. Like you, we feel that this is completely unacceptable. 
Instead, we put together a fitness regimen designed just for the greatest generation! We have left the supermodels, personal trainers, and Richard Simmons on the sidelines. Instead, we have brought in stars like Zsa Zsa Gabor and Angela Lansbury, whose once-glorious careers dead-ended into questionable exercise videos in the 1980s and 1990s.
The following GIFs will walk you through this exercise routine. Within weeks, we guarantee you'll drop a full two elastic slacks sizes.
First, we will start off with some Chair Dancing, from the (possibly demented) mind of trainer Jodi Stolove. Why travel all the way to the gym? You can exercise as you yell at Alex Trebek on TV.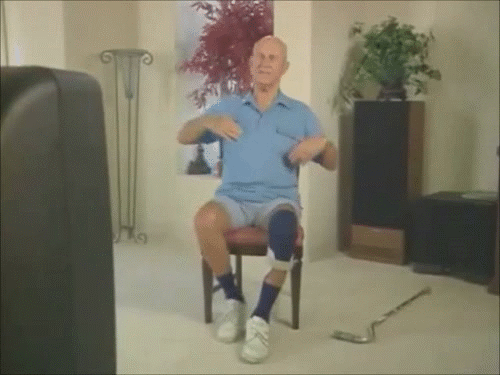 Now, let's turn things over to late Golden Girls star Estelle Getty. In her exercise video Young at Heart, Getty shows off some routines you can—and should—do right in bed. Working out on the ground hurts.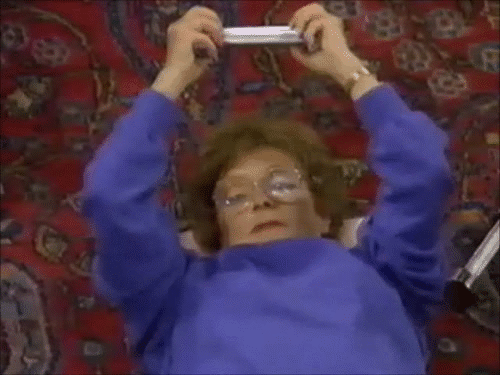 It's time to get up! And sit back down again! And repeat! When it comes to indecision-making, there really is no one better than socialite and serial monogamist Zsa Zsa Gabor. In her video It's Simple, Darling, Zsa Zsa and her assistants turn daily "wait, why did I stand up?" moments into reputable exercise.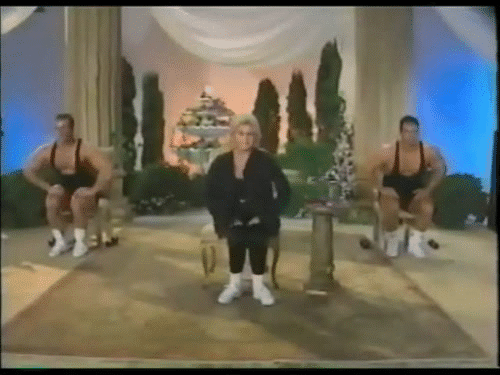 You remember Milton Berle, don't you? Before his death (and long after his career's), Berle released the exercise video Low Impact/High Comedy Workout. The video, which displays little exercise and absolutely nothing that can be classified as comedy, does feature Berle dressing up as both Richard Simmons and Jane Fonda.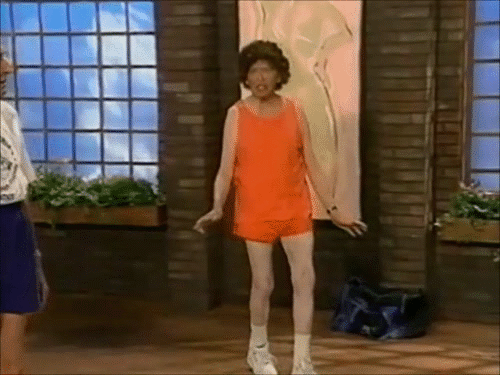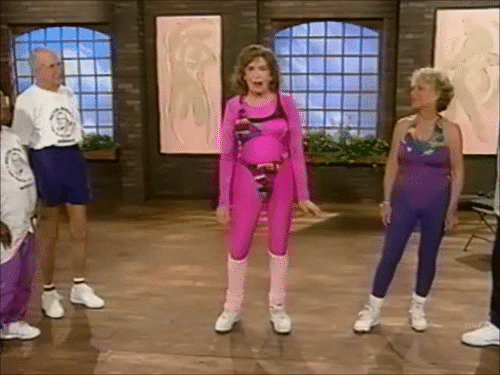 Next, the Dancing Grannies of Sun Lakes, Ariz., will show you the proper method for horrifying your grandchildren. This is accomplished, among other ways, by placing firm exercise balls on body parts that you really should not be showcasing.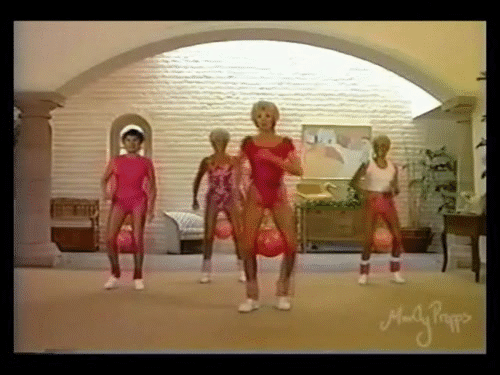 That was quite a workout, wasn't it? It's about time to call it a day. After all, we want to beat the 3pm rush at Dennys.
But before we go, we should really wash up. Assisting us in this is none other than Murder, She Wrote star Angela Lansbury. In her video Positive Moves, the actress demonstrates that truly difficult-to-master skill of wiggling your toes in a candle-lit bubble bath.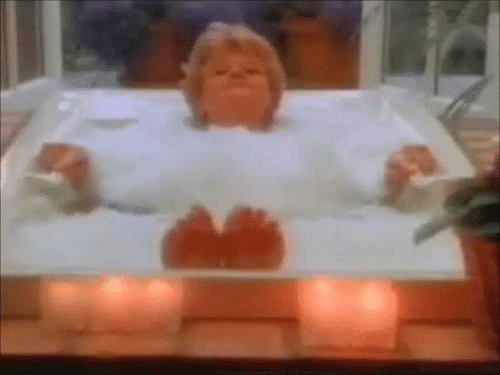 Photo and GIFs via YouTube