An iPad-wielding Australian man has been banned from his local gym after he covertly captured photos of patrons working out and posted them to Facebook to mock them.
The unidentified jerk from Queensland, the second-largest state in Australia, was kicked out after 4chan and Reddit users posted screengrabs of the man's Facebook activity.
"Here we see the amazing chicken man," the man wrote on Facebook. "His 2% bodyfat is admired by bodybuilders and bulimic teenage girls alike."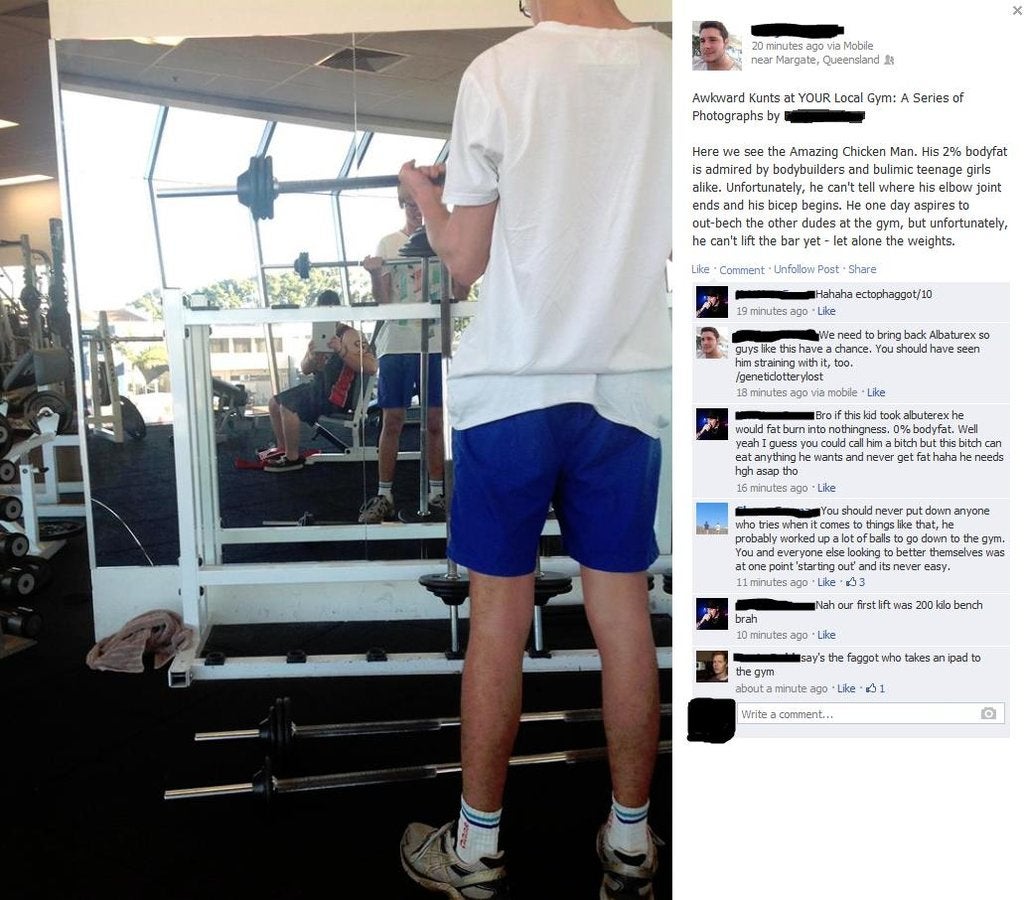 This post inspired Reddit's r/fitness and 4chan's /fit/ to track down his personal information so they could share his posts. Someone from either community spoke with the man's mother, who then contacted the gym owner to notify him of the photos. 
On Facebook, the photographer wrote that the gym owner got him on the phone, banned him from the premises and the rest of the chain, and called him a "piece of shit." 
"No shit, it was a massive dick move but I accepted that after the guy who owns the gym told me this sort of thing is a serious issue and not only hinders the positive development of certain people but also harms the whole industry," the man wrote on Facebook after the fall out. "At the same time, though, I have this nagging voice saying 'toughen the f**k up' because I get called being fat on a daily basis." (The man's responses are highlighted in red below.)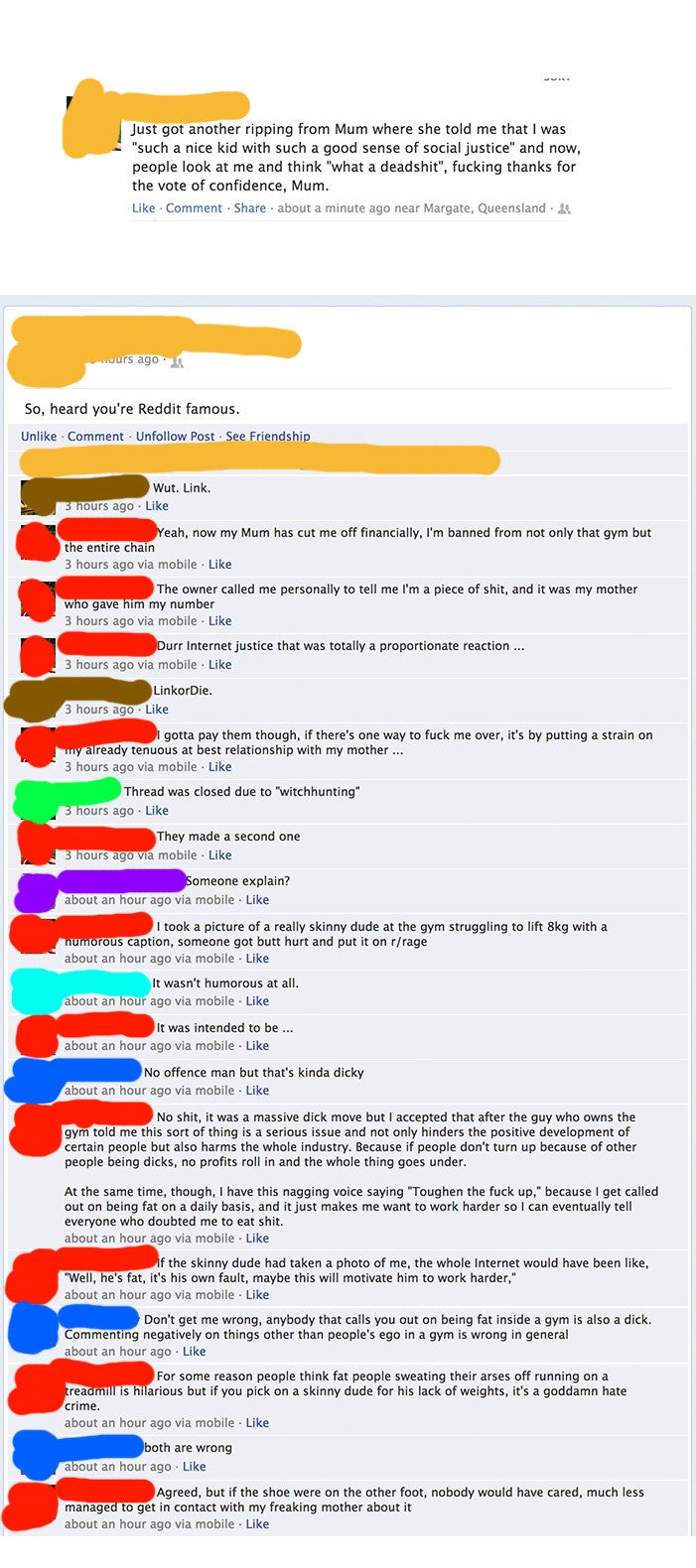 The vitriol spilled over into Reddit's r/justiceporn and r/rage, where redditors praised the gym owner and mother for doing the right thing.
"There are too many people in the world like this," murshaqblack commented. "Run-of-the-mill douchebags lacking self-awareness, who in the end will always play the victim because they have learned denial and skewed morals where they are always 'in the right,' rather than just taking responsibility of their actions."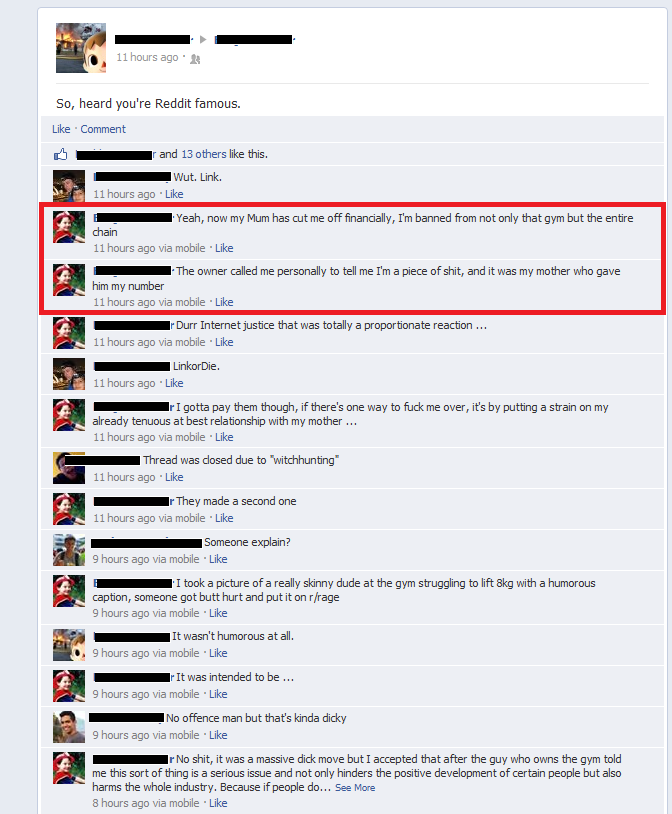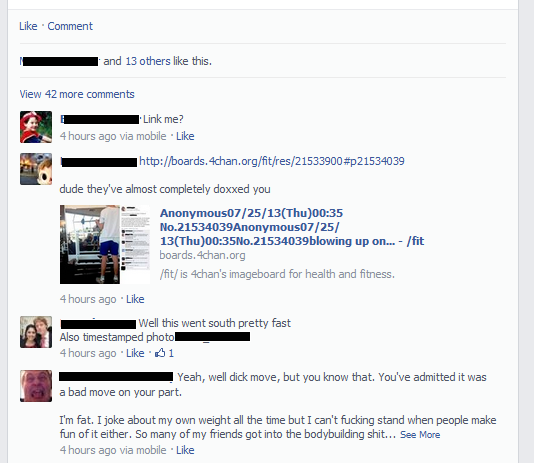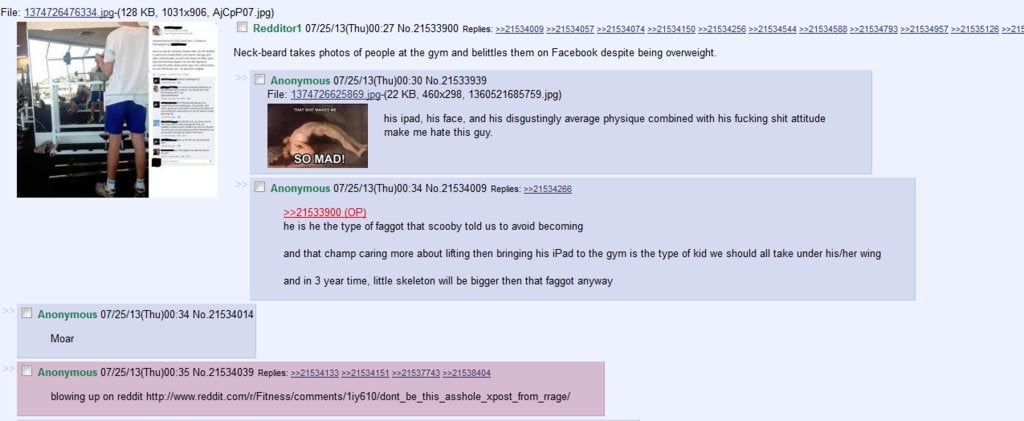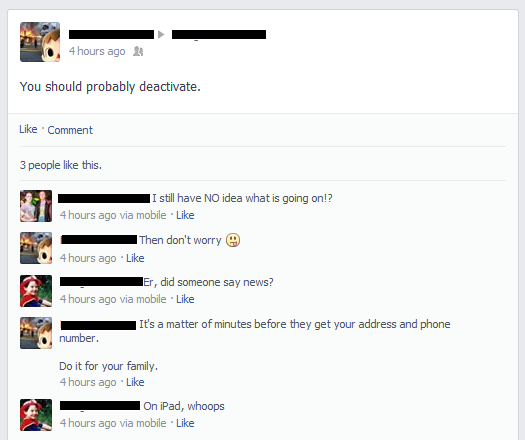 Photo by jerryonlife/Flickr