Tech

Tech

The gadgets, platforms, and software that make your digital life possible. if it bleeps, clicks or blinks, you'll find it here.

Internet Culture

Internet Culture

There's a community for everyone online.

Streaming

Streaming

You've cut the cord—now what?

IRL

IRL

Where your off- and online identities collide.

Social

Social

If it happens online, it's here.

Bazaar

Bazaar

The Bazaar specializes in the stuff you don't actually need…but you really, really want.
Facebook users accuse Victoria's Secret of massive "Photoshop fail"
Did Victoria's Secret go overboard with Photoshop, or is model Lais Ribeiro just that skinny? Either way, Facebook users aren't happy.
Every day, the Daily Dot finds something that people on Facebook are sharing and, in turn, shares it with you—with a little explanation. Here's today's share.
To be fair, Lais Ribeiro is a Victoria's Secret lingerie model. That's a subsection of humanity that tends to be pretty thin.
But thousands of Facebook users are crying foul over an ad featuring Ribeiro in a somewhat awkward pose, with her arms crossed in front of her right hip. They say it was clearly Photoshopped to make her appear even skinnier.
"Looks like photoshop mistake," posted Linh Nguyen. "This looks creepy."
"biggest photoshop fail i have ever seen," wrote Christian Jean-Louis.
The photo was featured on the popular Photoshop critique site Photoshop Disasters, which accused Victoria's Secret of making Ribeiro look "like some kind of lanky alien/insect."
On the other hand, the website Fashionista ran a side-by-side comparison of other photos of Ribeiro, presenting a compelling case that it's possible that's what she looks like in such a pose.
Even if that's the case, though, some Facebook users aren't pleased to see anyone with so little body fat being promoted. So far, 28 people have made a variation on the "she needs to eat a burger" joke.
Xiomara Cedeño is one of them.
"Can someone give her a burger please!! Lol," she wrote.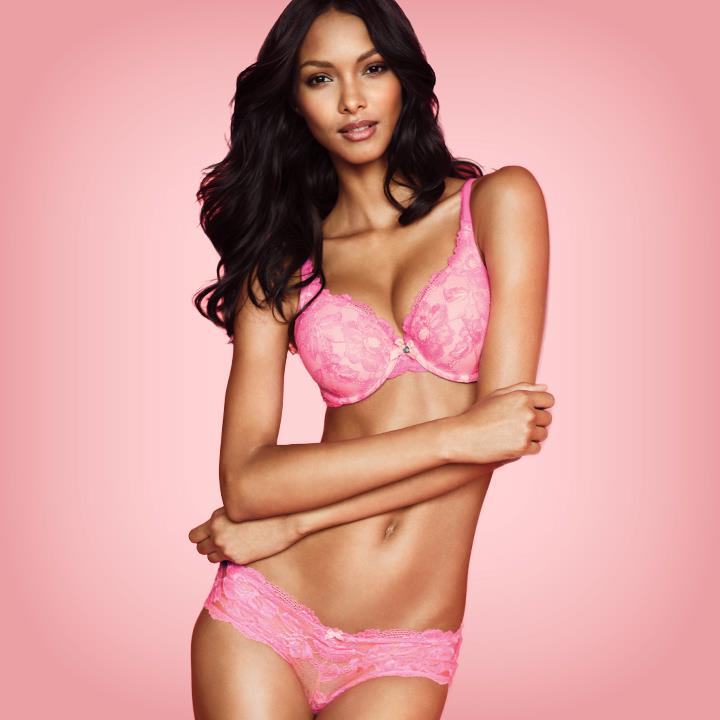 Photo via Facebook
A former senior politics reporter for the Daily Dot, Kevin Collier focuses on privacy, cybersecurity, and issues of importance to the open internet. Since leaving the Daily Dot in March 2016, he has served as a reporter for Vocativ and a cybersecurity correspondent for BuzzFeed.
© The Daily Dot, all rights reserved.
Represented by Complex Media, Inc. for advertising sales.