You probably thought the deluge of themed Monopoly games was ridiculous—until you saw the one that was just right for you. Legend of Zelda fans, get your wallets out.
The Zelda-themed version of Monopoly will be released on Sept. 15, according to a pre-order listing on the GameStop web store. Objets d'art for Zelda fans to geek out over include Triforce and Hylian Shield playing pieces and Zelda-themed cash.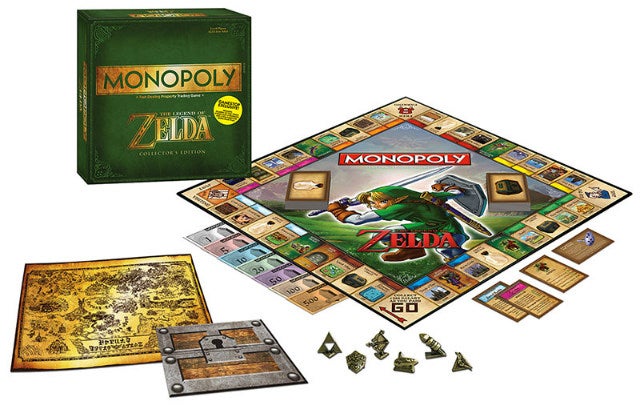 Nintendo-themed versions of Monopoly have been around since 2006. According to Nintendo Life, we're also awaiting the arrival of a Pokemon-flavored Monopoly set next month. 
H/T Nintendo Life | Illustration by Jason Reed