There is no rulebook for finally meeting someone you've spent hours and hours talking to on the Internet, but here are some tips. Expect the first 15 minutes to be a little weird. Keep the conversation focused on easy topics to which you're sure everyone can relate. And, if at all possible, spend some time at an open bar dispensing endless whiskey sodas.
That seems to be the general strategy the members of Noble Esports and High Woltage Caballers, two teams gathered to compete in the Pacific Rumble World of Tanks tournament in Tokyo, are going for tonight. It's the eve of the Rumble, and soon they'll face off against teams from all across Asia in the tactical, team-based shooter video game World of Tanks.
That's tomorrow, though. Tonight, the teams are huddled together in an anonymous conference room, dealing with their pre-tournament jitters. Despite the fact that they're about to compete for a decent chunk of prize money, it's actually a rare occasion when these team members get to see each other IRL. Twenty-four-year-old Ben Mongeon, the team captain of Noble Esports, is a full-time university student in Ottawa, Canada. Jonah Zimmerman, 29, grew up in small-town Massachusetts, studied astrophysics, and now works in construction. Dakota Kunz, 18, is a high-school student who also logs time at a grocery store in Pittsburgh, Pennsylvania.
"We have these epiphanies where we're like, 'What are we doing with our lives?'" Mongeon says. "We all have different backgrounds, [and] we all come from different parts of the world, so you're like, 'I met this person playing a video game on the Internet.' Now we're in Tokyo together. It is pretty surreal at times.
The team Noble members situate themselves around a strong wooden table right in the middle of all the chaos and clinking silverware. The Caballers sit across the table but keep their backs to the other North American fellowship. One of the Japanese caterers unveils a hot plate of chicken tenders, corn dogs, and French fries straight from the heartland, which sticks out defiantly among the seafood and seaweed-laden platters around it. The Asian World of Tanks teams dart around the periphery, cutting loose and enjoying the company of friends and family. Right now, the Americans only have each other. They're teammates, sure, but also conduits for conversation—something that's comforting to have thousands of miles from home.
I dish myself up a couple Tokyo corn dogs (verdict: not bad) pull up a chair, and listen to the companionship, the togetherness, the ball-busting, and the love. I hear the team give Kevin "canadianimpact" Mahoney garbage because the flight out to Japan was only his second time ever on a plane. "We['ve] got to get him out of the basement every once in a while," one of them says.
It's all in good fun, because tomorrow, it's all business. They'll fight virtual tooth and nail for honor, sponsorships, prize money, and pride.
Tonight is about the people, though. These men would never ever have found each other if it wasn't for a video game. They would have lived their lives far away from this reality. But now they wake up every morning, all over the continent, and immediately jump into teamspeak together. They play, they practice, they compete, and they talk. Every couple of months, they pack up their laptops and jerseys and fly to some exotic locale where they finally get to see each other's faces. It's like going on a vacation with seven of your best friends, except you didn't grow up with them, and you refer to them by their gamertags instead of their actual names.
"I definitely feel lucky," says Anthony Vaimaona of the High Woltage Caballers. "I was able to find the right game and to be around while things like this were happening. I was able to ride the wave."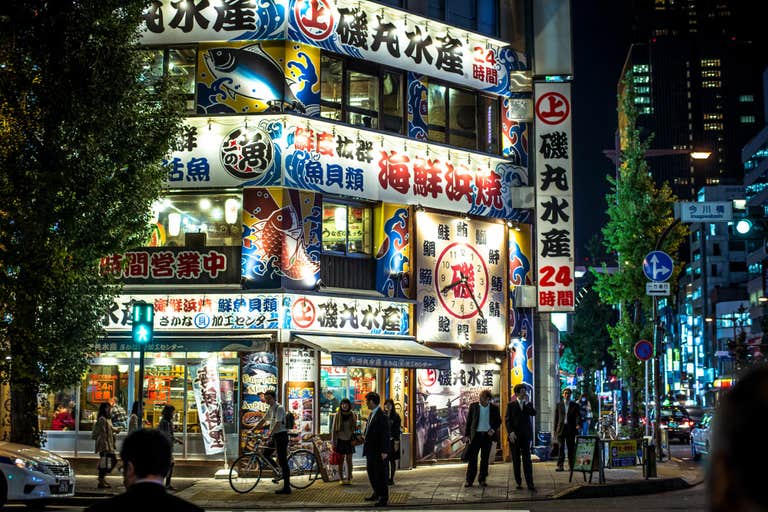 The rest of the world might never understand. These men left behind friends and family, all hanging off some version of "Yes, that's right, I'm going to Japan. Yes, that's right, to play World of Tanks. You know, with my team."
Johnathon "ToFuSmurF" Loh, team captain of the High Woltage Caballers, tells me that when he's not playing World of Tanks, he rolls with a guild in Destiny, and they all geek out whenever they hear he's traveling to play competitively. Friends who also play games are the most understanding. They get it. But when you're involved in esports, you're occasionally forced into some conversations that will never fully click.
"It's different with the people who don't game…like my family," Loh says. "Especially my grandparents, who are from Hong Kong and Shanghai. When I tell them I'm traveling to play games internationally, I'm fortunate in the sense that they've still been very supportive and excited for me. Especially last year when I was flying into Shanghai, which is where 80 percent of my family is from; they were just happy I could go back to China."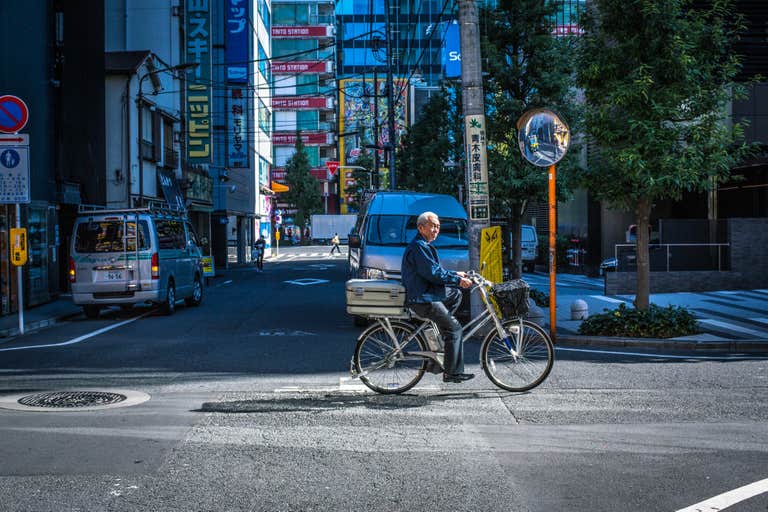 No one with whom I speak over the course of the weekend sees World of Tanks as a lifelong obsession. Some players are prepared to leave the scene after this season; others see a year or two left in their careers. There are a few holdouts who maintain that as long as they have the time, they'll be playing professionally, but they're a minority at best. Eventually, these young men will be forced to focus on other things. That's just reality.
They'll always have Tokyo, though. They'll always be able to chuckle over families that don't understand. They'll always be able to reminisce about sitting at the massive wooden tables, pointing at menus to order another round, soaking up every amenity and perk their skill can afford them; the giant skyscrapers lit up like Christmas trees in the city around them. They'll always have the moments of perspective where they lean back and enjoy the happy, daffy realization of, "Oh my god, I was in Japan to play a video game with my friends, and I didn't have to buy my ticket."
That will last forever. Wherever they go, whatever they do, they'll carry this experience around, and it will inform, enlighten, and inspire them. Game on.
Photography and video by James P. Gannon
Learn more about World of Tanks at www.worldoftanks.com and more about the Wargaming.net League at www.wglna.com.