Classic Japanese sci-fi series Ultraman is getting an exciting new reboot, this time from Netflix for an international audience.
As you can probably infer from the name, it's (kind of) a superhero story. Featuring a team of adventurers and their superhuman ally Ultraman, it usually involves battling against invading kaiju. Ultraman himself is a robotic-looking alien warrior who merged with a human man, vowing to protect Earth from outside attacks.
The first Ultraman TV series aired in 1966 and spawned a genre unto itself. As you can see from these clips, it involved a lot of silly fight sequences where Ultraman fought Godzilla-style monsters, played by people wearing rubber suits. The new version is a CG-animated Netflix series from directors Kenji Kamiyama (Ghost in the Shell: Stand Alone Complex) and Shinji Aramaki (Appleseed). As well as being 3D CG animation instead of traditional-looking anime, the show's first poster suggests a dark tone for the new Ultraman.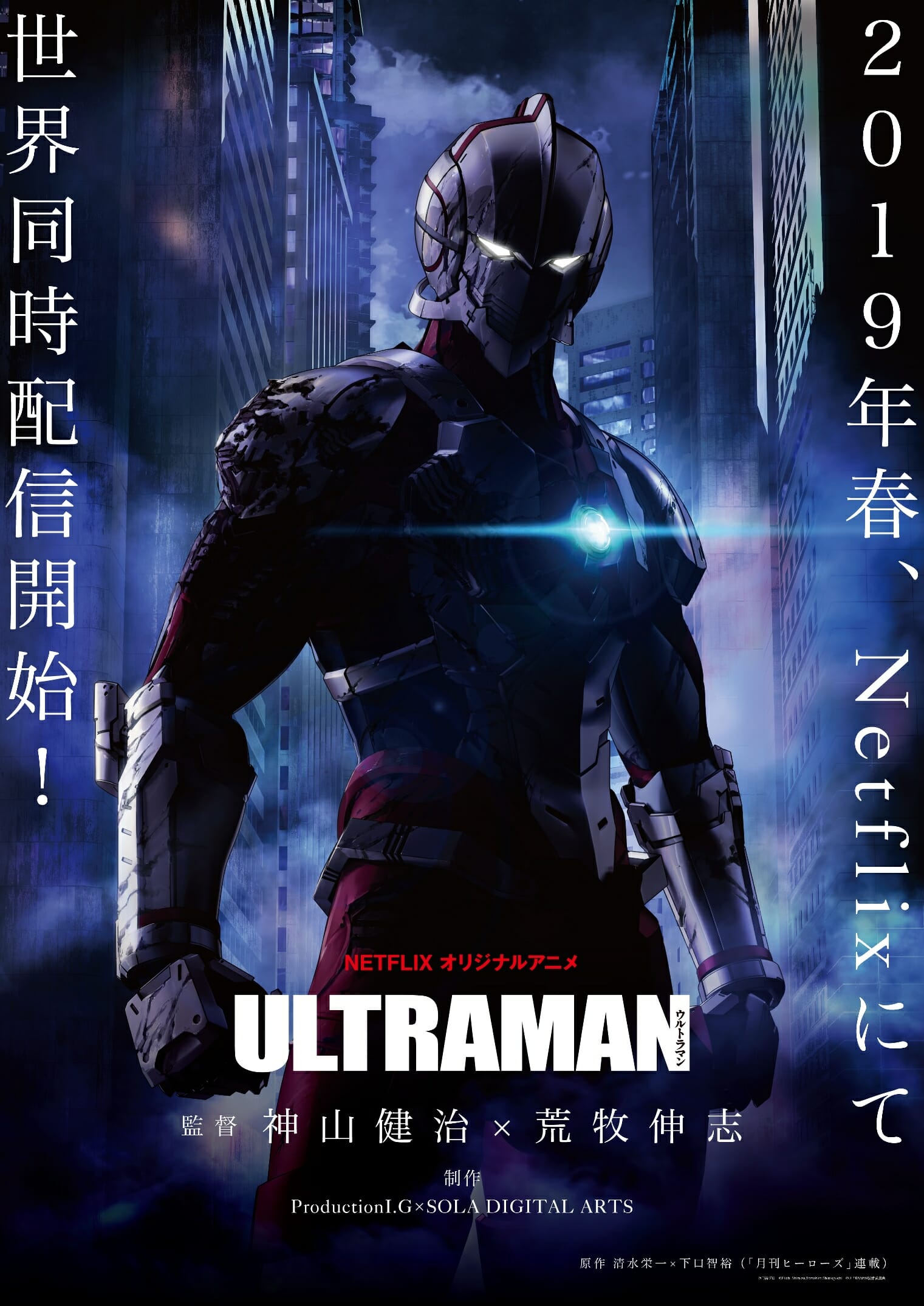 There's already a brief teaser online, with Anime News Network confirming this week that the show will premiere in spring 2019 worldwide.
According to a plot summary advertised in a recent Ultraman comic, the Netflix series will be a direct sequel to the original Ultraman show, starring the protagonist's teenage son.
"Decades ago, a being known as the Giant of Light joined Shin Hayata of the Scientific Special Search Party to save Earth from an invasion of terrifying monsters known as Kaiju. Now, many years later, those dark days are fading into memory, and the world is at peace. But in the shadows a new threat is growing, a danger that can only be faced by a new kind of hero – a new kind of Ultraman…

Shinjiro is an ordinary teenager, but his father is the legendary Shin Hayata. When he learns that his father passed on the "Ultraman Factor" to him, and that he possesses incredible powers, nothing will ever be the same again."
Given the popularity of Netflix's Voltron series, this could be a good jumping-off point for a new generation of fans to discover Ultraman.