Last week Nintendo revealed the game it hopes will be the next Animal Crossing.
Nintendo announced plans to release Tomodachi Life in the U.S. and Europe in a 10-minute video. The game was previously only available in Japan as Tomodachi Collection. Like many games created and sold in Japan, it's delightfully crazy. 
Tomodachi Life involves players controlling an island filled with Mii avatars, who play out their daily lives. And instead of shying away from the wacky side of the game, well, there's not much in the video other than craziness. Let's take a look at some of the best bits. 
Cats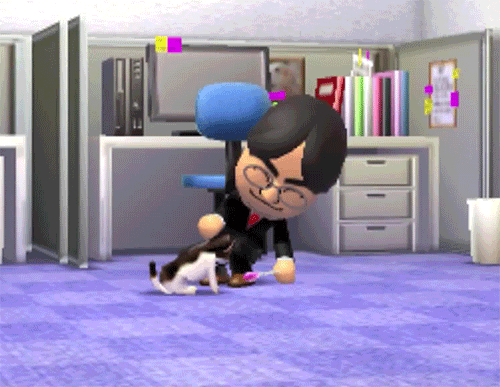 Nintendo's CEO and President, Satoru Iwata, is seen as an in-game character, playing with a cat rather than helping introduce the new game. According to Nintendo, the game will let you to create your friends and set them up with pets and relationships.
Rock songs about food
In the U.K. version of the Nintendo announcement, we're treated to a scene in the game where the Miis sing a heavy metal song about wanting coffee.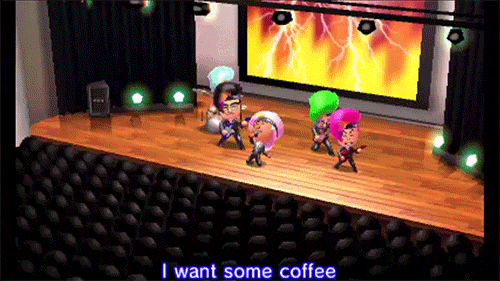 But in the U.S. version, the lyrics of the song are changed to be about brunch. It's not clear why. Either way, the autotuned, nonsensical lyrics work perfectly.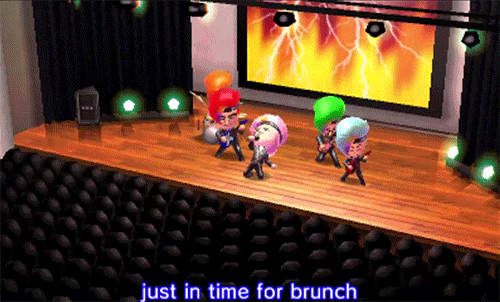 Mario and Princess Peach frolicking on a beach
A large part of Tomodachi Life appears to be the Miis' struggle to find a relationship. Characters are shown obsessing over love interests, asking advice, and turning to the player for help. But it's not all teenage angst. The Nintendo video shows a smitten Mario and Princess Peach skipping through the sea as the sun sets and romantic music plays.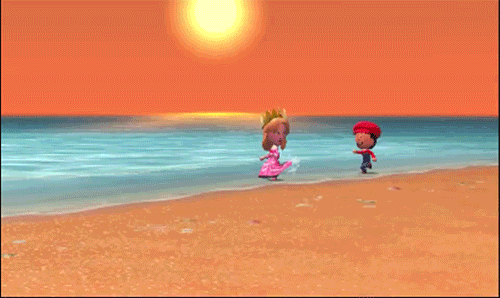 Lots of coffee
Tired of characters in Nintendo games constantly mentioning coffee? No? Good, because it appears a lot in Tomodachi Life. One character uses an autotuned song about coffee as a chat-up line.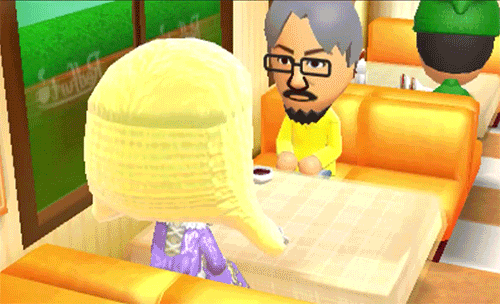 Weird religions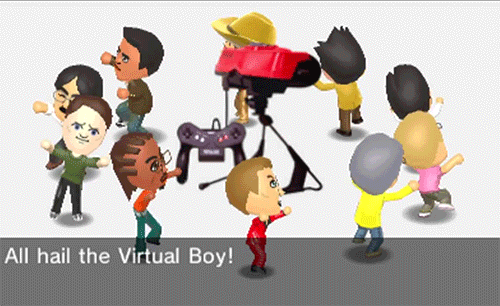 Finally, a game world where discontinued video game consoles are worshipped as gods!
Muscular Nintendo executives will steal your girlfriend
As seen here, Reggie Fils-Aime, the President of Nintendo of America, is ridulously ripped. Of course, he's not actually, but Tomodachi Life is all about living out your dreams, and ambushing couples on a beach to break up their emotional conversations. 
So there you have it, Tomodachi Life in all its weirdness. The game is released on June 6 for 3DS.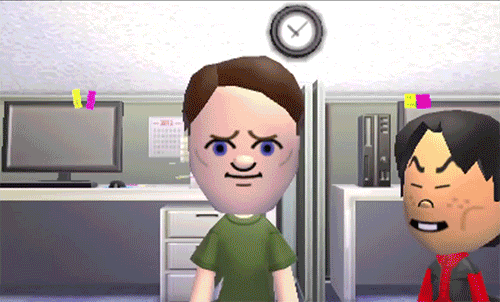 Screengrab via Nintendo/YouTube