Having a period really, really sucks. (I should know—I once wrote a 3,500-word essay about mine.) But you know one surefire way to make lumbering about like a wounded animal seem fun? Make a quirky video game out of it.
That's why two young women have created Tampon Run, a game that celebrates the wonders of the female reproductive system by letting you lob tampons at bullies on the street. Yay, feminism! Yay, girls making video games! And yay, periods!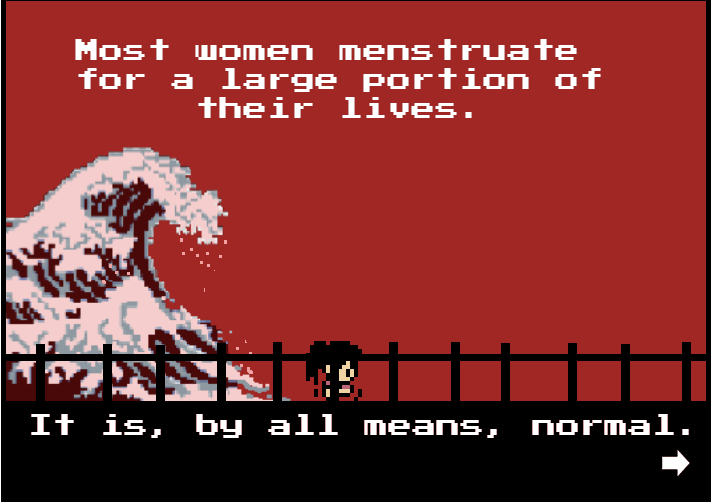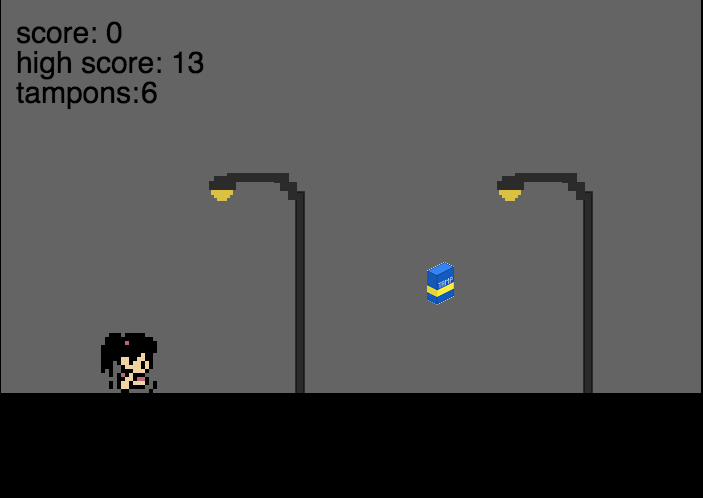 Tampon Run is pretty much like any other rudimentary shooter game you'd find online, except instead of shooting your enemies with a gun, you hit them with tampons. (Don't worry—they're unused.) But you have to collect more tampons along the way, otherwise you'll run out of ammunition and lose the game.
The game was created by Andrea Gonzales and Sophie Houser, two high school students from New York who met this summer at the Girls Who Code program, which encourages young women to enter the tech industry. Tampon Run was their final project for the program. It's a light-hearted yet powerful statement against violence in video games and the social stigma attached to menstruation.
"Although the concept of the video game may be strange, it's stranger that our society has accepted and normalized guns and violence through video games," they write in the preamble to the game. "Yet we still find tampons and menstruation unspeakable."
If the recent trend of viral tampon ads and menstrual product startups is any indication, the cultural taboo surrounding menstruation is gradually disappearing. But the fact that these two high school students are doing their part to make it disappear even faster is—dare I say it—bloody awesome.
Screengrab via Tampon Run