To say that some fans aren't exactly excited for Batman v Superman: Dawn of Justice, the next installment from Warner Bros. and DC, may be an understatement. Between the confusion and disappointment with the movie's title and the sad first picture of Ben Affleck as Batman (which quickly became a meme), the film's teases so far seem to be having the opposite effect on fans than what the studio intended. Instead of increasing excitement, fans are growing more worried about what we can expect to see when it hits theaters.
The latest reveal unfortunately doesn't change this trend. On Thursday the first official picture of Henry Cavill's Superman as he will appear in the movie was revealed by USA Today and simultaneously on the official Twitter account. Superman's new design looks much like his old one and his serious expression on a gloomy, rainy rooftop keeps the depressing tone going that we saw in Affleck's Batman reveal. The only semi-exciting part is that the background looks more like a rooftop in Gotham than Metropolis.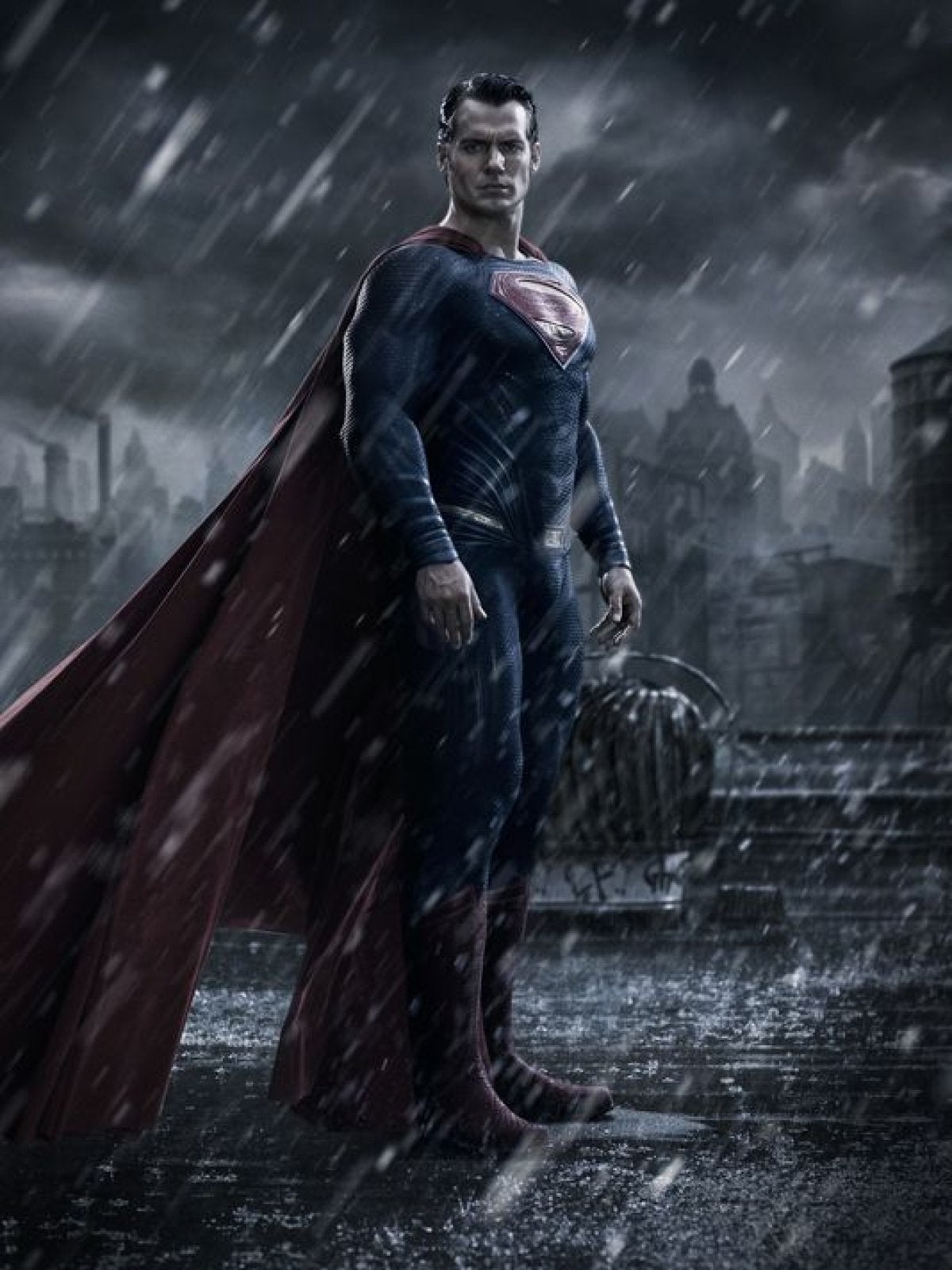 For the most part, fans weren't won over by Superman's look. On Twitter many poked fun at the once again dark imagery and expressed their boredom with the rather uninspired photo.
Oh wow another dark and gritty picture of superman. Fantastic. Stupendous.

— Diego Guanzon (@eggo_d) July 3, 2014
One picture of Batman v Superman and am already bummed out. Just a spoonful of Zack Snyder is all it takes to ruin my day.

— Payton Knobeloch (@MaybeNotPayton) July 3, 2014
Legitimate question: Are we really supposed to get excited about the new #Superman picture?

— Aaron J. Amendola (@ImAaronJ) July 3, 2014
Why release a picture of Superman like we didnt just see the movie and dont know how he looks? It aint a surprise. *kanye shrug*

— Jedi Bravado (@AnthonyISG) July 3, 2014
Has the internet turned that stupid new Superman picture into a meme yet?

— Zac Gorman (@zacgormania) July 3, 2014
USA Today also interviewed director Zack Snyder who revealed that instead of "vs" the "v" was used "to keep it from being a straight 'versus' movie, even in the most subtle way." Snyder also said he understands the anticipation surrounding the film.
"You can talk all you want about other superhero movies, but it's Batman and Superman, let's just be honest. I don't know how you get bigger than that," he said.
The movie will arrive in theaters May 6, 2016.