While those eager for Star Wars Episode VII news will most likely be disappointed if they expect reveals from this week's San Diego Comic-Con, anyone who wants to know more about Lucasfilm's upcoming new animated series Star Wars: Rebels has a lot to look forward.
The Rebels team kicked off the convention with an exclusive event co-hosted by HitFix. A mix of journalists, guests, and some talent like the show's executive producer Dave Filoni, it was a night clearly meant to excite people about what is to come. Similar to the footage of the show released so far, it showed off the fresh look of the show while recalling the original trilogy. Surrounded by themed drinks like the Shadow Trooper and the Chopper-ator, people dressed as stormtroopers and rebel fighters wandered the crowd, stopping for photos and staring down celebrity guests. Bounty hunters, Jedi, and Imperial officers hanging out by the pool seemed right out of some weird, Star Wars fan-dream.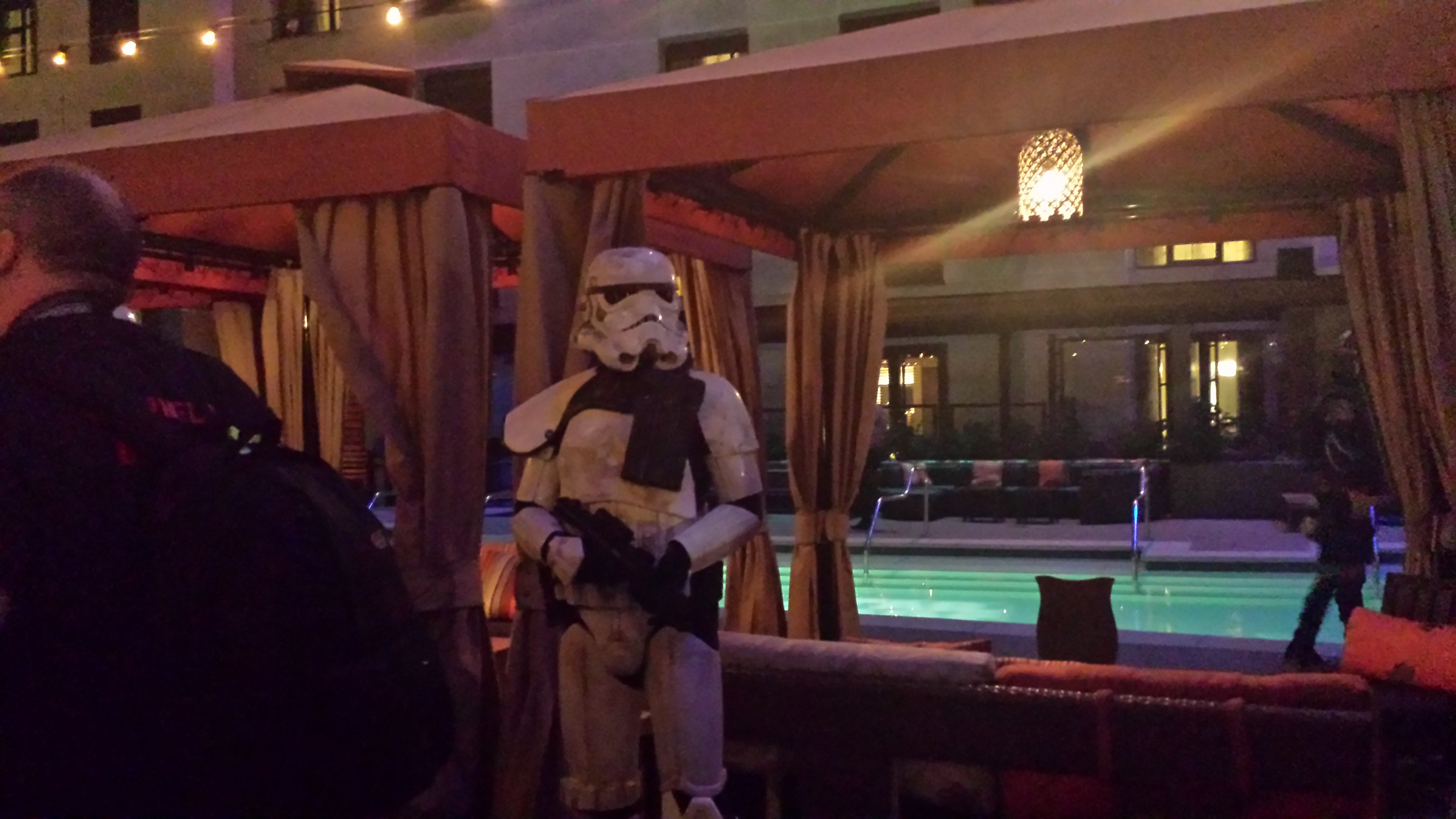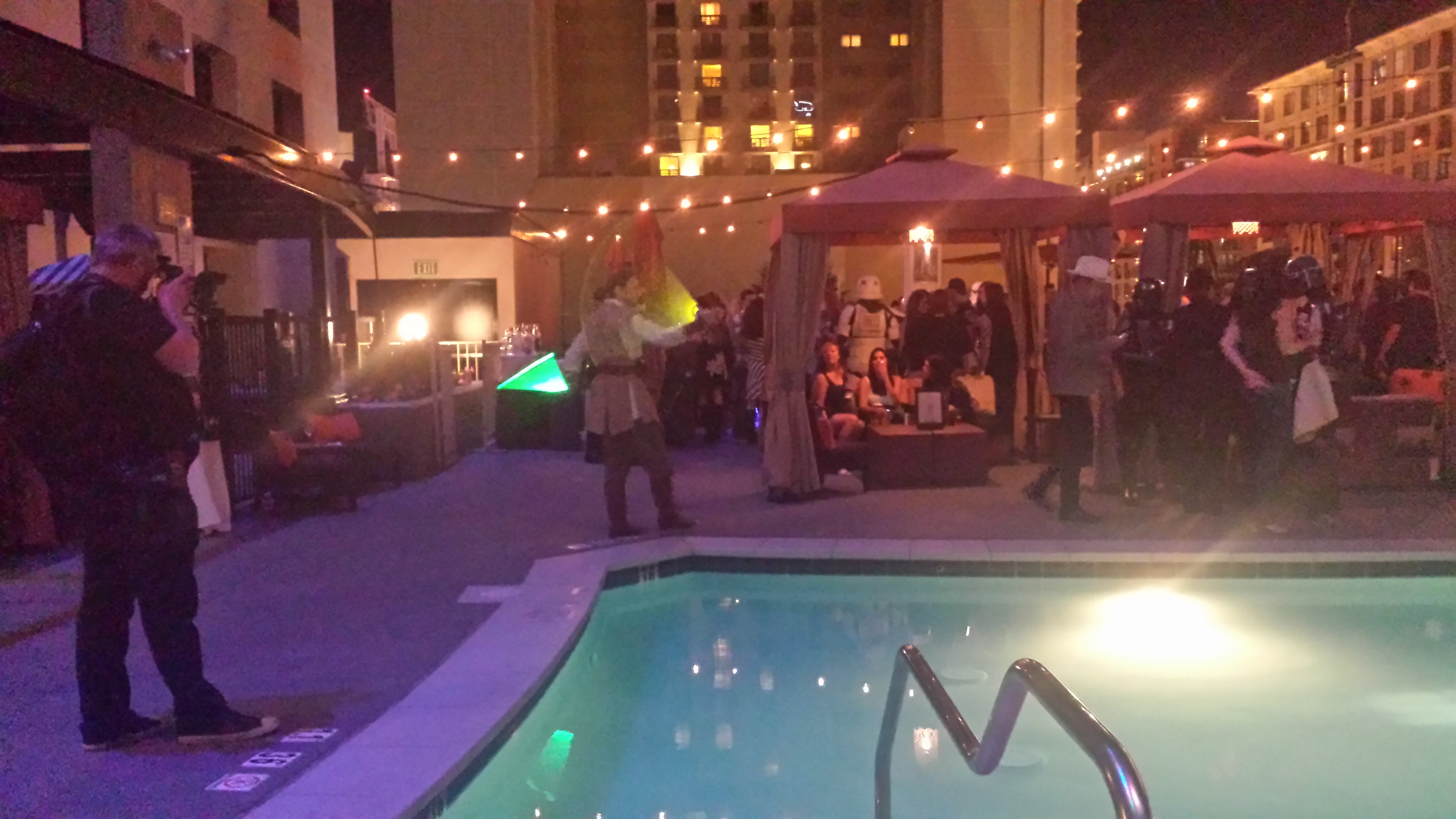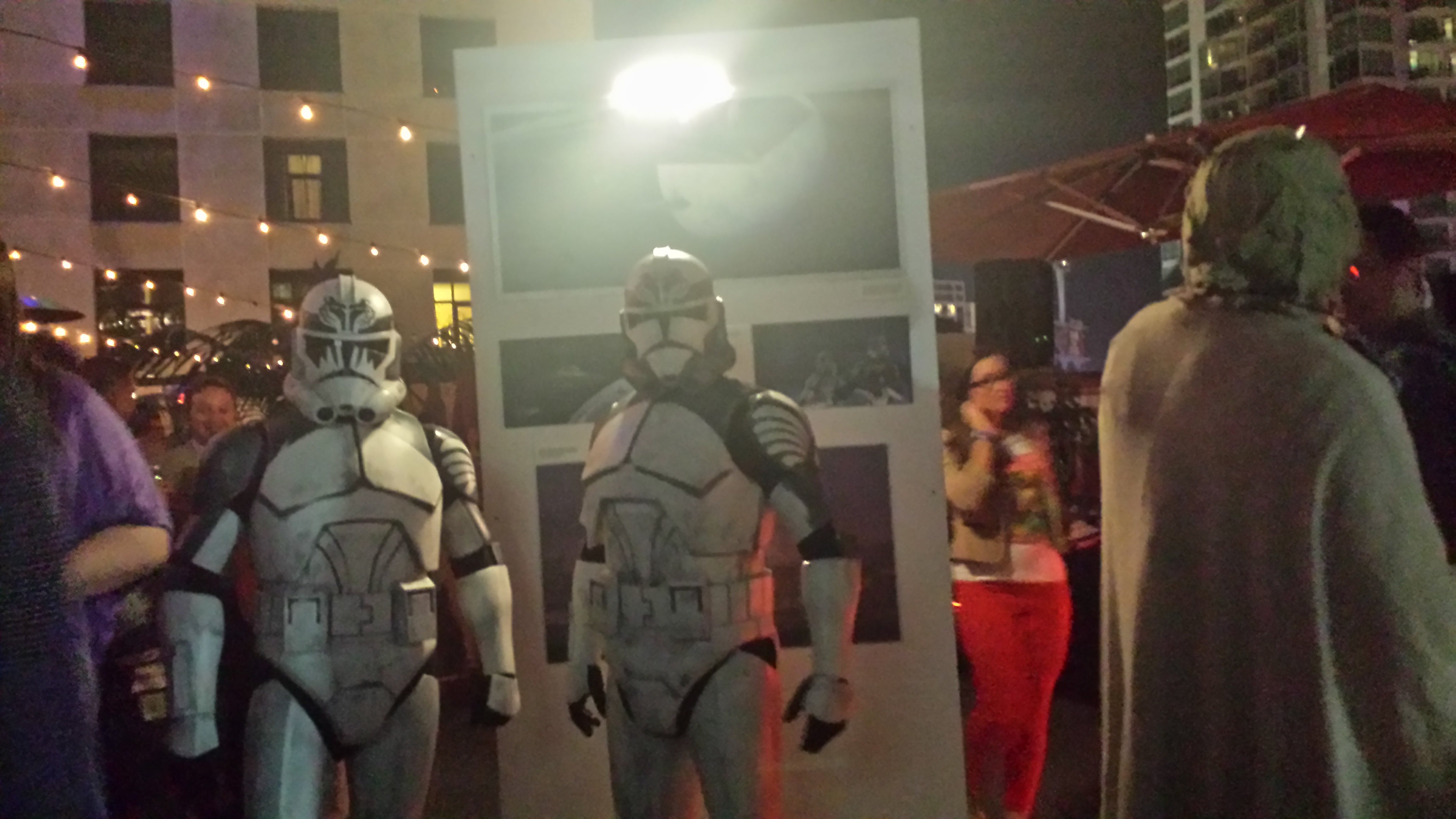 Photos by Lisa Granshaw
As the guests mingled, images from the show played on screens behind the bar, including some from the new extended trailer, which debuted right before Comic-Con Tuesday. In the trailer, viewers receive a better look at the Rebels team and the show's plot. We also get a glimpse of an old familiar face.
Comic-Con will continue to give fans their Rebels fix this week. The show will host a panel and a preview screening Thursday.
Screenshot via Star Wars/YouTube