Ever wonder just how the out-of-this-world costumes of Star Wars came to be? Soon you'll be able to see for yourself thanks to an upcoming exhibit developed by the Smithsonian Institution Traveling Exhibition Service.
Created in partnership with Lucasfilm and The Lucas Museum of Narrative Art, the exhibit is called "Rebel, Jedi, Princess, Queen: Star Wars and the Power of Costume." It will travel to 12 cities in a national tour starting January.
According to the Star Wars Blog, the exhibit "explores the challenges in dressing the Star Wars universe from the Galactic Senate to Jedi to rogue smugglers." It will feature 60 costumes from all six films in the franchise and tell the story of the creative process behind them through nine chapters, starting with "Introduction: Dressing a Galaxy" and ending at "Droid™ Design." Short films and interactive flip books will also be part of the exhibit.
"Craftsmanship and artistry in costume design are valued creative components in the Star Wars saga," Lucas said in a statement. "The detailed precision of a design can be as bold a measure of storytelling as words on a page, leading to truths at the core of a character, situation or shared history. From initial concept drawings to complex physical constructions, the costumes featured in this exhibition serve to further define crucial aspects of worlds created to move, educate and entertain us—to inspire the imagination."
The exhibit will start at Seattle's EMP Museum on Jan. 31 and remain there until Oct. 4, 2015. You can see a full list of the costumes that will be on display on the Smithsonian's website and get a taste of what you'll be able to see in the exhibit below.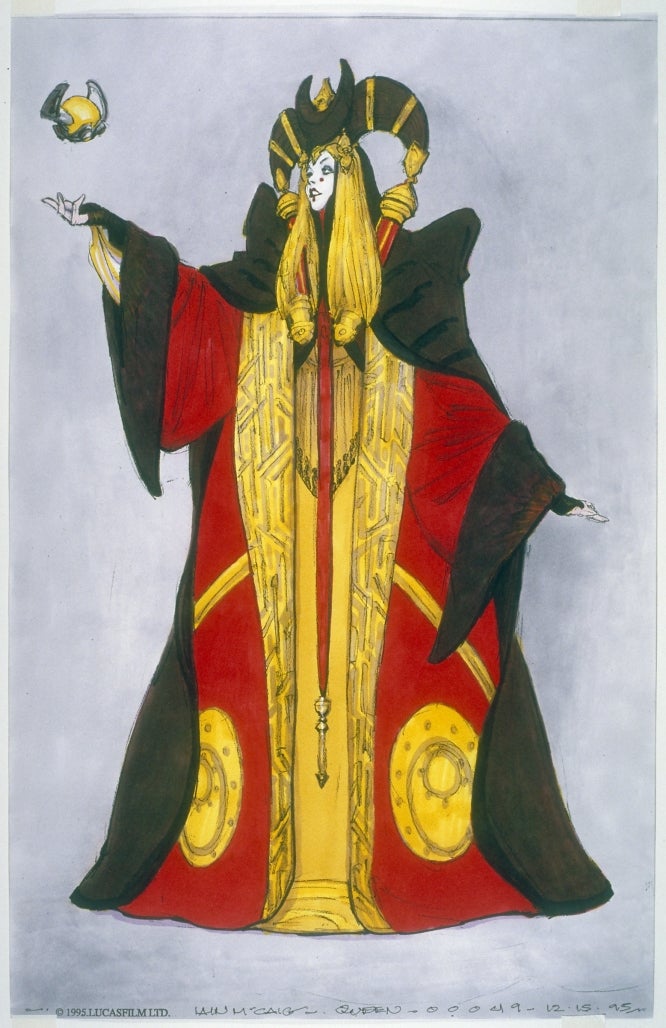 Concept Art, Queen Amidala, Senate Gown, Star Wars™: The Phantom Menace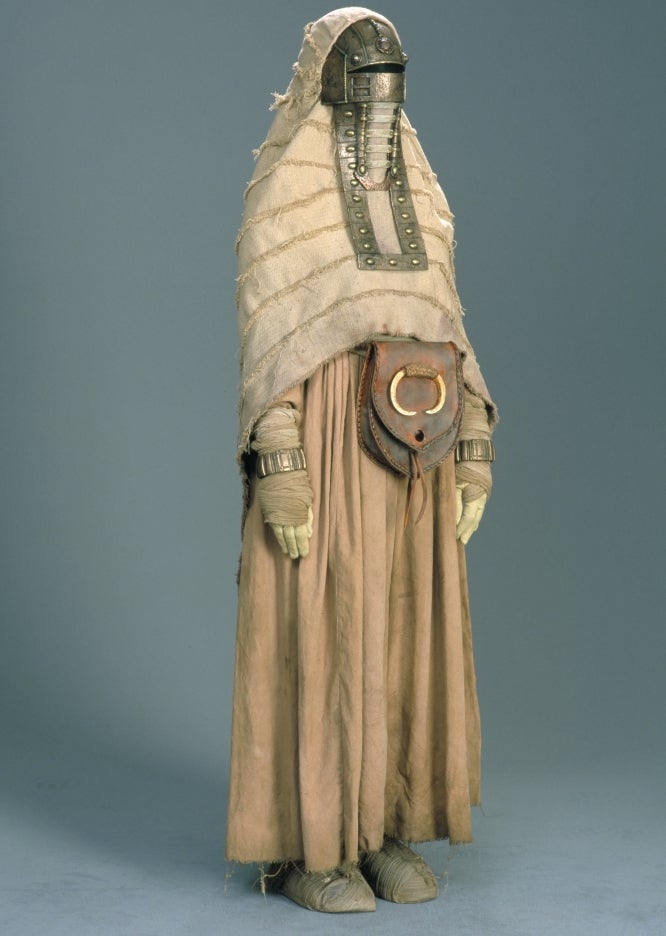 Tusken Raider, Female Costume, Star Wars™: Attack of the Clones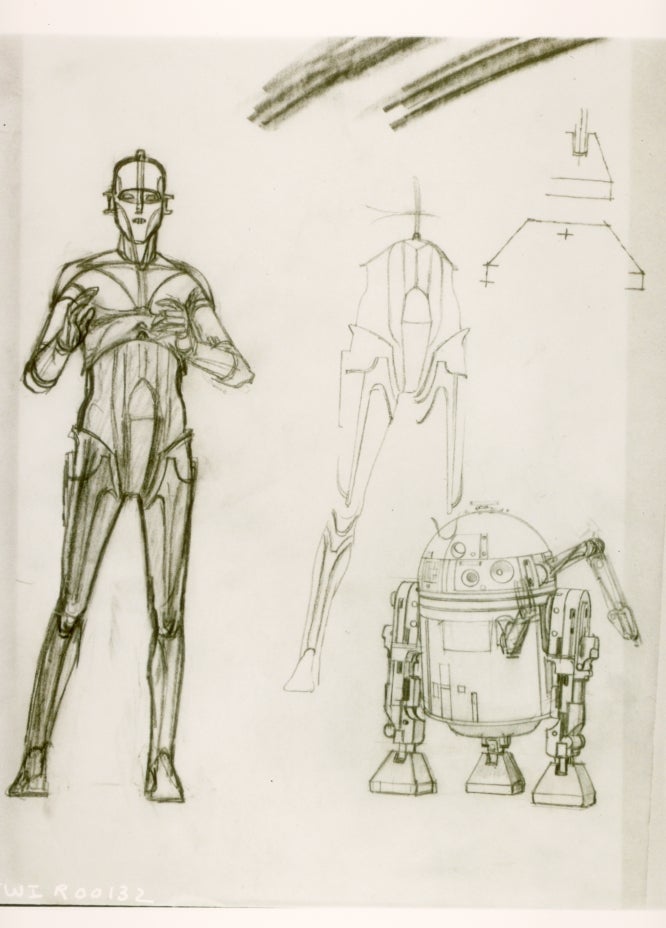 Concept Art, C-3PO and R2-D2, Star Wars™: A New Hope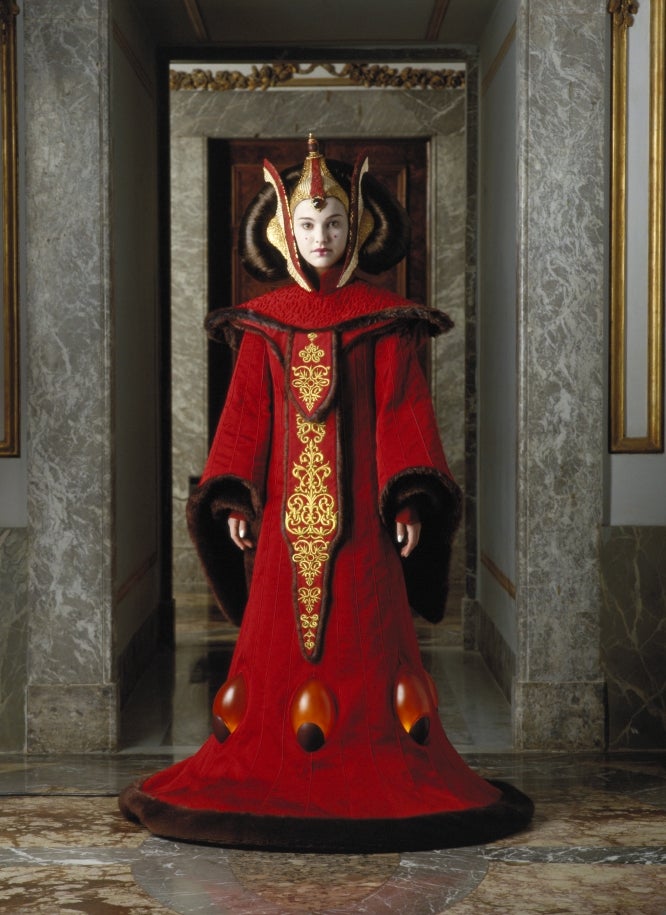 Queen Amidala, Throne Room Gown, Star Wars™: The Phantom Menace
For more preview images, check out the galleries on the Star Wars Blog and Smithsonian website.
H/T Star Wars Blog | All images © & ™ 2014 Lucasfilm Ltd. All rights reserved. Used under authorization.