The U.S.S. Enterprise is finally letting felines boldly go where no cat has gone before.
Star Trek Cats takes the original Star Trek characters we know and love and transforms them into curious and charismatic creatures who explore strange new worlds. Jenny Parks, who specializes in drawing cats as pop culture characters, illustrates Kirk, Spock, Bones, and the rest of the crew into some of the television show's most iconic scenes in the 64-page book. And it works just as well as it would with humans.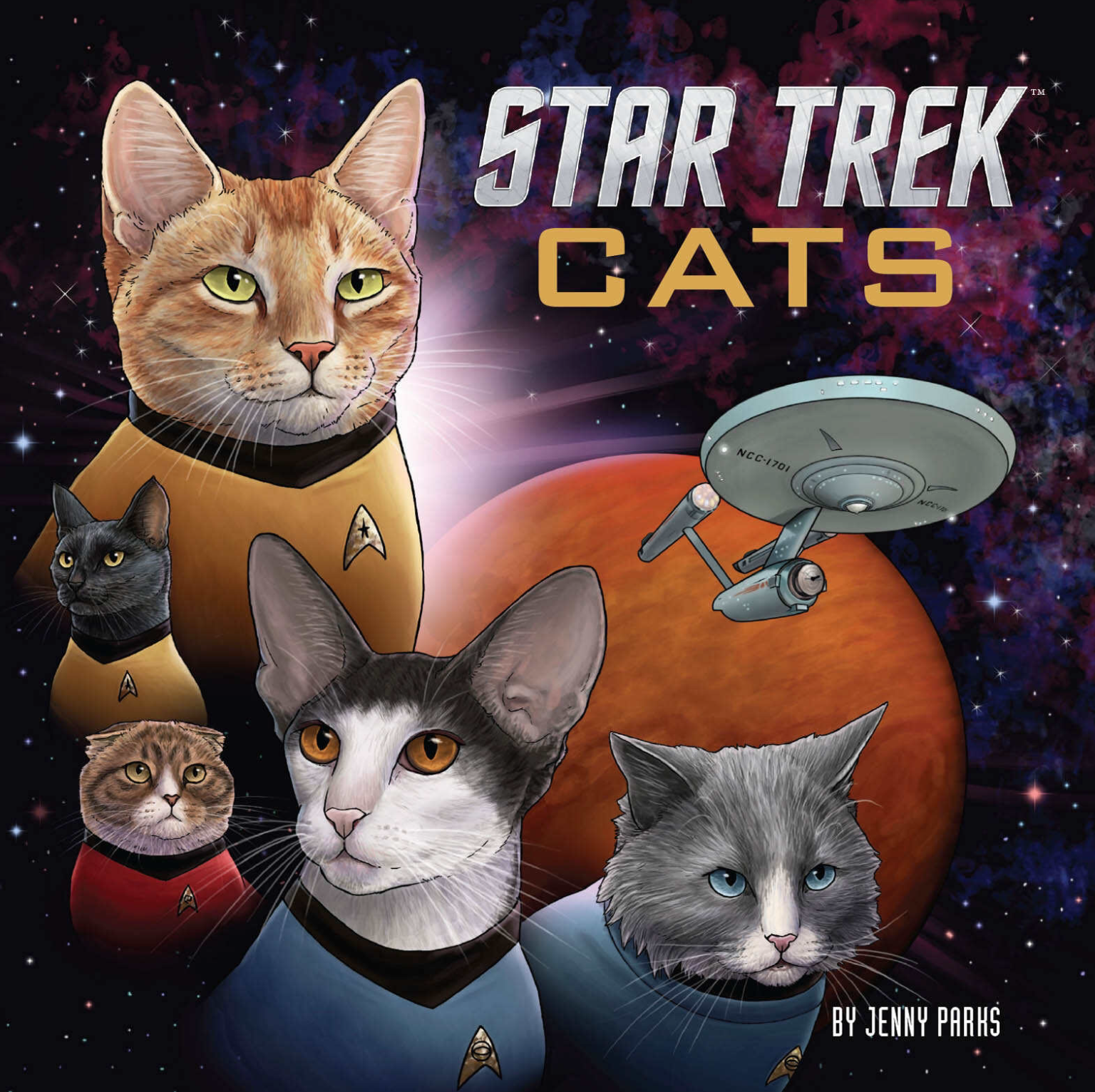 Kirk still lounges in the Captain's chair, the crew is on top of (and crawling through) the equipment, and they're often at odds with their environment. Star Trek Cats is beautifully illustrated while it perfectly captures the heart of the series. It's not one story but a series of snapshots. Some are direct homages to the show but others show the cats playing off their environment.
Many of the illustrations also include quotes from TOS, and at the back of the book Parks has included a list of which episodes they come from in case you're inspired to boot up the show.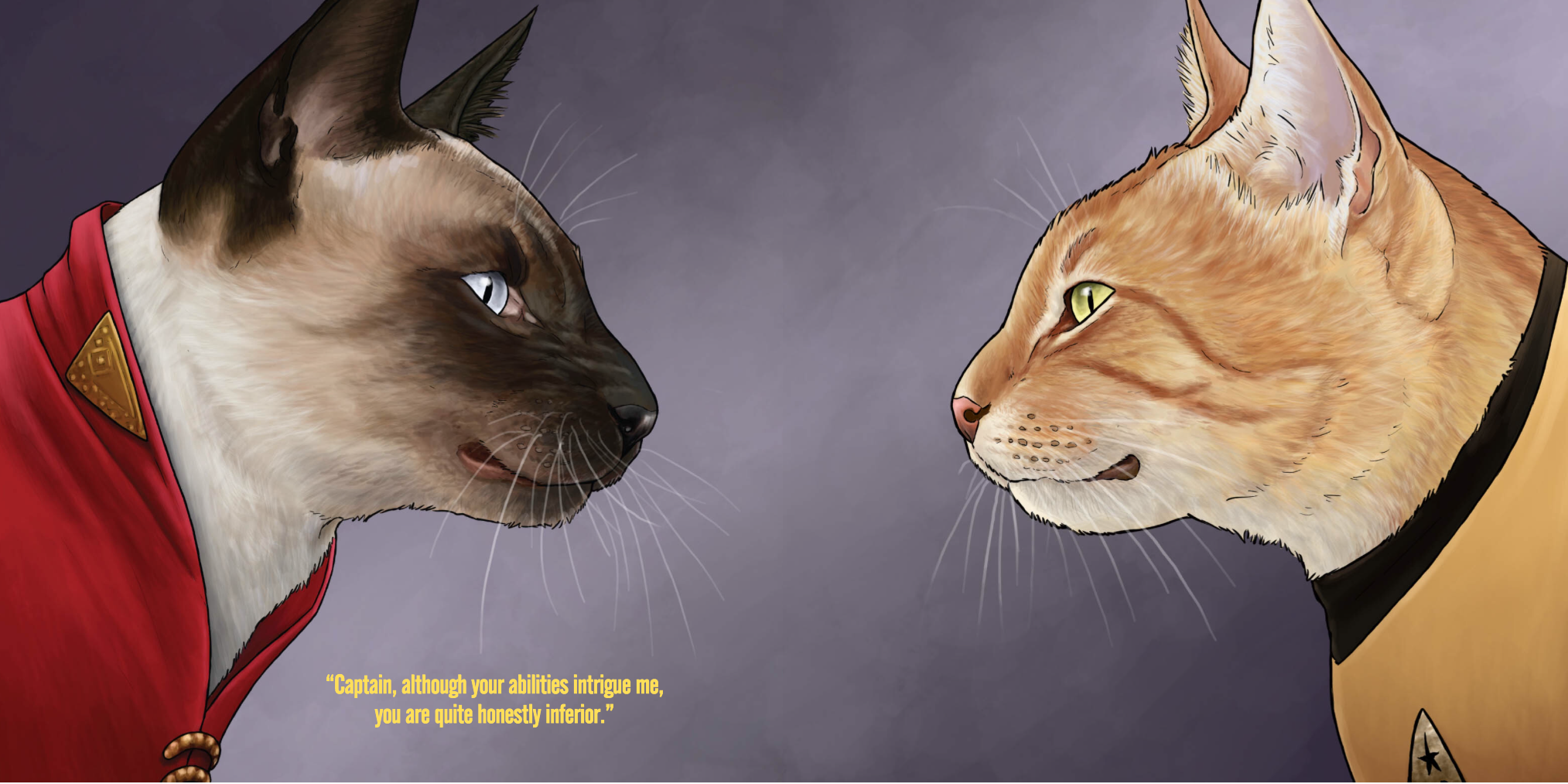 And in some cases replacing the Star Trek crew with cats makes even more sense: for example, their fascination and obsession with Tribbles.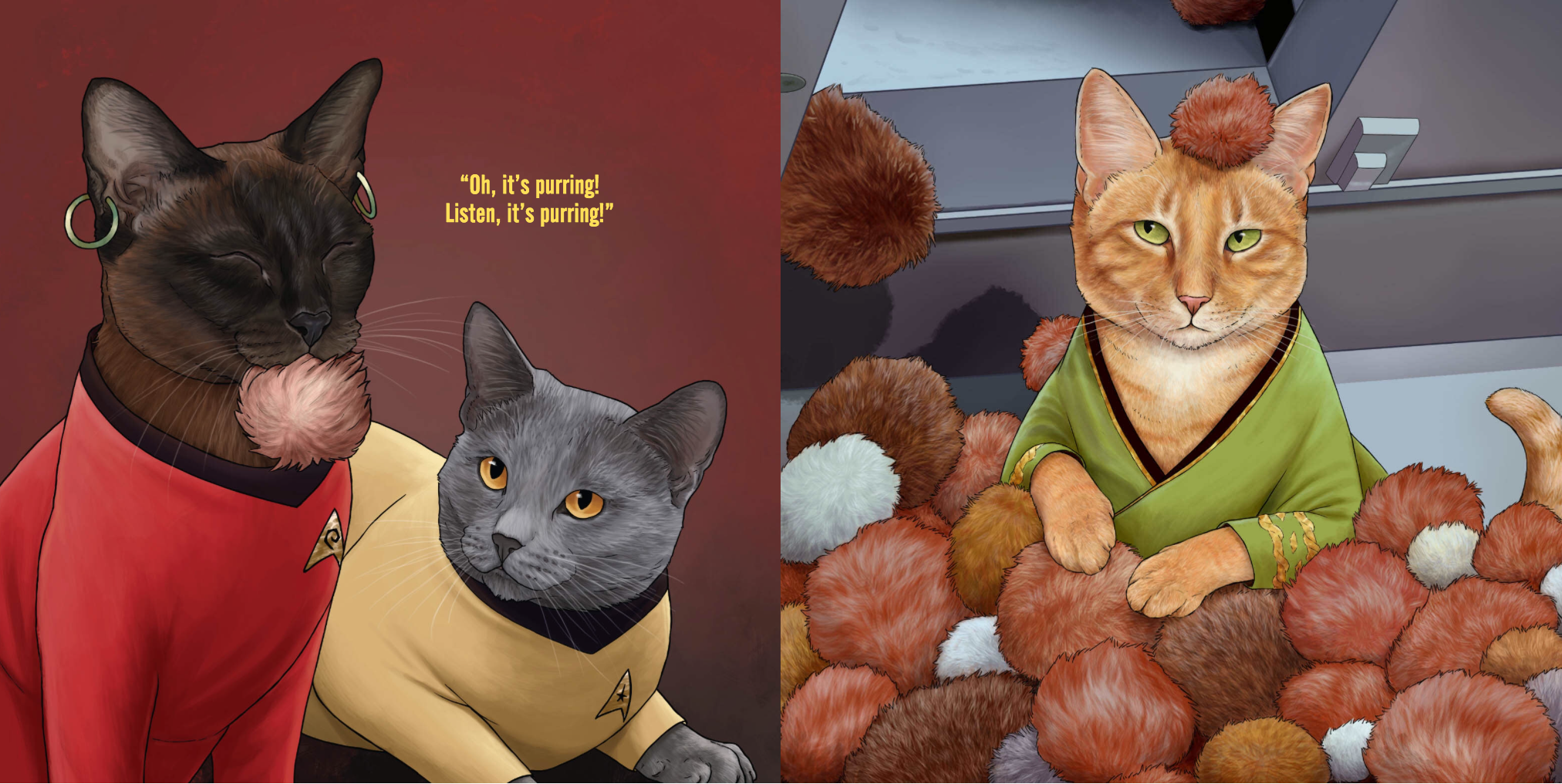 Star Trek Cats is available in hardcover with a retail price of $14.95 but is available on Amazon for $8.40. The digital format costs $7.98.