We've known for some time now that the Internet has a strange obsession with DreamWorks Animation's Shrek, but now it looks like the fashion world may be on the cusp of developing its own obsession with the large green ogre.
This week, the cartoon character made a surprising appearance among the looks shown as part of designer Jeremy Scott's Spring/Summer 2015 collection at New York Fashion Week. The collection that walked the runway included items inspired by Shrek for both men and women.
In which, the Jeremy Scott x Shrek collection. http://t.co/FnWB9WXDjy pic.twitter.com/9ALz9V6y9d

— Betty Felon ◐ᴗ◐ (@bettyfelon) September 11, 2014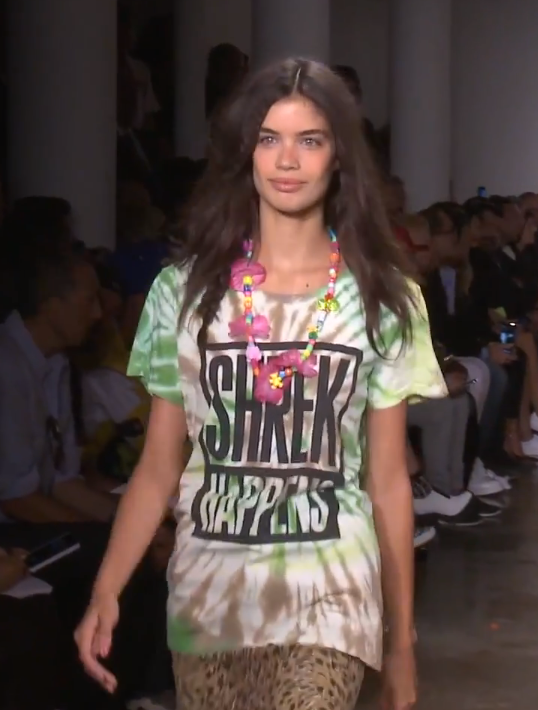 Screenshot via C Fashion/YouTube
For anyone eager to get their hands on Scott's unique styles, the ninepiece collection is currently on sale on his website, where Shrek himself helps you examine each piece. The collection includes a Shrek embroidered knit cropped top, knit dress, knit skirt, knit crew neck, denim plaid shirt, Shrek Happens T-shirt, Shrek Happens tie-dye tote, Shrek pixel sweater, and zipper-front plaid bra.
Of course, your wallet will take a hit if you want to buy any of these items. Prices range from $90 to $350, with two pieces unbelievably already sold out: the dress at $350 and sweater at $270.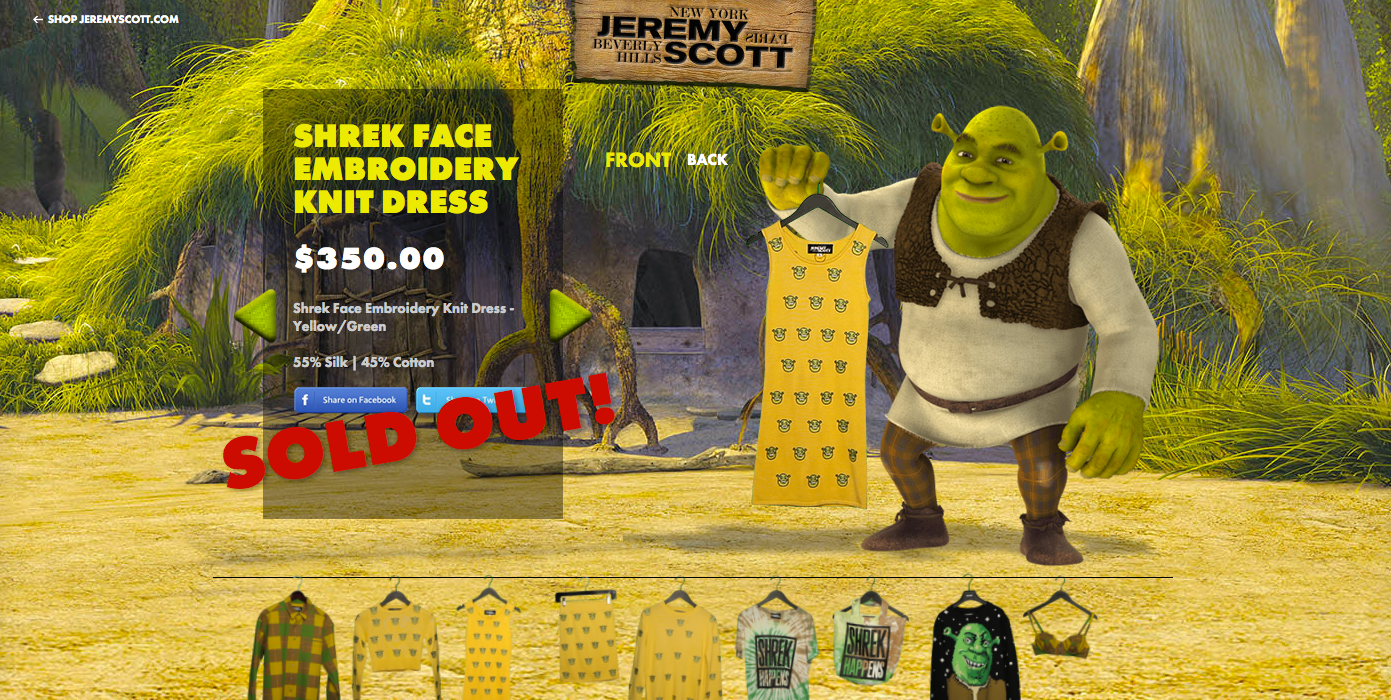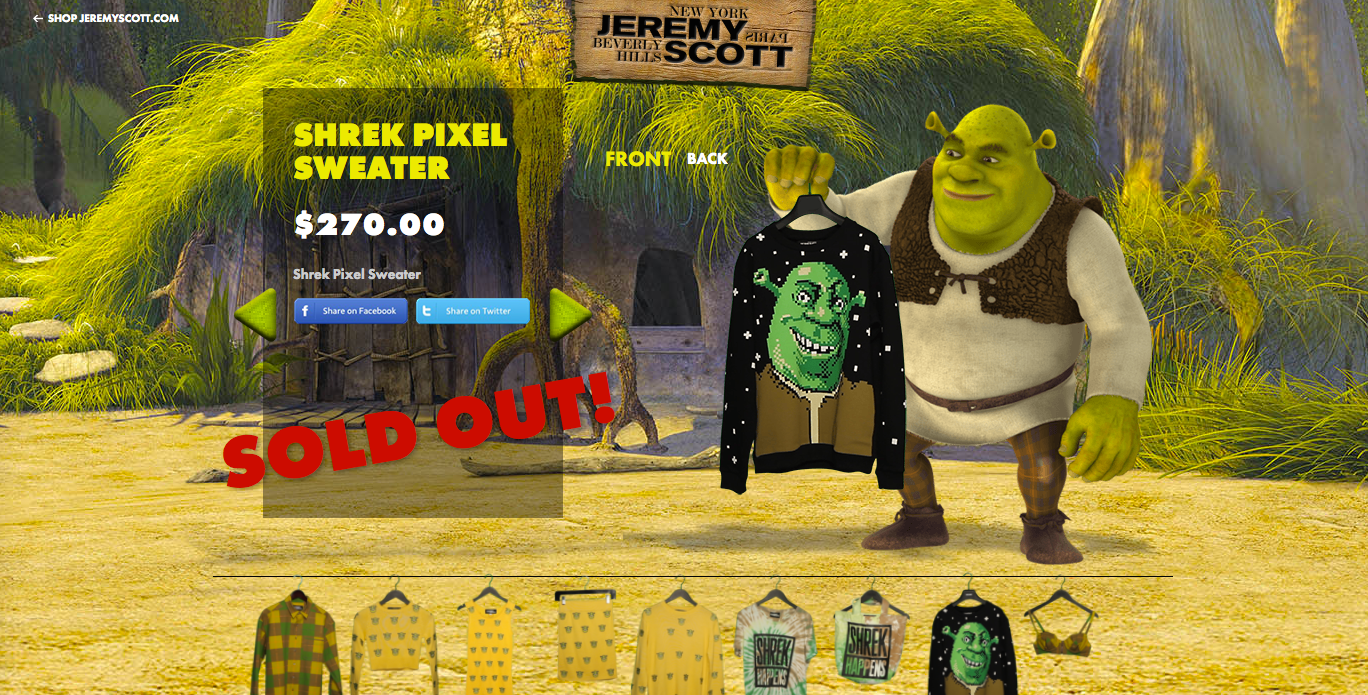 While we never thought we'd see the day when Shrek would walk the runway and people would be spending hundreds of dollars to wear fashion inspired by him, who ever said ogres can't be fashionable?
H/T Fashionably Geek | Photo via itsjeremyscott/Instagram