Warning: This article features NSFW content. 
Shonen Jump, the largest weekly comic magazine in Japan, is known around the world for its popular manga series aimed at boys, like Naruto and One Piece. But online, the manga distributor offers more than just sports stories for kids—and as Rocket News 24 has pointed out, it's got some new tricks up its sleeves that have nothing to do with athletics.
Shonen Jump+ is a new online manga service from the longstanding company, and it has an unexpected surprise: interactive manga illustrations that move. And the really fun part, at least if you're a 13-year-old boy, is that the animated illustrations are all gratuitous fanservice featuring jiggling boobs and phallic innuendo.
You can practically see teenage boys across the Internet suddenly lifting their heads like those meerkats from The Lion King, transfixed by the beckoning call of animated boob wobbles.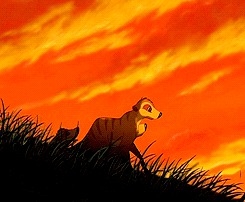 To Love Ru Darkness is the continuation of a popular Jump manga called To Love Ru. It's the story of a boy who meets a dreamgirl from another planet, and it's full of gratuitous fanservice, including nude girls, cleavage shots, and objectified chibi girls. 
Jump has serialized To Love Ru Darkness since 2010. But in the new online edition, there's a major new extra. Some of the color panels are actually interactive. When the reader encounters this image:
They can click it to get jiggling magic:
Here's another example from a different panel of the comic. 
Click and you get, well, exactly what you're expecting to get:
And still more boobs:
Point, click, and enjoy more gratuitous gravity-defying cleavage:
Look, it's not like we're not appreciative of the innovation behind the concept of animated manga. If it catches on, it could make for some truly compellling interactive experiences. The over-the-top tennis matches in Prince of Tennis can now theoretically be even more over-the-top with wind and dramatic visual effects. The intense fight scenes in Attack on Titan could have extra ground-shaking, and shoujo sparkles could actually sparkle. 
But leave it to Japan to give us awesome clickable interactive manga and use it in service of adolescent male wank fantasies.
Hopefully this phase of Shonen Jump's new experiment will quickly expand, leaving us with a cool new way to experience manga online, instead of, well, this.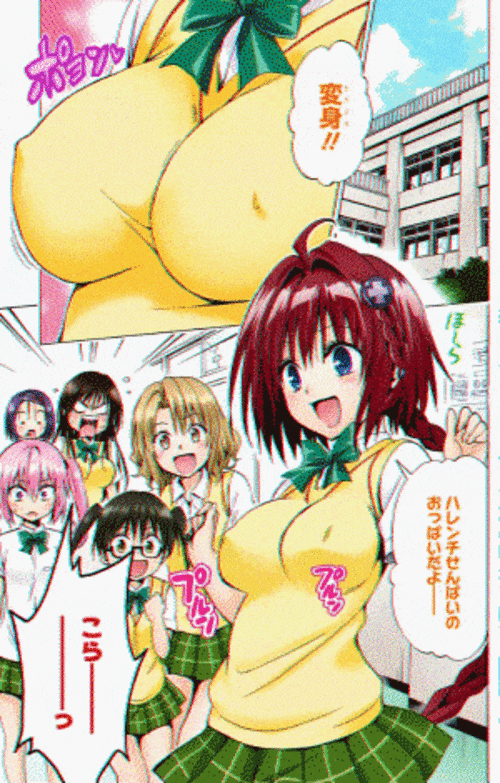 Photos via Rocket News 24 | GIFs by Aja Romano and Jason Reed