If you thought you might never live to see a future full of exosuits and mechas, think again. The future may be a lot closer than you think! Workers at a shipyard in South Korea are already testing robotic exoskeletons to help them move large pieces of metal and other objects.
According to New Scientist, the exoskeletons give workers the strength to pick up anything with a mass up to 30 kilograms. The suits are currently prototypes, but Daewoo Shipbuilding and Marine Engineering are working on improving them so that workers can wear them for everyday use on the shipyard. The research-and-development lead engineer said he hopes the suits will eventually allow workers to lift up to 100 kilograms. There are also quite a few kinks to still work out right now: it can't handle twisting motions, and workers said they had trouble on slippery surfaces.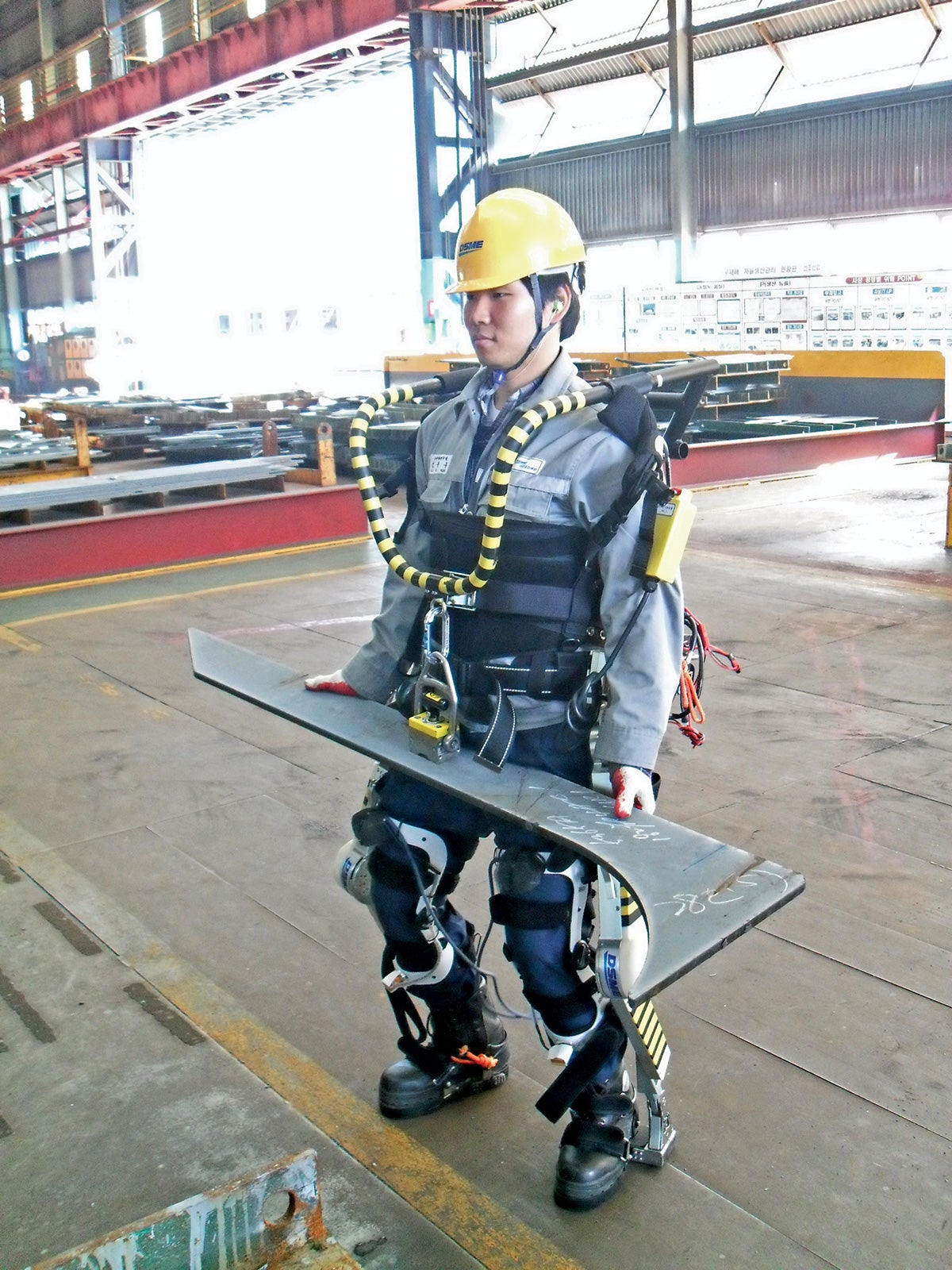 Photo via Daewoo via New Scientist
The skeleton consists of a 28 kilogram frame, worn by workers who strap their feet into pads at the base and then strap it to their thighs, waist, and chest. The suit follows the workers' movements and makes objects seem light by taking on most of their weight.
On the DSME website, it states that they hope the suit will help "reduce the number of musculoskeletal disorders affecting workers." It also refers to the skeleton as an "Iron Man" wearable robot. Clearly the suit isn't ready to battle supervillains or aliens just yet, but at least we're one step closer!
H/T New Scientist | Photo by DSME